Neuroscience Institute Distinguished Speaker Series
The Neuroscience Institute is honored to host distinguished lecturers on research topics that include cognitive, systems, or computational neuroscience or neuro-tech and engineering.
Upcoming Speakers
Yael Niv, Ph.D.
May 6, 2021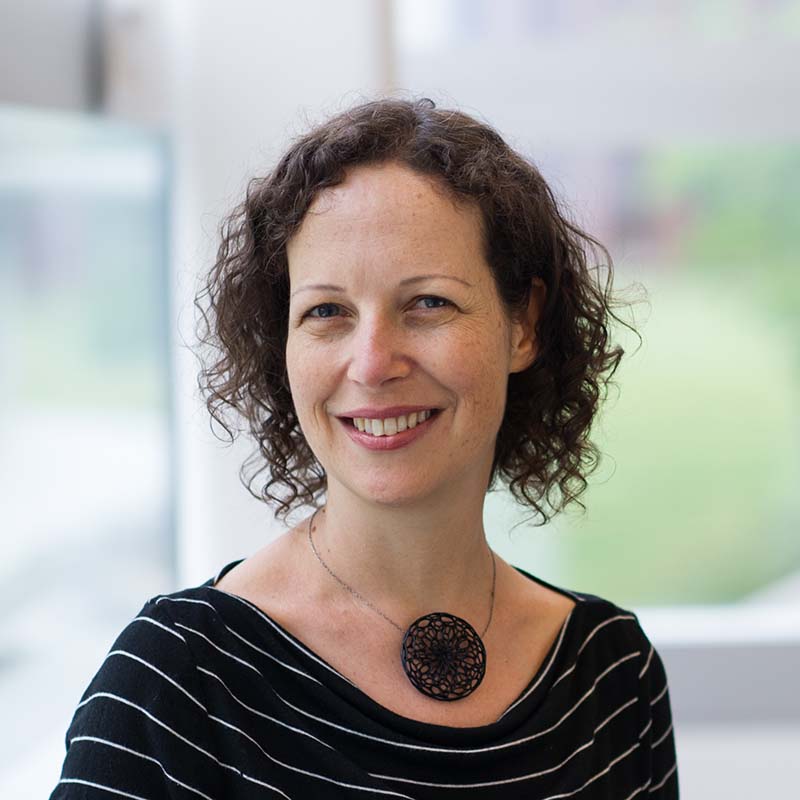 Bio:
Yael Niv received her MA in Psychobiology from Tel Aviv University and her PhD in Computational Neuroscience from the Hebrew University in Jerusalem, having conducted a major part of her thesis research at the Gatsby Computational Neuroscience Unit in UCL. She is currently a professor at Princeton University, at the Psychology Department and the Princeton Neuroscience Institute. Her lab studies the neural and computational processes underlying reinforcement learning and decision making, with a particular focus on how the cognitive processes of attention, memory and learning interact in constructing task representations that allow efficient learning and decision making. She is co-founder and co-director of the Rutgers-Princeton Center for Computational Cognitive Neuropsychiatry, where she is applying ideas from reinforcement learning to questions pertaining to psychiatric disorders within the new field of computational psychiatry. 
Abstract:
Latent causes, prediction errors, and the organization of memory      
In recent years, my lab has suggested that incoming information is parsed into separate clusters ("states" in reinforcement learning parlance) -- all events that are assigned to one cluster are learned about together, whereas events in different clusters do not interfere with each other in learning. Moreover, we have suggested that prediction errors are key to this separation into clusters. In this talk, I will revisit these ideas building not only on behavioral experiments showing evidence for clustering, but also experiments that show the effects of prediction errors on episodic memory. I will attempt to tie the different findings together into a hypothesis about how prediction errors affect not only learning, but also the organization of memory. 
---
Previous Speakers
April 8, 2021
Carlos Brody
Wilbur H. Gantz III '59 Professor of Neuroscience and Professor of Molecular Biology, Princeton University
Investigator, Howard Hughes Medical Institute.
Neural sources of individual variability in cognitive behavior
April 1, 2021
Larry Abbott
William Bloor Professor of Theoretical Neuroscience and Co-director of the Center for Theoretical Neuroscience, Columbia University
Principal Investigator, Columbia's Zuckerman Institute
Vector computations in the fly brain
March 11, 2021
Lena H. Ting
John and Jan Portman Professor of Biomedical Engineering
W.H. Coulter Department of Biomedical Engineering at Emory University and Georgia Institute of Technology
Department of Rehabilitation Medicine, Division of Physical Therapy, Emory University
Co-Director, Georgia Tech and Emory Neural Engineering Centers
What does a muscle sense? Multiscale interactions governing muscle spindle sensory signals
December 3, 2020
Michael Yartsev
Assistant Professor of Neurobiology and Engineering
Robertson Investigator, New York Stem Cell Foundation
Helen Wills Institute of Neuroscience Graduate Program
UC Berkeley Biophysics Graduate Program
UC Berkeley-UCSF Graduate Program in Bioengineering
University of California at Berkeley
Studying the Neural basis of Complex Spatial, Social and Acoustic Behaviors – in Freely Behaving and Flying Bats
May 7, 2020
Lucas Parra
Harold Shames Professor of Biomedical Engineering, City College of New York (CCNY) 
Mechanisms and Optimization of Transcranial Electric Stimulation
September 17, 2019
Edward Chang
Neurological Surgery, University of California, San Francisco 
The Encoding of Speech Sounds in Human Temporal Lobe