Neuroscience Institute Speaker Series
The Neuroscience Institute is honored to host distinguished lecturers on research topics that include cognitive, systems, or computational neuroscience or neuro-tech and engineering.
Upcoming
Michael Yartsev
Assistant Professor of Neurobiology and Engineering
Robertson Investigator, New York Stem Cell Foundation
Helen Wills Institute of Neuroscience Graduate Program
UC Berkeley Biophysics Graduate Program
UC Berkeley-UCSF Graduate Program in Bioengineering
University of California at Berkeley
Thursday, December 3, 2020 at 4:00pm E.T.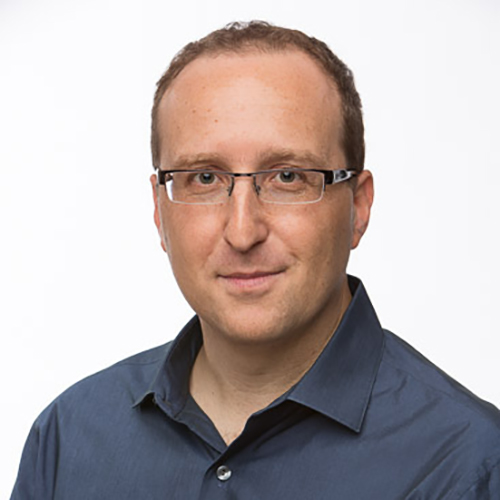 Studying the Neural basis of Complex Spatial, Social and Acoustic Behaviors – in Freely Behaving and Flying Bats
Abstract: Our lab seeks to understand the neural basis of complex spatial, acoustic and social behaviors in mammals. To do so, we take a neuroethological approach that leverages the specialization of the bat (Rousettus aegyptiacus) for these behaviors in order to elucidate their underlying neural computations. In the spatial domain, we take advantage of the bat's ability to elegantly navigate during high-speed flight and under varying levels of spatial complexities. In the social-acoustic domain, we utilize the bat's social communication signals to understand how these are learned and later used during natural group social interactions. In parallel, we have pioneered a suite of cutting-edge technologies that make it possible to study the behavior and neural circuits in freely behaving and flying bats to examine these systems in a way not previously possible. In this talk, I provide an overview of some of the research topics our lab has been working on over the past few years and also emphasizing some of the future directions in which the lab is heading.
Lena Ting
Professor, Wallace H. Coulter Dept. of Biomedical Engineering Emory University and Georgia Institute of Technology;
Professor, Department of Rehabilitation Medicine, Division of Physical Therapy;
Co-Director, Georgia Tech Neural Engineering Center;
Training Faculty, Emory Neuroscience Graduate Program, GT Mechanical Engineering, Robotics, Bioengineering, Electrical and Computer Engineering, and Applied Physiology PhD programs
March 11, 2021 at 4:00pm E.T.
Carlos Brody
Professor, Neuroscience Institute at Princeton University
April 8, 2021 

at 4:00pm E.T.
Previous Speakers
May 7, 2020
Lucas Parra
Harold Shames Professor of Biomedical Engineering, City College of New York (CCNY) 
Mechanisms and Optimization of Transcranial Electric Stimulation
September 17, 2019
Edward Chang
Neurological Surgery, University of California, San Francisco 
The Encoding of Speech Sounds in Human Temporal Lobe