May 06, 2021
Meet Members of the Center Community Committee
Media Inquiries
Jason Maderer
Marketing and Communications
On April 28, 2021, Carnegie Mellon announced the launch of The Center for Shared Prosperity, a new initiative to address longstanding barriers to equity and foster economic empowerment in the greater Pittsburgh region. The Center Community Committee is at the heart of the center's work, providing expertise, lived experiences and personal connections to Pittsburghers who will be impacted by its initiatives. Meet six of the inaugural members of the committee:
Crystal Jennings
Stewardship and Community Engagement Manager, City of Bridges Community Land Trust
For Crystal Jennings, community organizing began very personally, when she became involved in efforts to support residents, including her father, who were being evicted from their homes. That involvement helped her understand how residents can have a voice in decisions that affect them — and that it often takes many voices to be heard by those with the authority to make those decisions.
Community organizing led to her current career with the City of Bridges Community Land Trust, where she helps low-to-moderate income residents buy and stay in their homes. The system can be complex for first-time homebuyers, and especially for people of color, who may be impacted by systemic barriers throughout the process. So she helps to educate them, find resources and ensure they're prepared to navigate the system to get to the finish line of owning their own home. In this role, Jennings has already worked with Carnegie Mellon's CREATE Lab on visualizing data within Pittsburgh communities to better understand where investments are being made, where people of color have moved out, and where they are staying.
"What I hope to get out of The Center for Shared Prosperity is change, real change," Jennings says. "I'm a boots-on-the-ground person. Whatever we need to do to get the job done, we're going to do that. This is not a three- or five-year group and it's done. It's going to continue on. This is going to be a new, awesome start to forever change."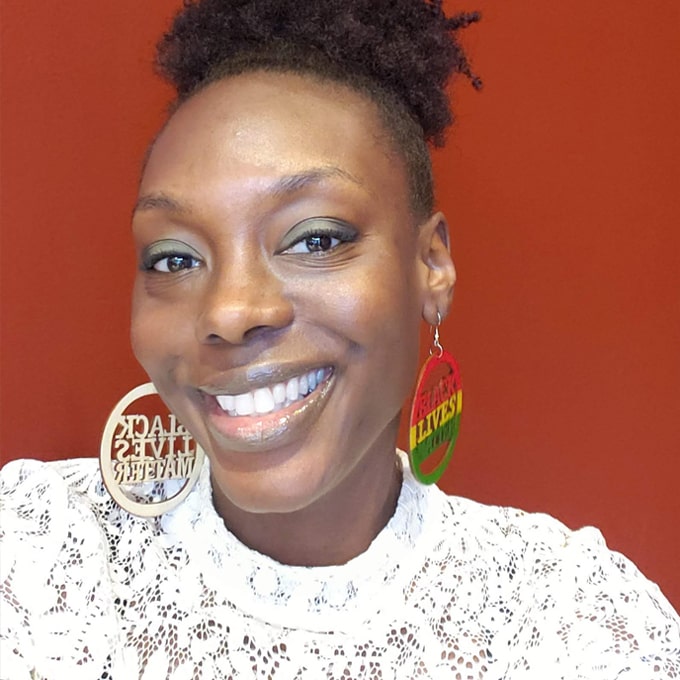 Crystal Jennings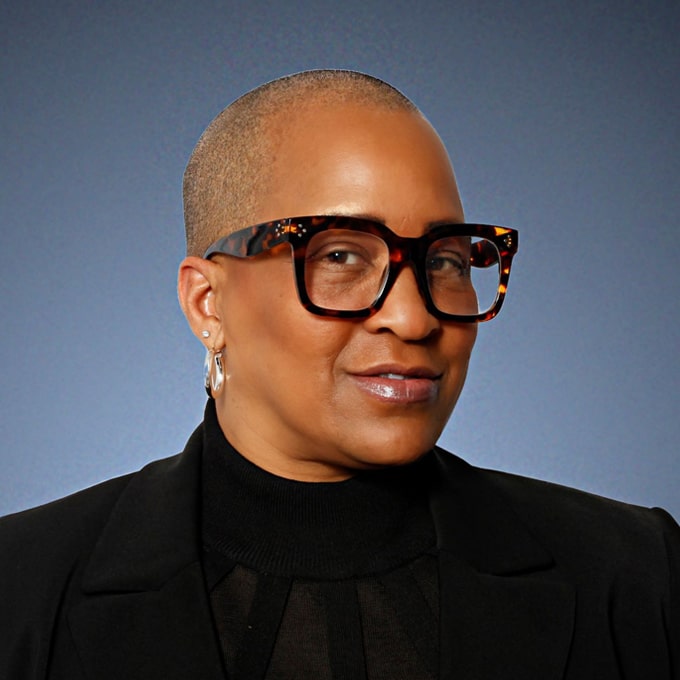 Terri Minor-Spencer
Terri Minor-Spencer
Founder and President, West End P.O.W.E.R.
Terri Minor-Spencer began West End P.O.W.E.R. as a series of conversations within the community — identifying what was lacking, and ensuring that children didn't feel those missing resources and opportunities. Today, the organization's mission is focused on going beyond conversations to accomplish change.
That change includes initiatives that assist individuals, such as the group's adult GED program, through which they tutor residents to help them achieve an important certification for employment. And it's also at a collective level, through advocacy around criminal justice reform, as well as civic education efforts to teach neighbors about the importance of voting in local and national elections, or about their right to engage directly with officials to address local concerns. For Minor-Spencer, equity in Pittsburgh is a large umbrella that spans many issues, and the path to move forward includes steps that are both large and small.
"My number one hope for The Center for Shared Prosperity is that this is not just about conversation, but more about action," says Minor-Spencer. "I hope that Pittsburghers are able to see that action, and feel that a group of people from the community and people at Carnegie Mellon thought about them — that someone cared."
Wasi Mohamed
Senior Policy Officer, The Pittsburgh Foundation, and advocate working in social justice, immigrant and refugee issues particularly in the Muslim community
Wasi Mohamed's day job is as senior policy officer at The Pittsburgh Foundation, where he develops policy agendas in partnership with leaders across the region to bring about change. But his advocacy spans many leadership roles, including serving as chair of both the Pittsburgh Commission on Human Relations and the Pennsylvania Commission on Asian Pacific American Affairs, and as a director for ACLU Pennsylvania.
One of his principal passions is working on immigrant and refugee issues, with the vision of helping to make Pittsburgh a place where people want to come and want to stay. For this community, the issues are often centered around basic needs: Where can they live, work, and send their children to school? These concerns have been complicated by the pandemic, which has hit immigrant communities harder than other populations.
Mohamed also focuses on social justice and criminal justice reform, as well as evictions and housing affordability. In this work, he has a relationship with CMU's CREATE Lab, which, in partnership with RentHelpPGH and Eviction Rapid Response, recently identified a mass eviction event at a housing complex through its tracking of court data. Together, the collaboration was able to mobilize volunteers to reach more than 1,100 residents to inform them of the situation, and of their rights and resources. Mohamed views this as an example for how The Center for Shared Prosperity will be able to replicate this kind of action in multiple areas with positive results for the community.
"For all of the biggest issues in our region, there are community members working on them," Mohamed says. "We need a willingness to let the community lead the partnership, and a commitment to staying involved until the work is finished. What I would love to see is that The Center for Shared Prosperity is still here in 10 years, and when you ask the community what they feel about it, they see it as a real benefit."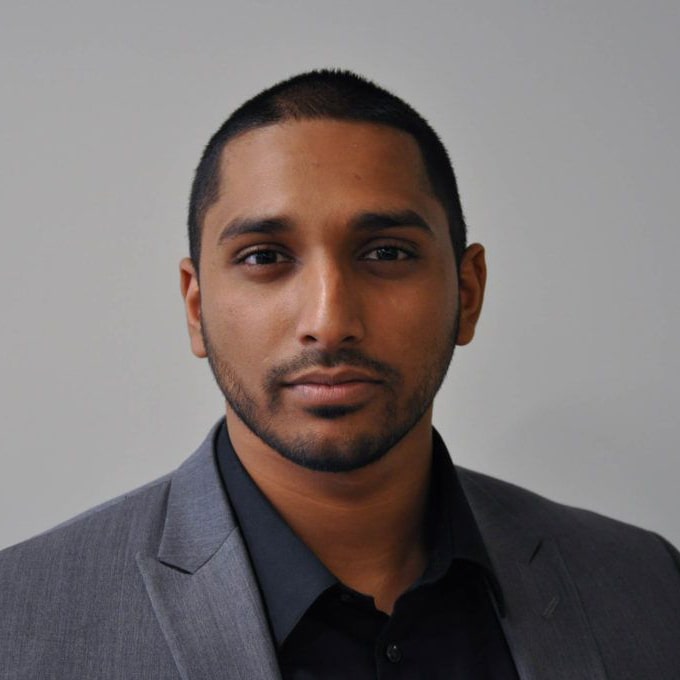 Wasi Mohamed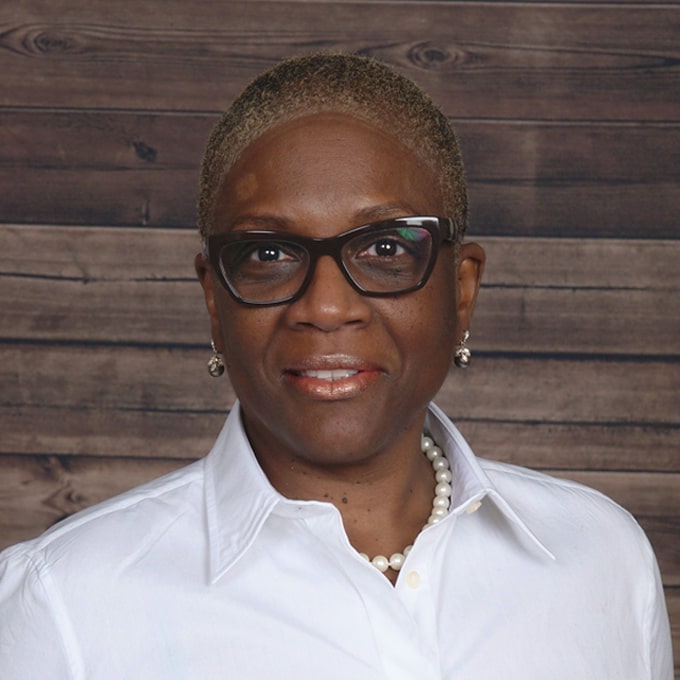 Terri Shields
Terri Shields
Executive Director, JADA House International
The work of JADA House International, a nonprofit in the Pittsburgh neighborhood of Hazelwood, began in Terri Shields' living room. There, women gathered to discuss issues affecting their children, including gun violence and disease. Those conversations, centered around fellowship, support, scripture and food, have grown into weekly groups for women and teens. The organization has served more than 1,000 community members through its activities, including its annual senior luncheon and book bag and holiday toy drives, which have impacted more than 500 children.
Through that work, as well as her role as the chair of the Greater Hazelwood Community Collaborative, Shields has seen first-hand how the pandemic has affected her neighbors — and it's also shown her how people and organizations can work together to build solutions to address needs with real-world impact, including meals, rent assistance and loans. The work has also been a daily reminder that differences of opinion aren't barriers to progress as long as everyone involved is willing to listen. Her experience has taught her that it's through listening that you learn.
"Through The Center for Shared Prosperity, I hope we can come together and show other communities that we did it," says Shields. "We may not always agree, but we'll respect each other's opinions, get done what we need to do for Pittsburgh, and set an example for other cities."


Taris Vrcek
Executive Director, McKees Rocks Community Development Corporation
Community development corporations often focus on the physical spaces in a neighborhood — attracting investment to renovate or build structures, for instance. In McKees Rocks, the Community Development Corporation's mission has evolved to address both place-based and people-based goals. For Taris Vrcek, that means listening to understand the needs of the community so that his organization's work can ultimately break the cycle of generational poverty for its residents.
Vrcek said that he hears from residents that they feel left out of the conversation when it comes to quality employers, good jobs, affordable housing, transportation and the environment. So the McKees Rocks CDC is tackling issues from multiple fronts, such as working to establish its downtown area as attractive for development, securing partners to build affordable housing, helping entrepreneurs to find workspaces, and helping the school district create a workforce development pipeline. It's a holistic approach to building a community by working hand-in-hand with its residents, who have been disregarded for so many years. Vrcek said he's excited by the larger conversation The Center for Shared Prosperity is creating, as so many communities are like McKees Rocks.
"It's a really diverse group of perspectives that are part of the Center Community Committee, and what's interesting are the commonalities that are coming out," Vrcek said. "My hope is that I'm able to bring my expertise to the table of what's happening on the ground, and I'm able to bring catalytic investment back to my community. At the same time, these issues around equity are systemic, so I also hope that with a name like CMU, we can begin to dismantle these systems."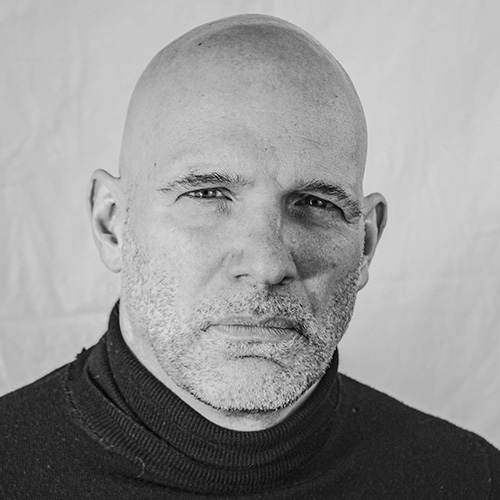 Taris Vrcek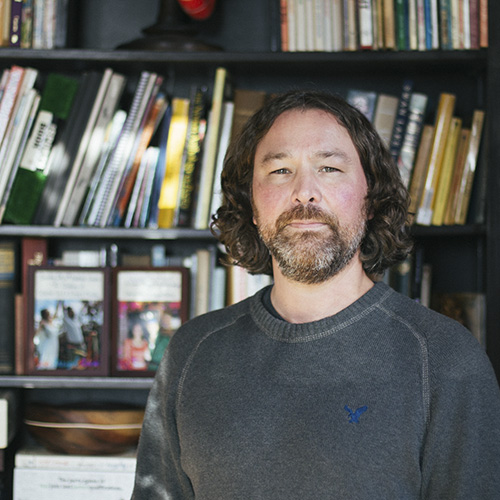 Scott Wolovich
Scott Wolovich
Executive Director, New Sun Rising
To help build vibrant and equitable communities, the nonprofit New Sun Rising pursues an approach in which strengthening culture, promoting sustainability and creating economic opportunity are inextricably linked.
As Scott Wolovich described, the organization sees itself as an intermediary, helping to transfer the power of financial, intellectual and social capital to communities that have historically been disconnected from it. That's important in a town like Pittsburgh, where, he noted, the data show that certain populations face a much steeper climb to reach economic security. From transportation to pollution, education to homeownership, there are systemic challenges that hold people in generational poverty.
To illustrate how New Sun Rising is addressing these issues, look to its partnership with the Triboro Ecodistrict. That project is working to coordinate sustainable community and economic development in Millvale, Etna and Sharpsburg through a multifaceted lens that includes food, water, energy, air quality and mobility — all through the lens of equity. To date, the action-oriented collaboration has facilitated multimillion-dollar investments that address food insecurity, expand green spaces, promote clean air, and construct clean energy installations.
"I'm excited about The Center for Shared Prosperity because it creates a more formal, well-resourced and intentional approach, connecting the large role CMU plays in the region's prosperity with issues of inequity and the people affected by those issues," Wolovich said. "My hope is that this will be a new model of how an anchor institution like CMU with an investor like The Heinz Endowments can share power with communities, working together to eliminate the economic and quality-of-life inequities faced by certain populations."