December 08, 2020
Amazon Donates $2M to Carnegie Mellon's Computer Science Academy
Gift will support initiative that offers free CS curriculum to schools serving students from underserved, underrepresented communities
By Byron Spice bspice(through)cs.cmu.edu
Media Inquiries
Byron Spice
School of Computer Science
Amazon will provide $2 million to support Carnegie Mellon University's Computer Science Academy for the next three years so it can continue to provide a free, online computer science curriculum for middle and high school students.
The donation, announced during Computer Science Education Week, comes from Amazon as part of its Amazon Future Engineer program — a childhood-to-career computer science education program aimed at inspiring, educating and training students from underserved and underrepresented communities to study computer science and coding.
"Computer science skills are becoming more and more critical to the future success of today's students," said Shanika Hope, head of Amazon Future Engineer, U.S. "Amazon Future Engineer is excited to support Carnegie Mellon's Computer Science Academy to expand the innovative and important work they do to ensure more students in need and their hard-working teachers have access to excellent computer science education resources."
CMU's School of Computer Science (SCS) launched CMU CS Academy two years ago to fill an instructional gap in grades K-12 and to assist high-need schools that have limited opportunities in computer science instruction. It also provides training for teachers, especially those who may not have previously taught computer science or programming.
More than 1,200 schools and 22,000 students in the U.S. and 29 other countries are using the curriculum this fall, and over 50,000 students have participated in classrooms using the curriculum to date. CMU CS Academy aims to serve a million students by 2024.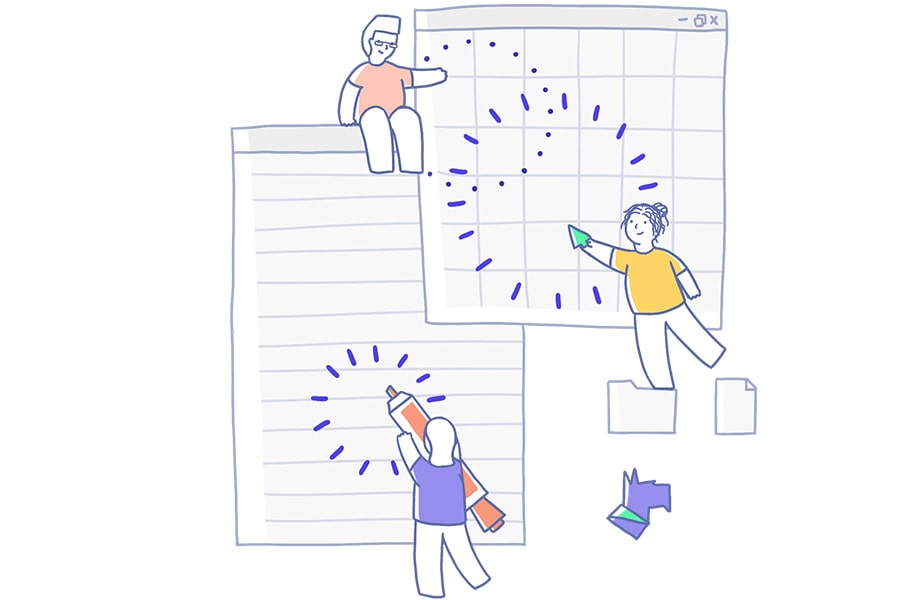 Financial support from Amazon comes at a critical time, said David Kosbie, an associate teaching professor who co-directs the CMU CS Academy with Mark Stehlik, SCS assistant dean for outreach. He noted that the academy is growing exponentially and is poised to complete its high school curriculum by developing a capstone course patterned after one of CMU's introductory computer science courses.
"The impact of this Amazon gift is enormous," Kosbie said. "It will fund our existing operations and allow us to continue to develop our curriculum to reach even more students and teachers who otherwise would not have access to this high-quality content and support.
"We're excited because our goals mesh so well with those of Amazon Future Engineer, which is focused on students from underserved communities and from groups typically underrepresented in the tech field," he continued. "We share a similar vision to bridge the equity divide. That's why we're free and that's why we emphasize professional development for educators."
Erin Cawley, program manager for CMU CS Academy, said almost 60% of the public high schools using the curriculum are high-needs schools that qualify for federal Title I supplemental funds.
The CMU CS Academy curriculum includes four courses that leverage the expertise of CMU's top-ranked computer science school but are geared for use by a range of students, from those in middle school and afterschool programs to high school students. So far, two of the courses are available in Spanish and one in German.
The fifth and final course in the curriculum, which is being developed with Amazon's support, will be more intensive and feature even more real-world problem-solving exercises than the previous courses.
"It is meant to be the bridge between high school computer science and college computer science," Kosbie said. "When they're done with this course, students will be ready to go into any college program and take a computer science course anywhere in the world."
The courses are online but are designed to be used in conjunction with a teacher, rather than for self-study. For that reason, CMU CS Academy provides teacher support and training at a level uncommon for free curricula. Its staff includes four full-time members who are assisted by 20 to 30 CMU undergraduate students majoring in computer science and related fields. Several SCS faculty members have also provided leadership support and helped with curricula creation.
To date, CMU CS Academy has been supported by SCS, as well as by gifts from individuals.
Amazon Future Engineer is part of Amazon's $50 million investment in computer science and STEM education. Amazon Future Engineer has donated more than $20 million to organizations that promote computer science and STEM education across the country. Each year, Amazon Future Engineer aims to inspire 550,000 K-12 students across more than 5,000 schools to explore computer science through elementary school curriculum, middle and high school courses, and teacher professional development. The organization also awards four-year, $10,000 scholarships to 100 students; offers guaranteed and paid Amazon internships to gain work experience; awards ten $25,000 Amazon Future Engineer Teacher of the Year Awards; and forms unique partnerships with trusted institutions to bring new and inclusive project-based-learning coding experiences to students.