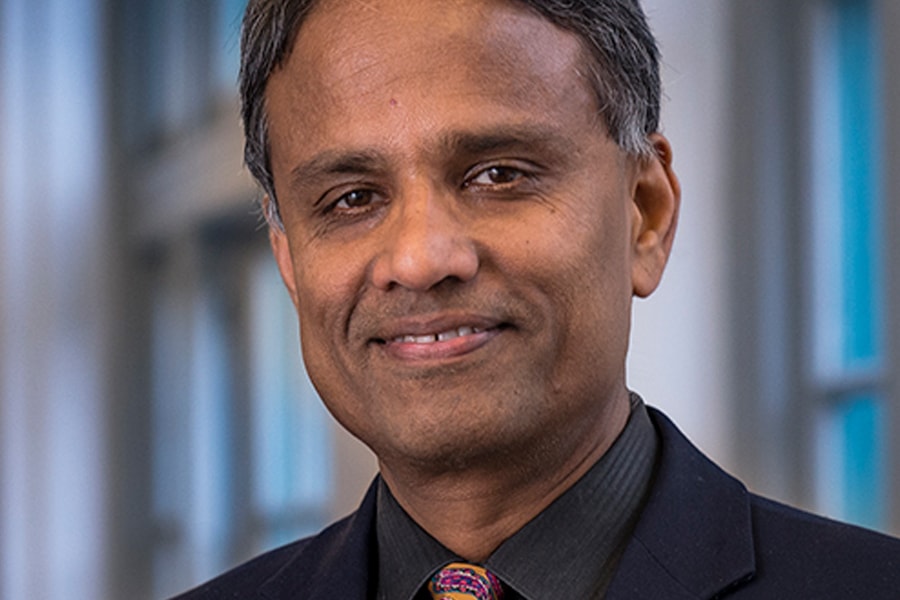 September 25, 2019
Heinz College Dean Krishnan Named National Academy of Public Administration Fellow
By Caitlin Kizielewicz
Media Inquiries
Caitlin Kizielewicz
Heinz College of Information Systems and Public Policy
Carnegie Mellon University announced today that Ramayya Krishnan, dean of the Heinz College of Information Systems and Public Policy, has been selected by the National Academy of Public Administration for inclusion in its 2019 Class of Academy Fellows, in recognition of his years of public administration service and expertise. Induction of the 51 new fellows will occur during the Academy's annual Fall Meeting, Nov. 7-8 in Arlington, Virginia.
"I am honored for the opportunity to be a part of this impressive class of Fellows," Krishnan said. "For decades, the Academy has focused on analyzing emerging trends in governance and public administration — a shared commitment that aligns with our work at Heinz College."
Krishnan was recognized for his role in helping to create innovative partnerships across the public, private and university sectors. His experience working on the IT and Services Advisory Board chaired by Gov. Tom Wolf of the Commonwealth of Pennsylvania and his service on the policy advisory board of the Government Accountability Office chaired by Gene Dodaro, comptroller general of the United States, also were honored.
In addition to serving as a NAPA fellow, Krishnan serves on the advisory board of the President of Asian Development Bank, and he is an invited member of a Royal Society and National Academies convening on Artificial Intelligence and its consequences. He is the president of INFORMS and an INFORMS Fellow, and he previously served separate terms as president of both the INFORMS Information Systems Society and the INFORMS Computing Society. He is also a former member of the World Economic Forum's Global Agenda Council on Data Driven Development.
"I am very pleased to welcome Ramayya Krishnan to the 2019 class of Fellows," said Academy President and CEO Terry Gerton. "Our Fellows are nationally recognized for their expertise and contributions to the field of public administration, and Ramayya Krishnan is no exception. The 2019 class is an outstanding group that will enrich our Fellowship, especially as we unveil the Grand Challenges in Public Administration and collaborate across the field to find solutions."
Selection of the Academy's new fellows follows a rigorous review of the individual's contributions to the field of public administration and policy. A Fellows Nominating Committee makes its recommendations to the full Fellowship, which then votes on those individuals to be elected. The 2019 class joins more than 900 Academy Fellows — including former cabinet officers, members of Congress, governors, mayors and state legislators, as well as prominent scholars, business executives, and public administrators.