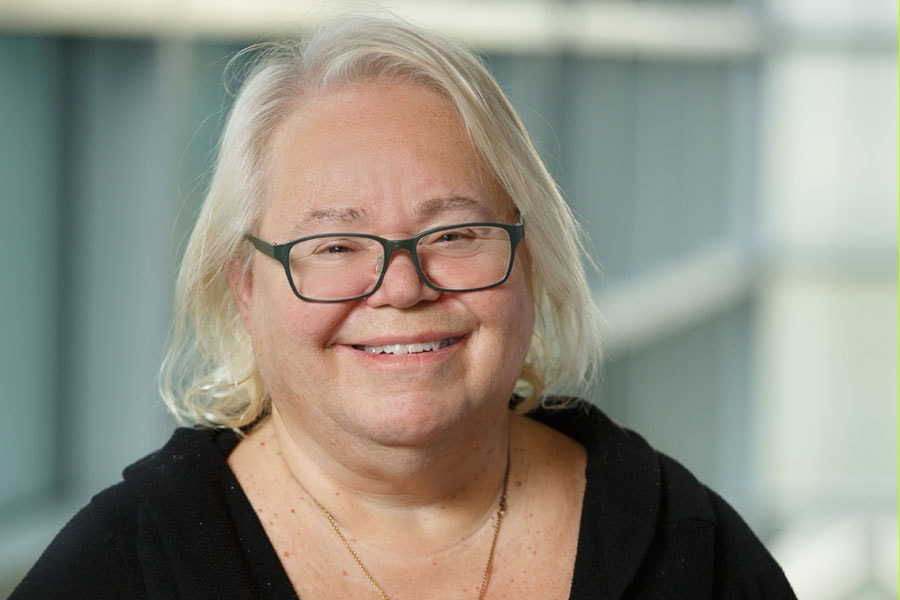 October 16, 2019
Eve Marder To Receive Andrew Carnegie Prize in Mind and Brain Sciences
By Caroline Sheedy carolines(through)cmu.edu
Media Inquiries
Caroline Sheedy
Marketing and Communications
Carnegie Mellon University will award the Carnegie Prize in Mind and Brain Science to renowned neuroscientist Eve Marder of Brandeis University. Marder is known for pioneering studies of neural circuits.
In its seventh year, the Carnegie Prize recognizes trailblazers in the brain and behavioral sciences. Sponsored by the Carnegie Corporation of New York, the prize is awarded by the Neuroscience Institute. Its director, Barbara Shinn-Cunningham, will present the award to Marder at 4:30 p.m., on Thursday, Nov. 7, 2019 in the Rashid Auditorium, 4401 Gates Hillman Center. As part of the award ceremony, Marder will present a talk, "Differential Resilience to Perturbation of Circuits with Similar Performance."
Shinn-Cunningham said the work Marder is doing embodies the kind of work she wants to see at CMU.
"She's creating computational models that make very specific mathematical predictions based directly on the physiology," Shinn-Cunningham said. "The combination of methodologies, between experiments, computation and modeling, is one of the most powerful ways to really understand the complex dynamics of what happens in the brain."
In addition to her career achievements, Shinn-Cunningham noted that Marder is "a powerful, well-spoken, thoughtful person, extremely respected and an advocate for young women in science."
The Neuroscience Institute also will award the Carnegie Student Fellowship to Eunsol Park, a Ph.D. student in the lab of Alison Barth, the Maxwell H. and Gloria C. Connan Professor in the Life Sciences. Park is studying how the inhibitory circuit in the neocortex changes after learning. As part of the fellowship, she will have an opportunity to spend time in the Marder lab.
"Receiving the award is an unexpected, honor," Park said. "I am looking forward to getting a new perspective on my work and learning from Dr. Marder."
Past recipients of the Carnegie Prize in Mind and Brain Sciences are Krishna V. Shenoy of Stanford University, Nora Volkow and Leslie Ungerleider from the National Institutes of Health, Alexandre Pouget of the University of Geneva, Ed Boyden of the Massachusetts Institute of Technology, and Ricardo Dolmetsch from the Novartis Institute for Biomedical Research.