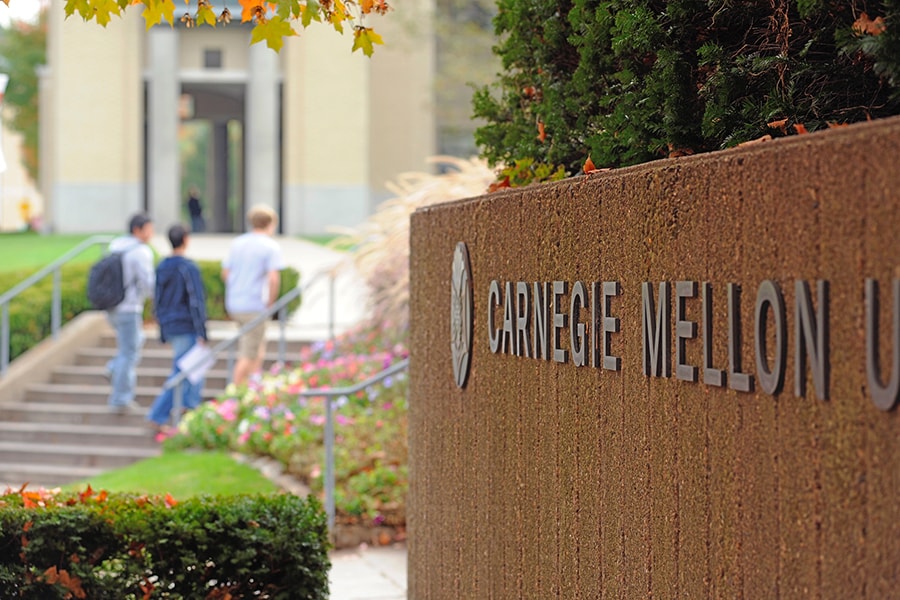 October 15, 2019
CMU, AAU Report Findings from Sexual Assault, Misconduct Survey
Media Inquiries
Jason Maderer
Marketing and Communications
Results from the Association of American Universities' (AAU) Campus Climate Survey on Sexual Assault and Misconduct, a study of 33 universities including Carnegie Mellon University, have been published on CMU's Office of Title IX Initiatives' website. The results include the aggregate report of all participating institutions, a CMU specific report, and a comparison summary compiled by CMU's Office of Institutional Research and Analysis. 
"The university remains steadfast in its commitment to a focused, collaborative and comprehensive approach to these issues," President Farnam Jahanian stated in a letter to the Pittsburgh campus community. 
The university has increased resources in support of prevention and response, adding additional staff in the Office of Title IX Initiatives and expanding training, education and awareness campaigns and programming. CMU also has expanded its bystander intervention skill-building program, including the implementation of the Green Dot Initiative as a university-wide resource. The Green Dot initiative helps students, faculty and staff feel empowered to act to protect the community from sexual intimidation and violence.
"This is the third sexual misconduct survey the university has administered since 2015, and we gain valuable insight with each set of new data," said Gina Casalegno, vice president for Student Affairs and dean of students. "Our participation is not about trying to compare ourselves with our peers but rather to contribute to a broad data set that we hope will help us all better understand these very important and troubling issues. Each survey we administer helps us refine our education, prevention and response efforts to mitigate the effects of sexual violence in our community." 
"Although we are making progress in deepening our understanding of students' experiences, building greater awareness and engagement by our community, and dedicating resources to prevent and respond to sexual misconduct, long-term progress will require the sustained efforts of every member of our community," said Jahanian.  "As we continue this work together, our commitment to our core values, including diversity, inclusion, integrity, compassion and respect for the dignity of others, remains unwavering. As individuals and as a community, we must hold ourselves accountable to truly living these values every day. We all bear responsibility for building and sustaining a culture in which everyone can learn, work and live in an environment free from the threat and effects of sexual harassment and sexual violence."
Members of the CMU community are invited to attend upcoming campus conversations on the survey results at 4:30 p.m., Tuesday, Oct. 22 in the Cohon University Center's McKenna/Peter/Wright rooms and at 5 p.m., Wednesday, Nov. 13 in the Citrone Room in the Tepper Building, Fifth Floor. These gatherings offer an opportunity to discuss the findings, share perspectives and discuss next steps.