March 06, 2019
Behind-the-Scenes Photos of the 2019 Lunar Gala
By Michael Henninger mhenninger(through)cmu.edu
Media Inquiries
Julie Mattera
National Media Relations Representative
Created in 1997, the Lunar Gala fashion show sells out over 1,200 seats annually, showcasing the talents of Carnegie Mellon designers. 
Hours before showtime, the Rangos Ballroom becomes an assembly line. Dozens of models go from station to station. Stylists apply makeup and hairspray at a whirlwind pace. 
Then, the student models gather backstage to change and prepare to walk out into the lights.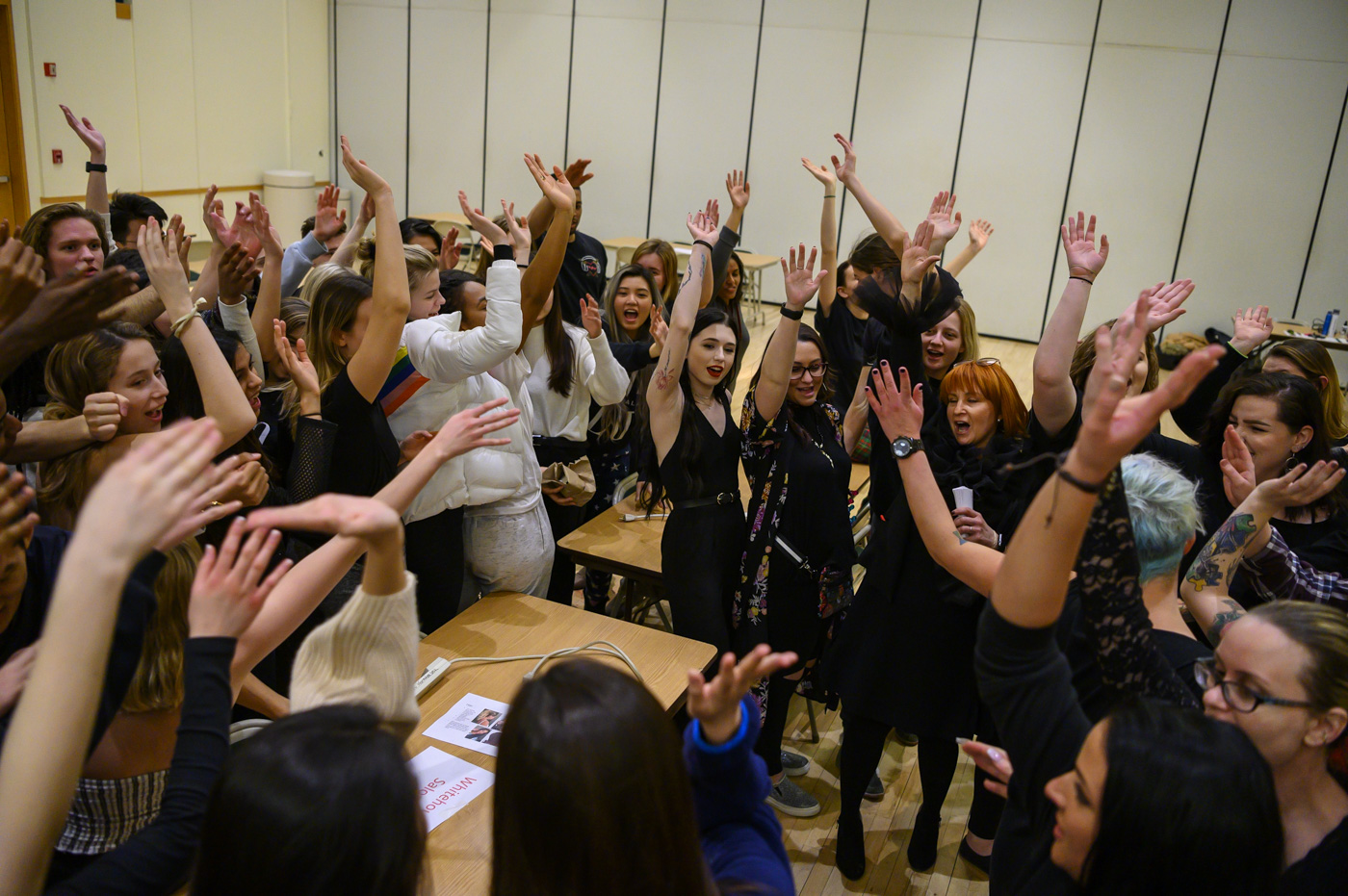 The hair and makeup team for the 2019 Lunar Gala comes together for a cheer with the models as they start to prepare for the show.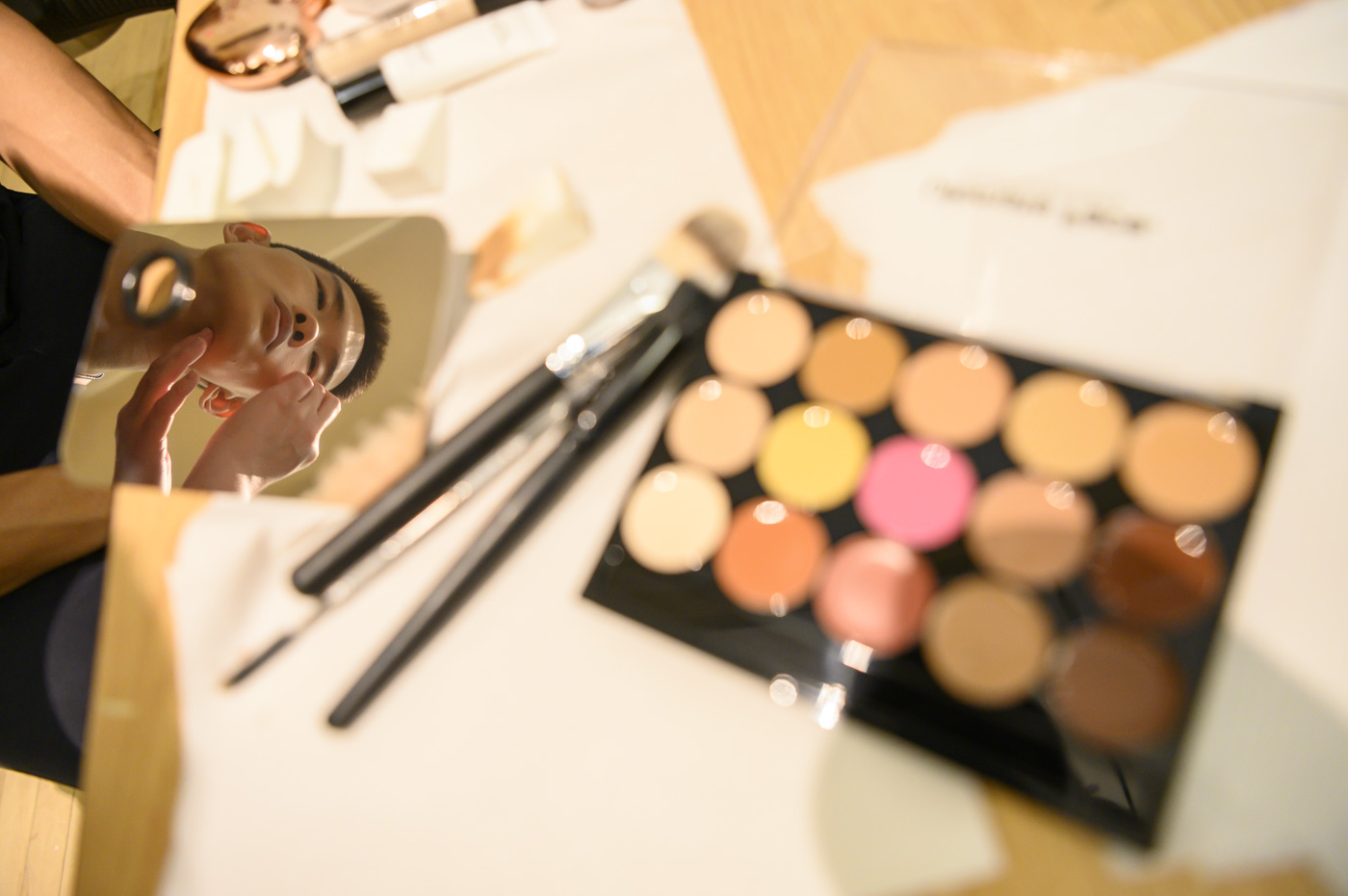 Bill Gao, a sophomore, sits to have his makeup done.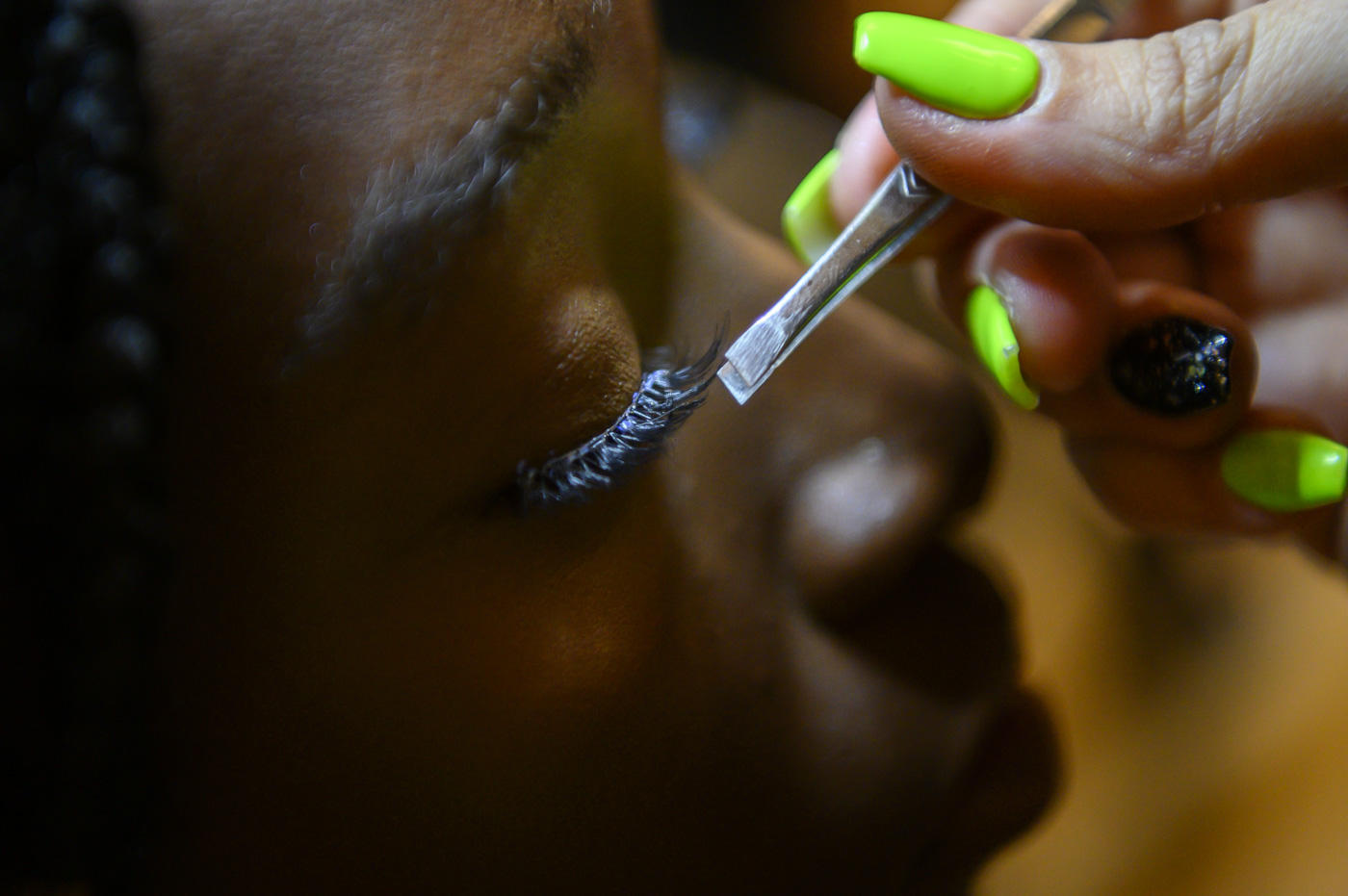 Sammie Paul, a freshman, has an eyelash extension added while sitting for hair and makeup.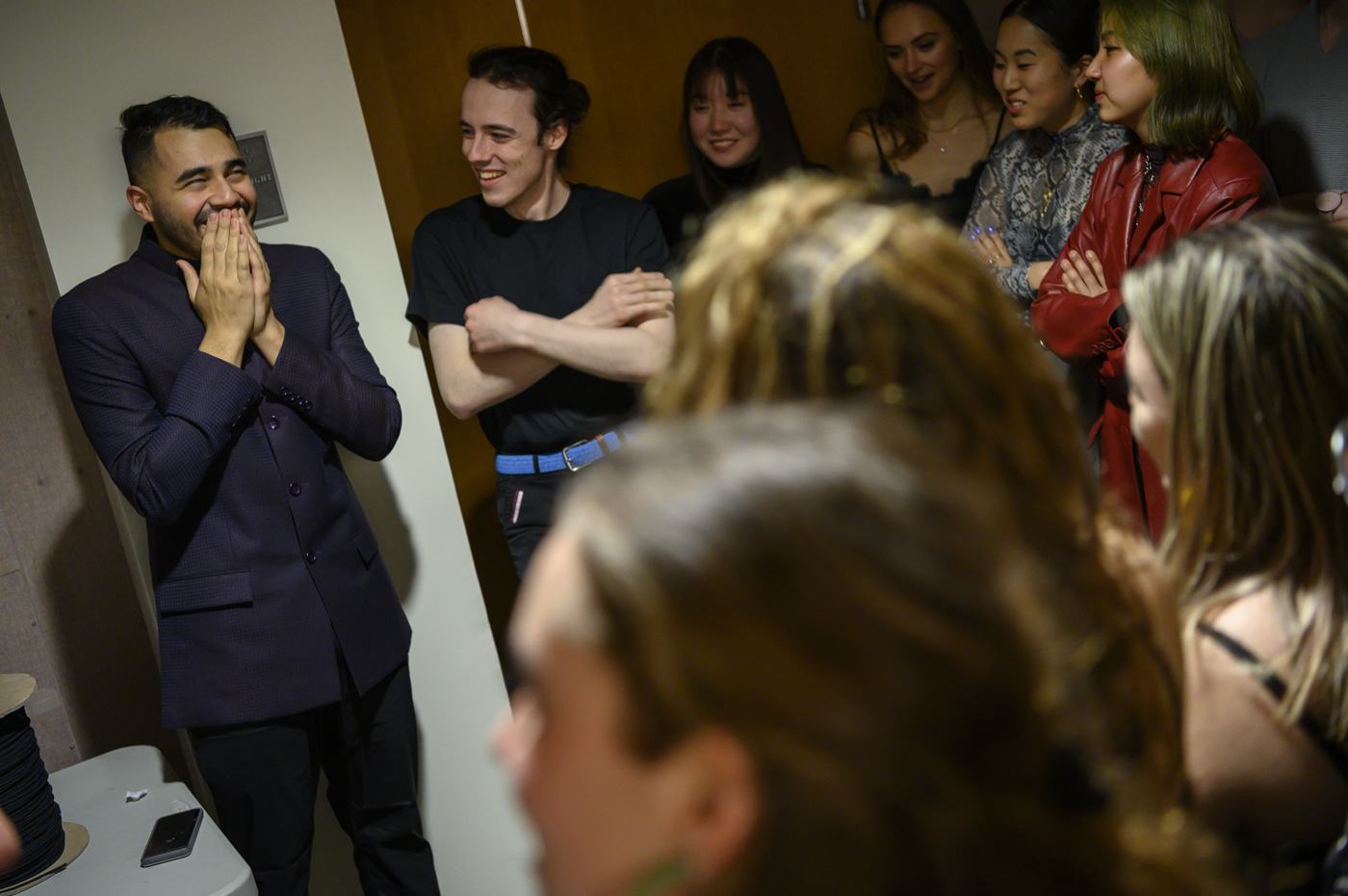 Designer Zain Islam-Hashmi becomes emotional while addressing his fellow designers at the start of the show.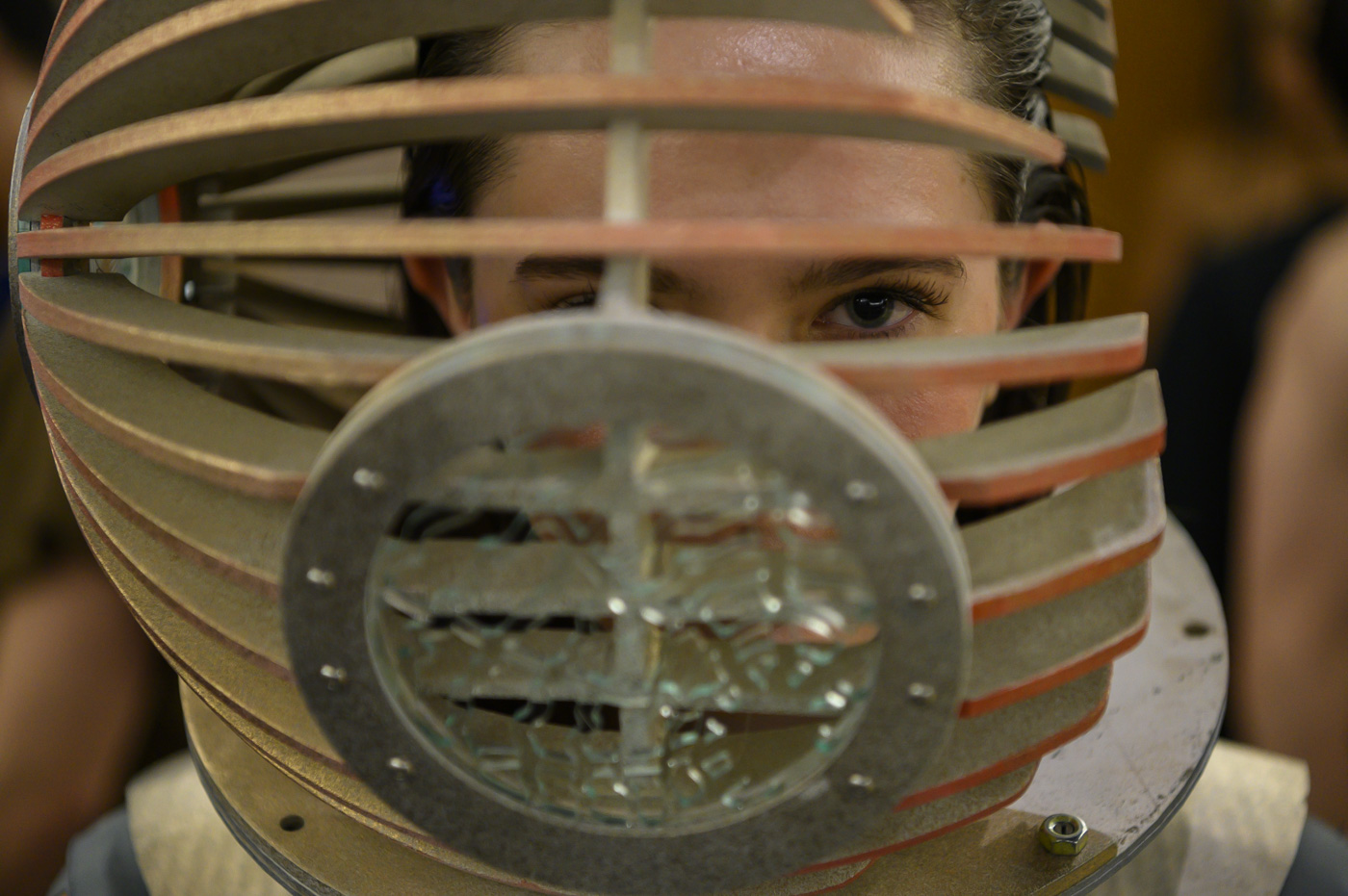 With the show about the start, the models don their first outfits and line up to go on stage.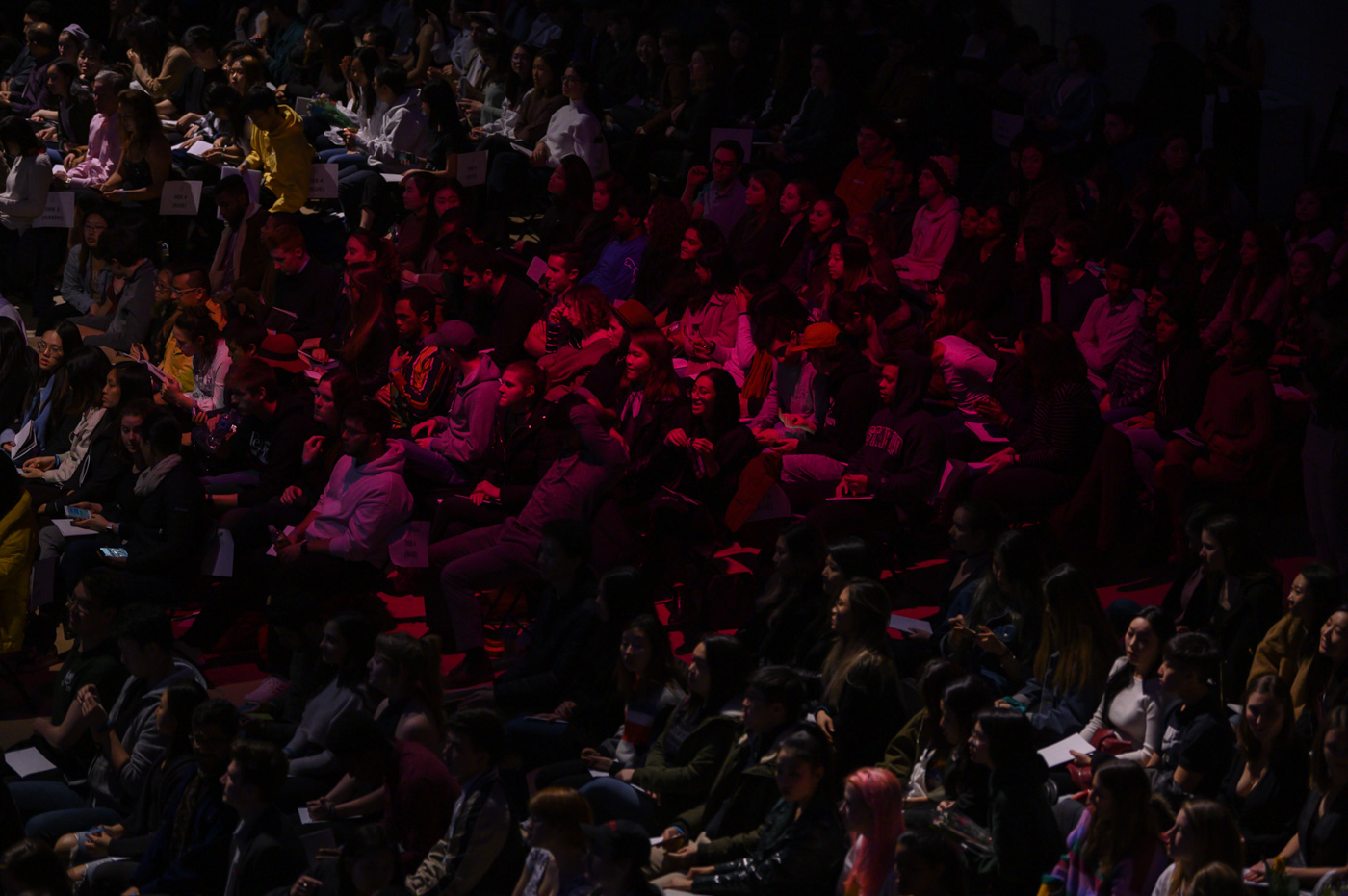 The crowd awaits the start of the show.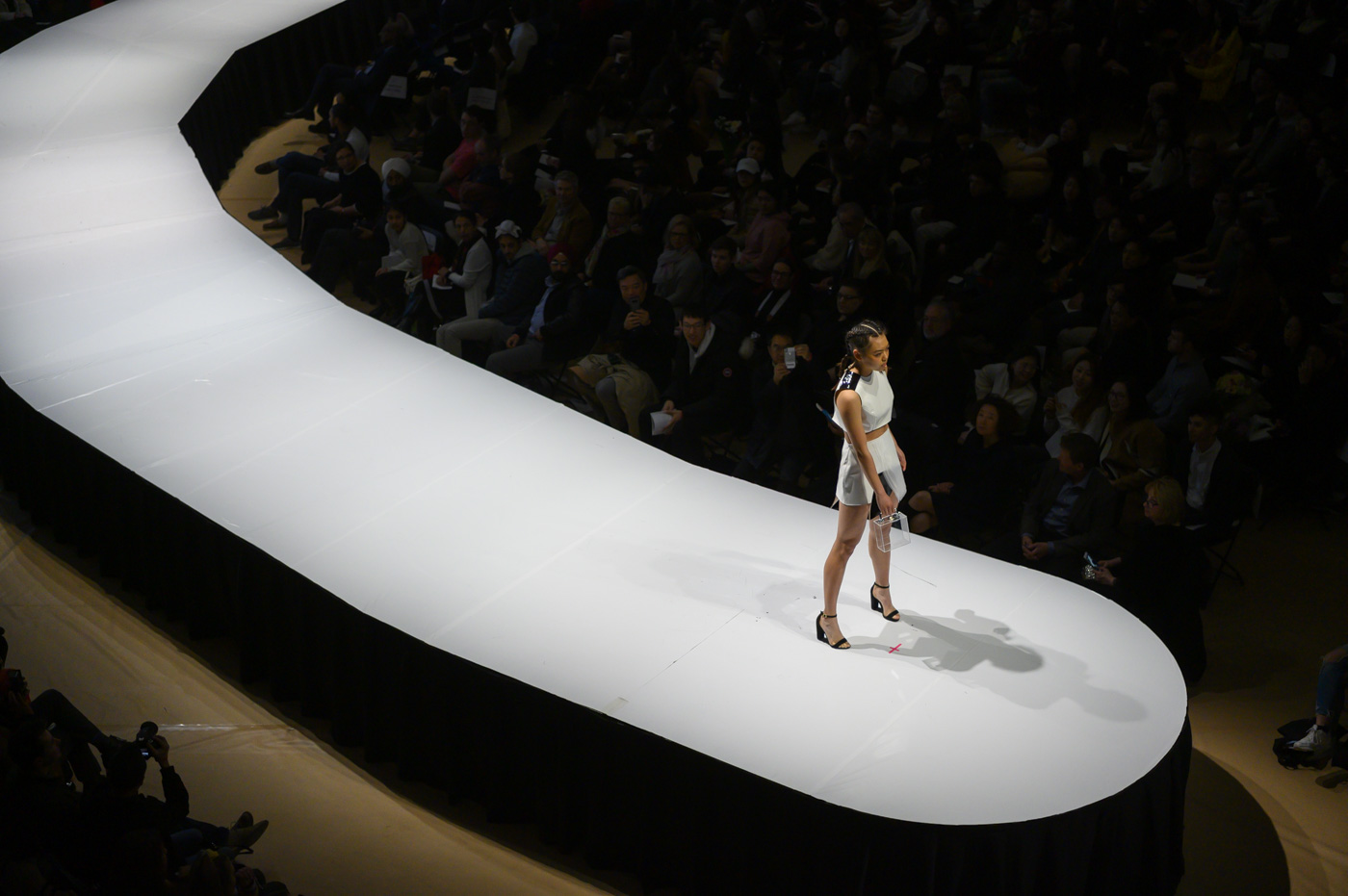 A model walks the catwalk early in the show.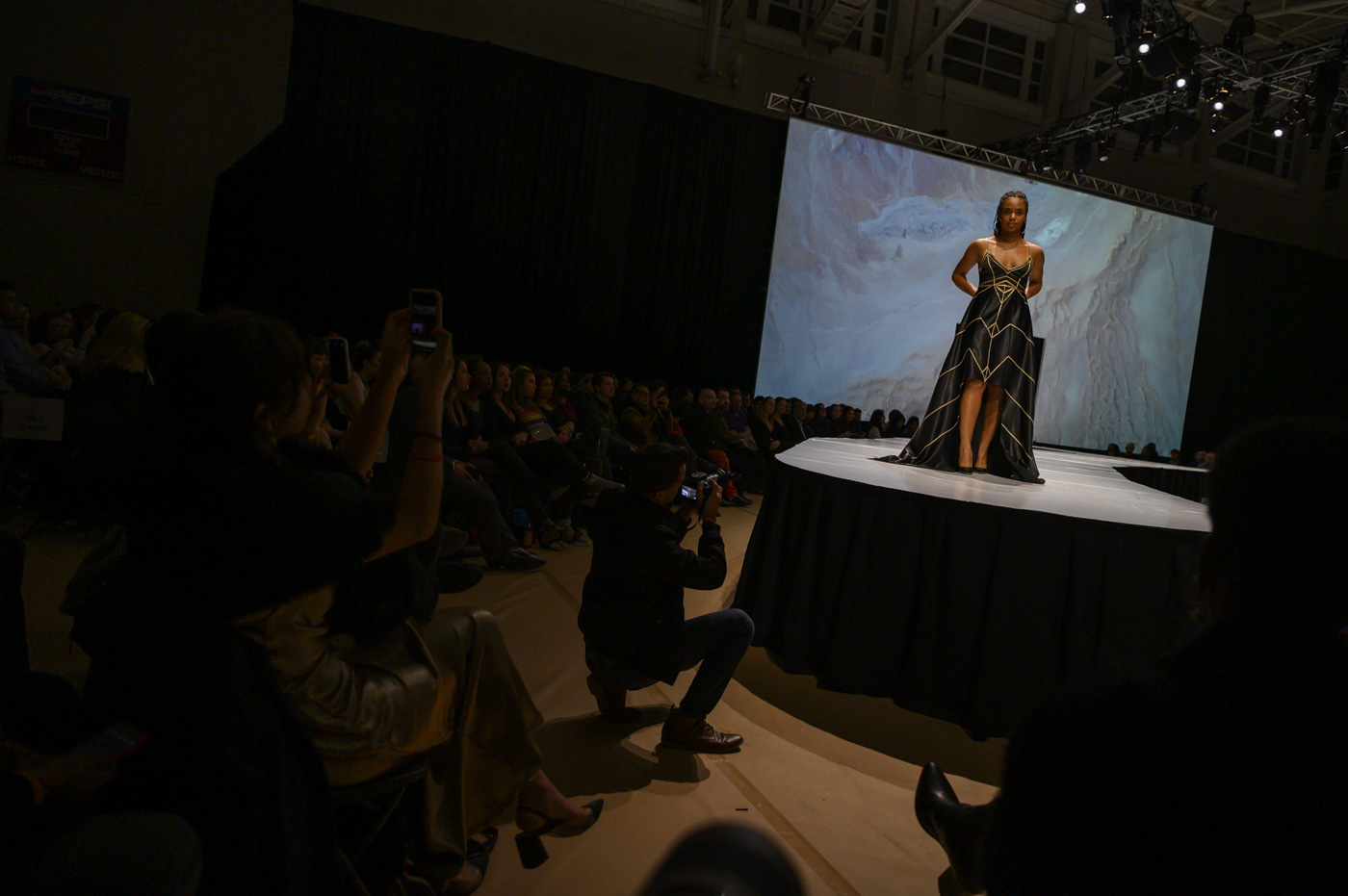 Photographers crouch by the stage to capture images of the designs.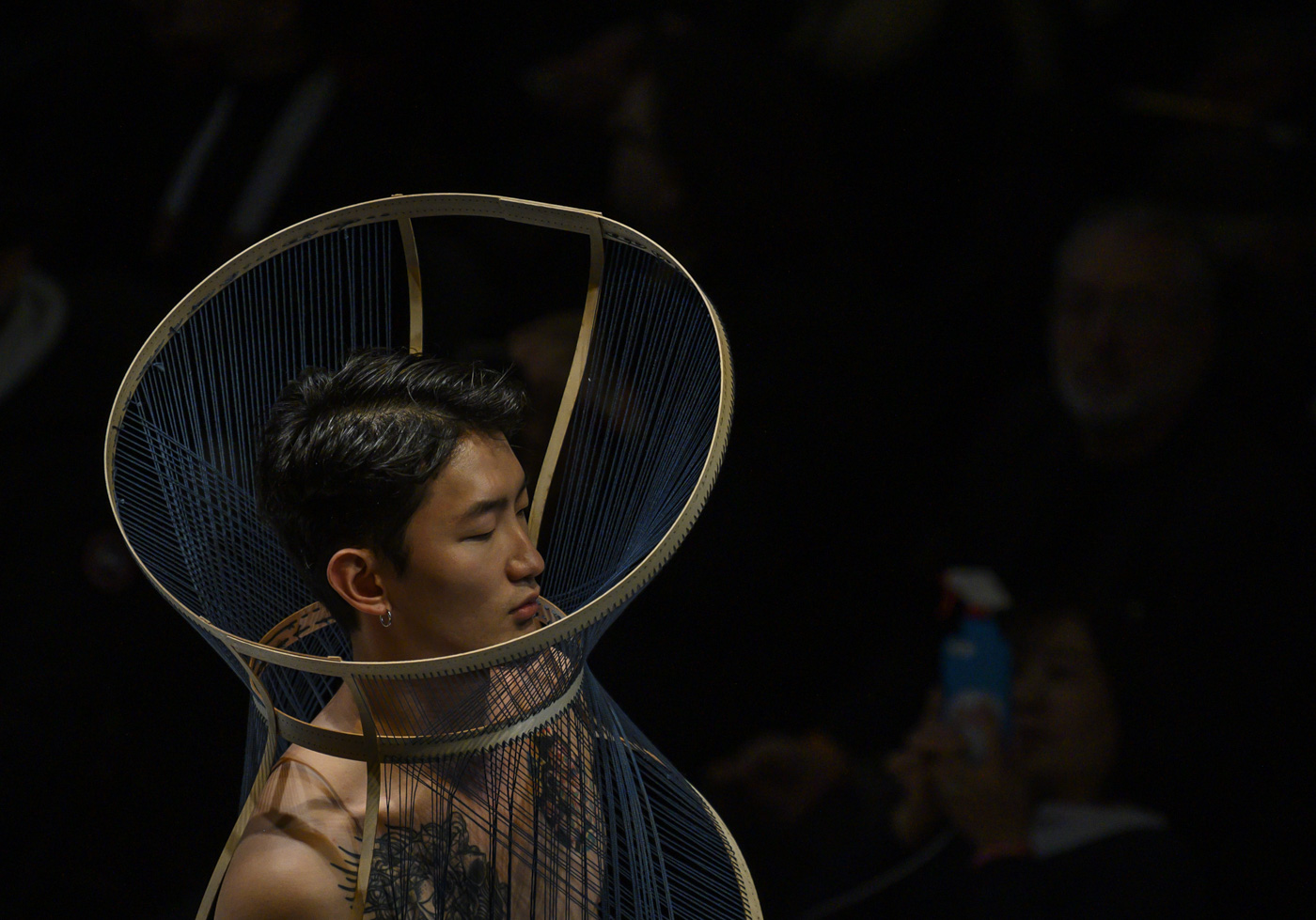 A model walks the catwalk.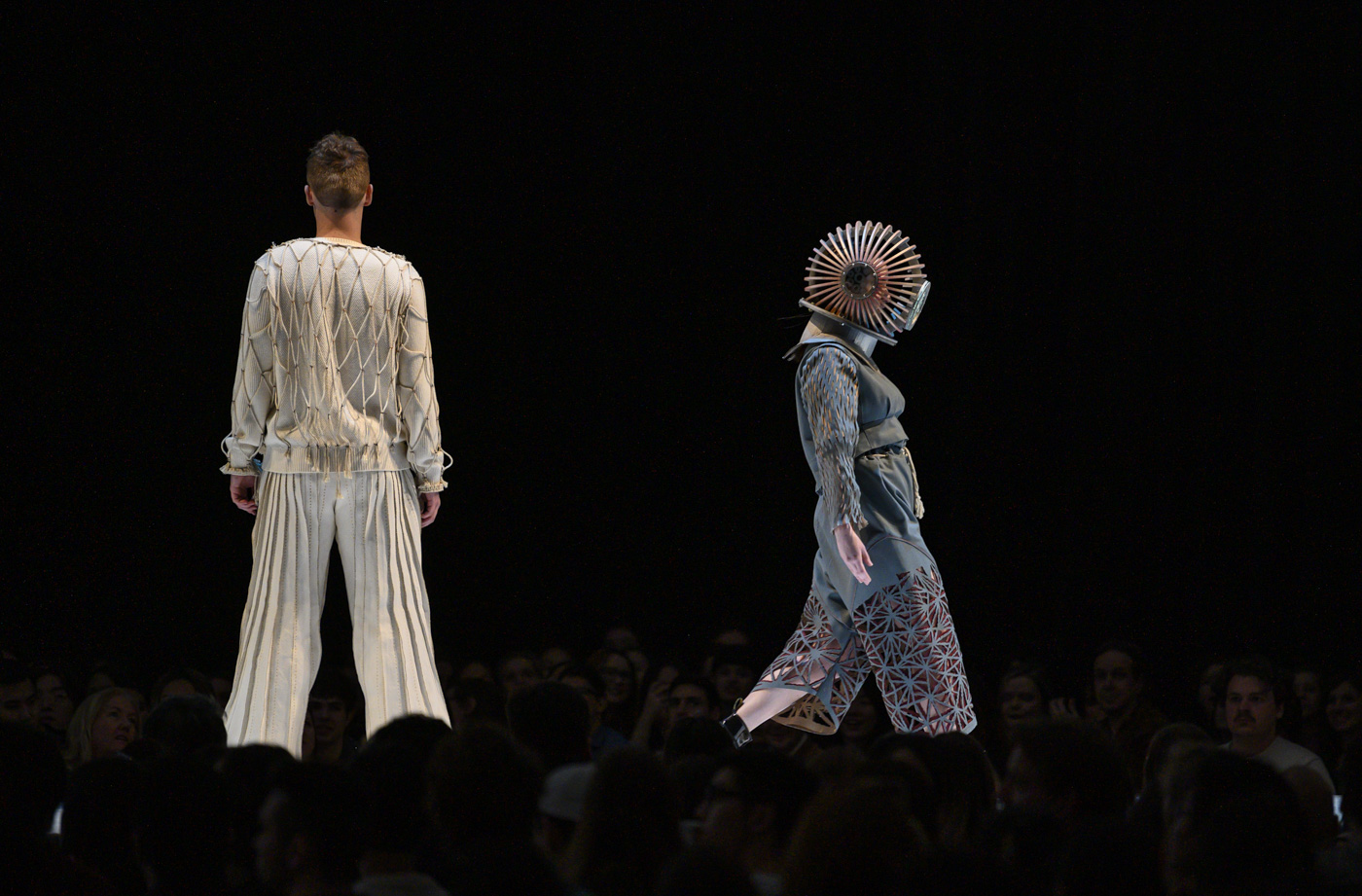 Models walk the catwalk during the 2019 Lunar Gala.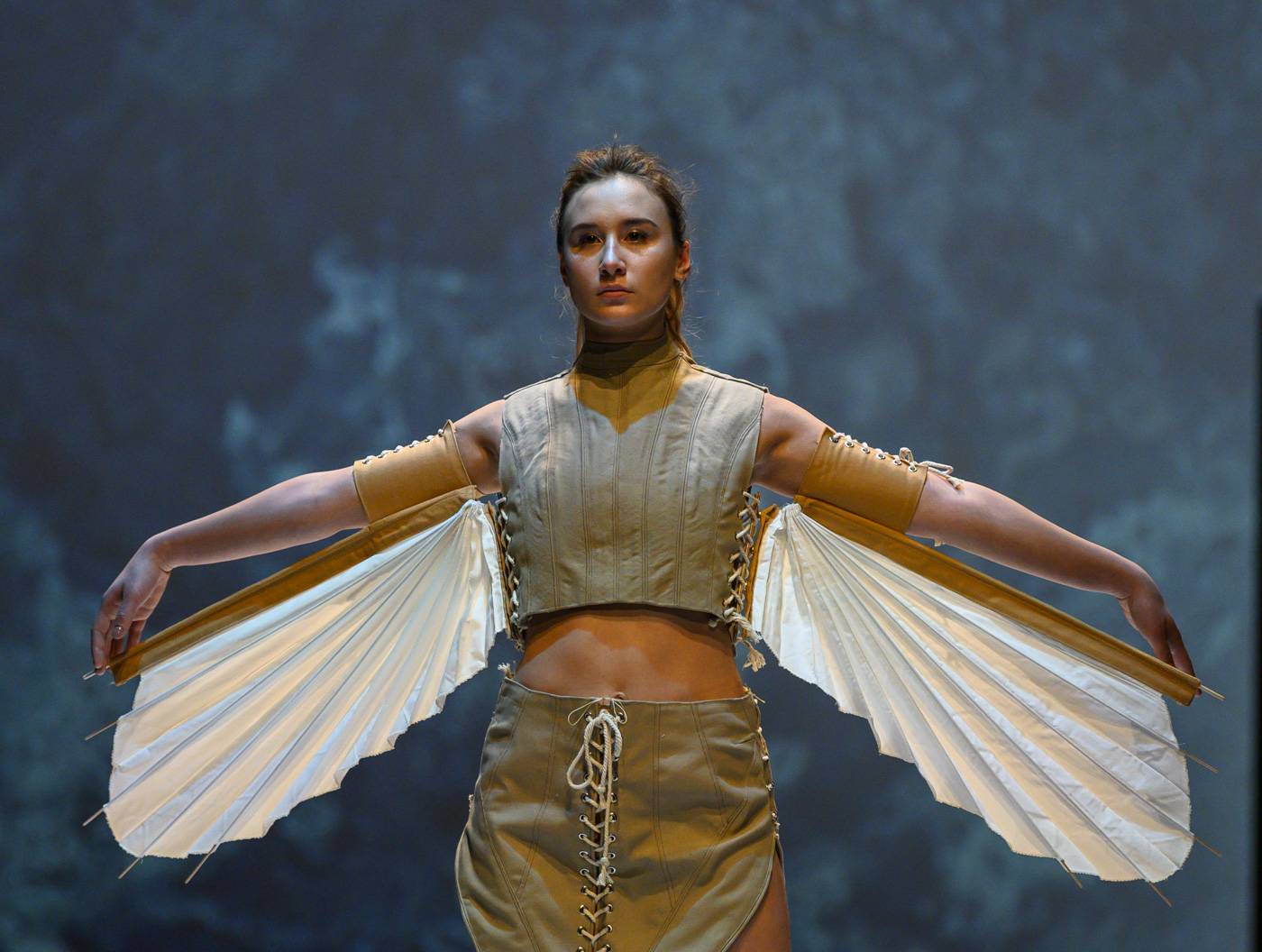 A model spreads the wings of her outfit.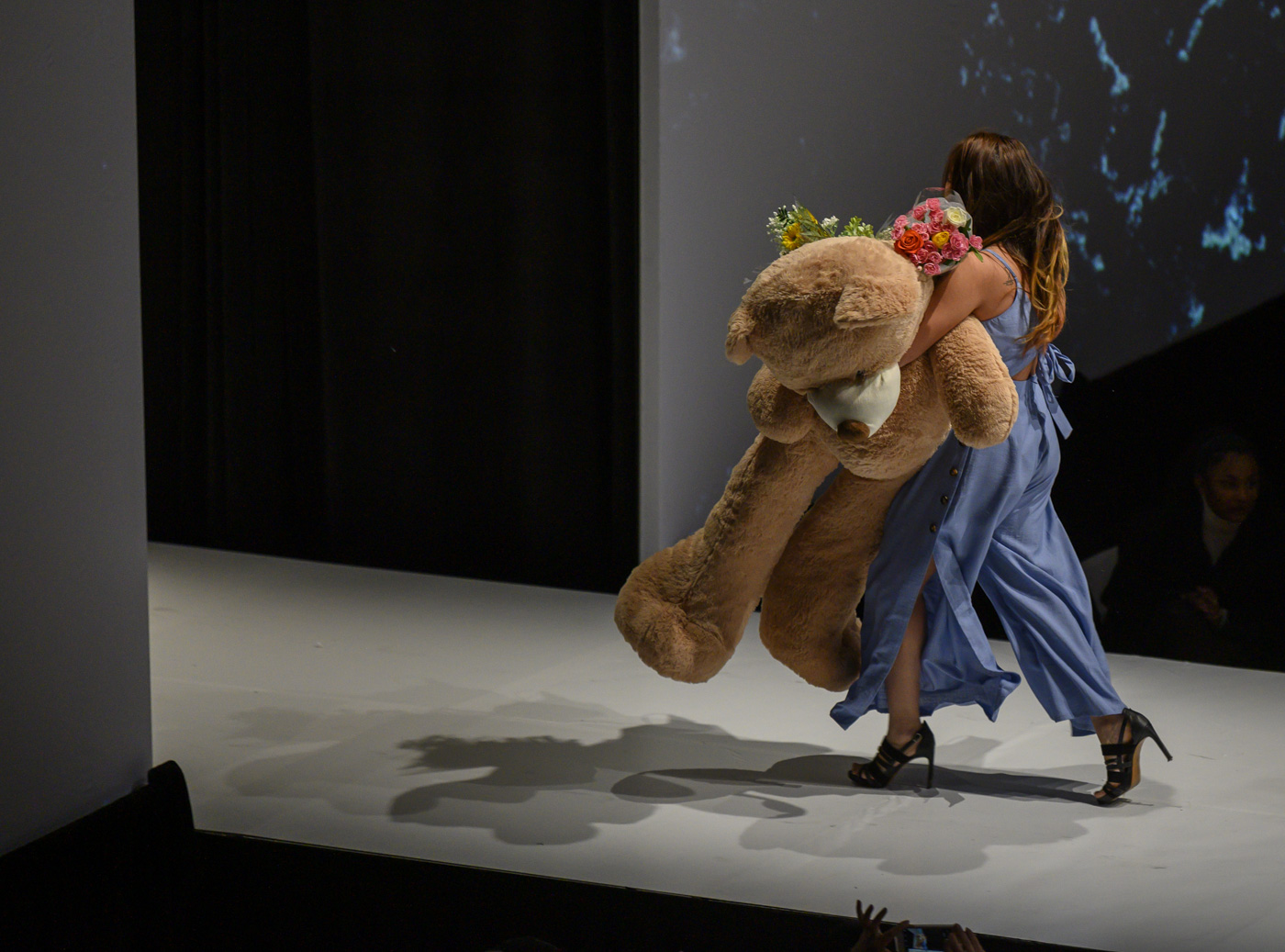 After their lines, designers are gifted flowers, fruit, and the occasional giant teddy bear.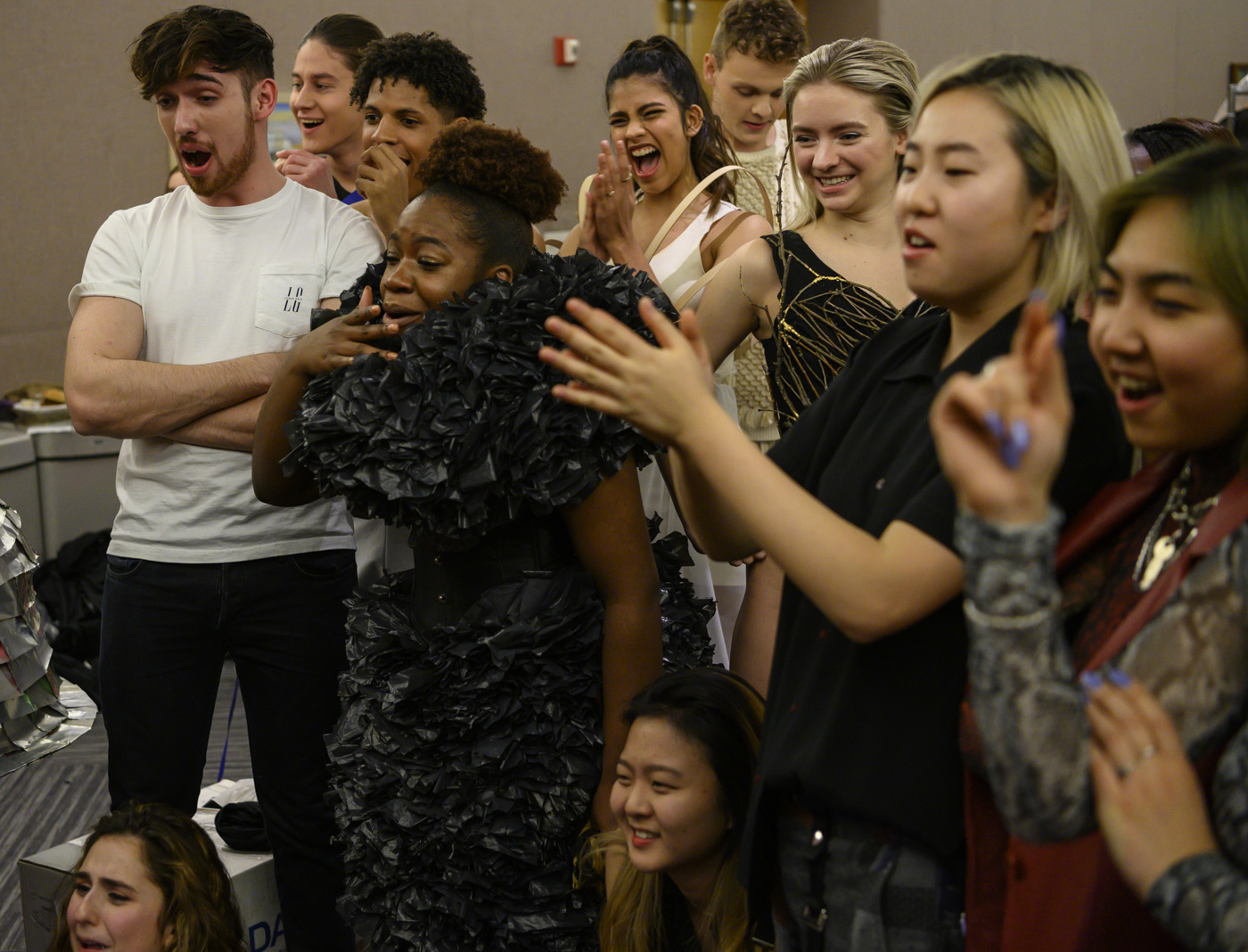 Backstage, the student models watch the show on a live-feed and cheer on their friends.