July 17, 2019
CMU To Send Mini-Time Capsule of Humankind to the Moon
Project director says artifact will link discoverer to complexities of a distant era
By Julianne Mattera jmattera(through)cmu.edu
Media Inquiries
As the moon landing's 50th anniversary prompts reflections on the past and future, the designers of a cultural marker for the moon have their sights set on the next 1,000 years and beyond.
MoonArk will arrive on the moon in 2021 as part of the first private delivery to the lunar surface by Pittsburgh company and Carnegie Mellon University spinoff, Astrobotic. Built to last on the moon for hundreds of thousands of years, the MoonArk uses visual narratives combining arts, humanities, sciences and technologies to help tell the story of humankind and spark wonderment in the future of human life.
Mark Baskinger, associate professor in Carnegie Mellon's School of Design and project director for MoonArk, likes to say his team set out to create a fossil object.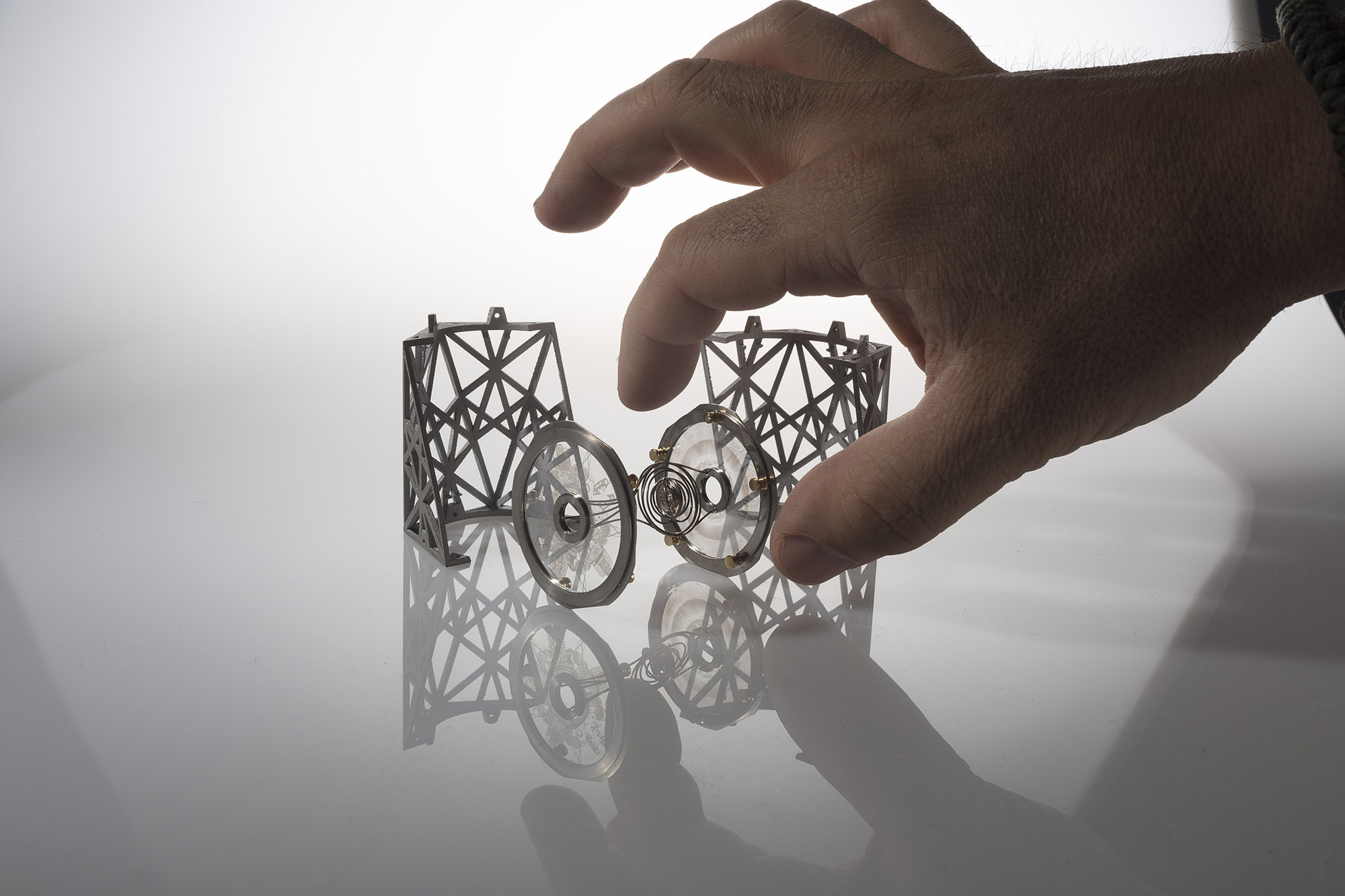 A section of the MoonArk shows a portion of the four chambers.
"If it's forgotten and discovered 1,000 years from now, that's where our temporal space is — when it becomes an unknown, beyond record keeping and language changes," Baskinger said. "This artifact will link the discoverer to the complexities of thought, emotion and life practices of a distant era."
Baskinger and a team of CMU faculty, students and a host of international collaborators have worked on the project for nearly 10 years. Part of a larger Moon Arts research project initiated by Professor Emeritus and pioneering space artist Lowry Burgess in the Frank-Ratchye STUDIO for Creative Inquiry, the MoonArk is an epochal project that blurs the boundaries between art, design, science and the humanities.
"The whole spirit of the project is about cooperation and humans being creative and moving forward together," Baskinger said. "It is aspirational to send a sculptural object to the moon, but it's also very a hopeful piece. We hope and expect that future humans will see that quality in us."
Comprised of four independent chambers and weighing a total of about 8 ounces, the MoonArk contains hundreds of images, poems, music, nano-objects, mechanisms and earthly samples intertwined through complex narratives that blur the boundaries between worlds seen and unseen. It is designed to direct our attention from the Earth outward, into the cosmos and beyond, and reflects back to Earth as an endless dialogue that speaks to humanity's context within the universe.
"Context is such an important part of deconstructing art, and when you remove those contexts you have a whole new set of challenges," said MoonArk project manager and Associate Professor Dylan Vitone. "We wanted to build a narrative off of our universal experiences that's moving to people now, but also 1,000 years down the road."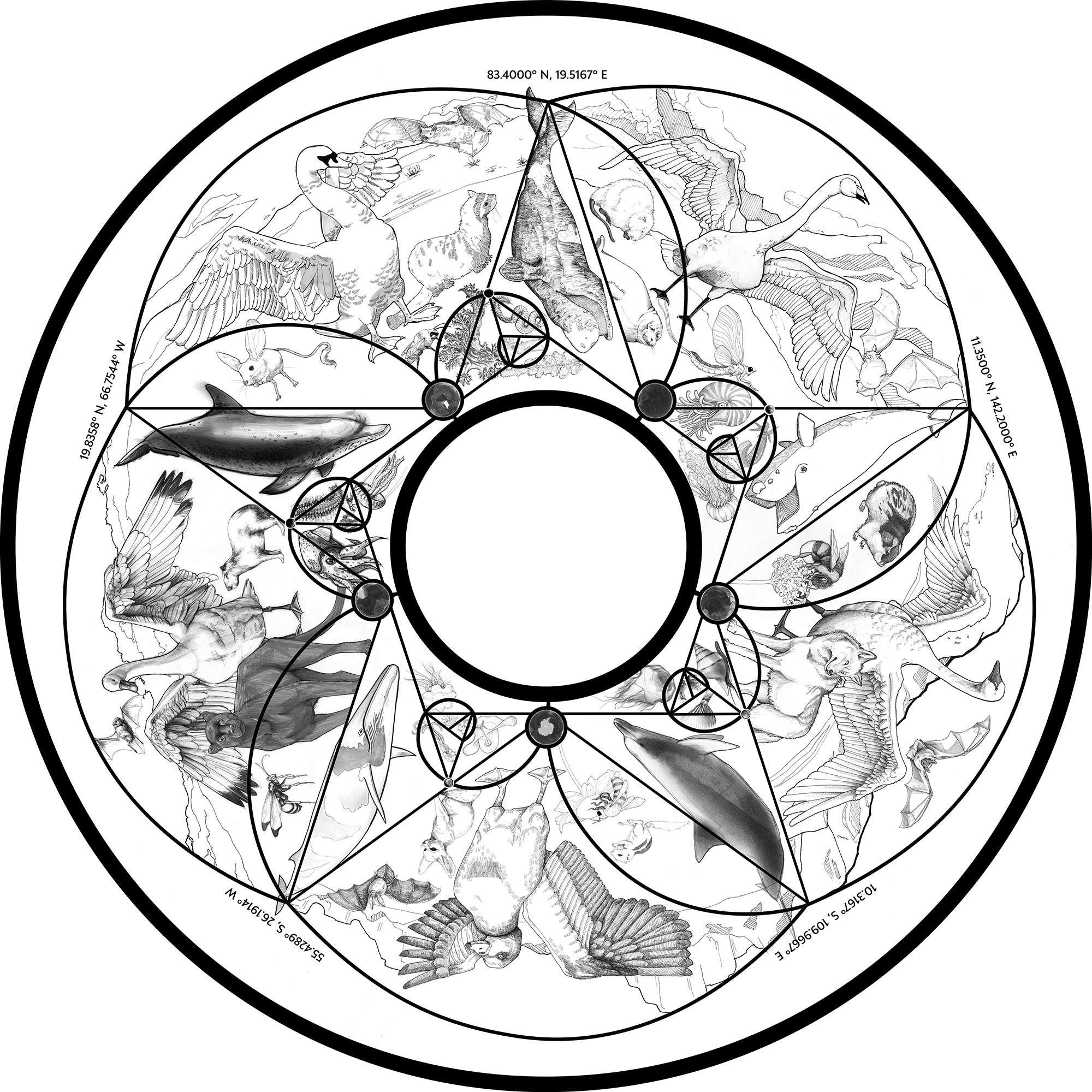 In 2021, CMU will send the "MoonArk"  to the moon. The project is designed for deep time communication as an expression of humanity intended to spark wonderment through poetically entangled visual narratives of the arts, humanities, sciences and technologies. Seen here is a disk depicting Earth's biodiversity.
The project's creators pushed the boundaries of digital fabrication techniques as they constructed a piece with a complex shape that could withstand thousands of centuries in the moon's harsh climate. They also used innovations in materials science, technology and the arts.
"We did a lot of learning, as did the manufacturers," Baskinger said. "When you offer the moon as a potential destination, people step up, and they're really excited to try to push the boundaries of what they're able to do."
The process of creating an object for space also could have earthly implications.
"The way that I've learned to adapt to the conditions of the moon has meaning and significance," said Assistant Teaching Professor Matt Zywica, a fellow project manager with MoonArk. "If what I've learned through the development of this project can be applied to my work here on Earth, there is something positive that can come from that, as well."