December 16, 2019
IDeATe Explores the Meaning in Randomness
Media Inquiries
Julie Mattera
Marketing and Communications
Jorge Louis Borges' short story "The Library of Babel," inspired Carnegie Mellon University's IDeATe students' "Every Possible Utterance," an evening of art, technology and engineering that incorporated sculpture, musicians and performers. The event occured at MuseumLab, formerly known as the Carnegie Free Library of Allegheny.
The first half of the event included exploration and interaction with sculptures and roving musicians. The second half presented live and visual art in concert with musical compositions and animation. The audience experienced sights and sounds created by artists, designers, and performers from across the CMU community.
The creative team and faculty mentors for this project included: Heidi Wiren Bartlett, designer and adjunct professor, Johannes DeYoung, assistant professor of art, Annie Hui-Hsin Hsieh, assistant teaching professor in music theory, Jesse Stiles, assistant teaching professor of sound media and music and Robert Zacharias special faculty in IDeATe.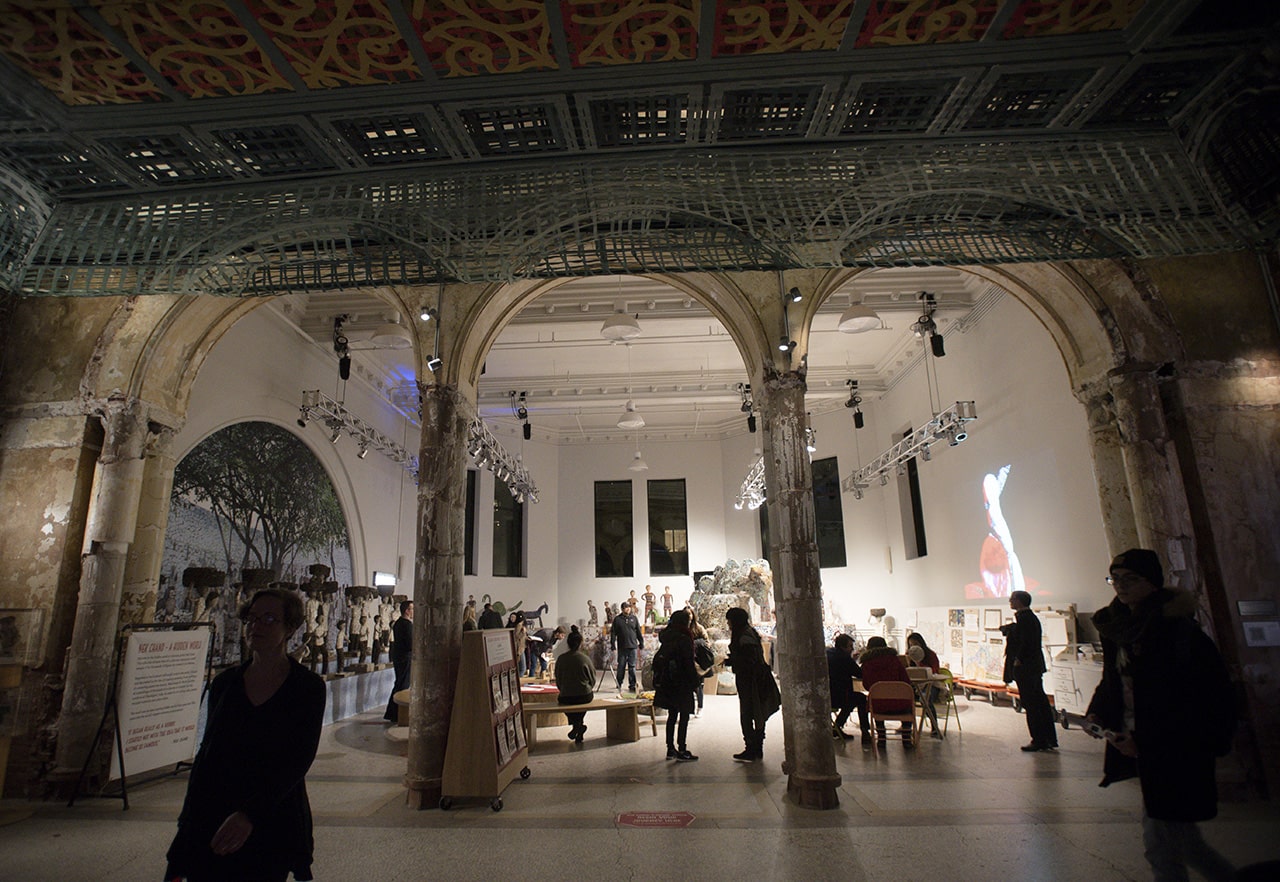 Audience members explore the installations of "Every Possible Utterance" on the first floor of the MuseumLab.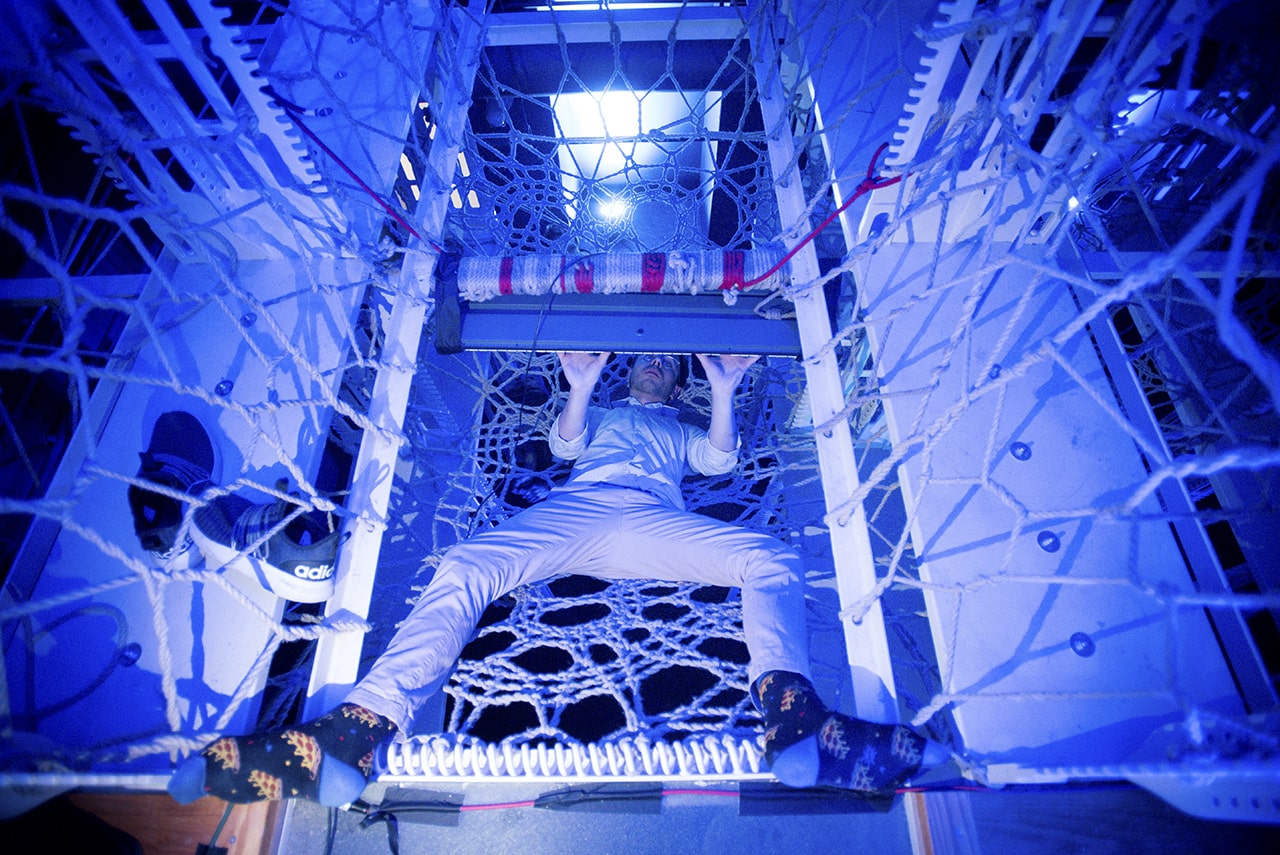 A musician from Exploded Ensemble performs in Manca Ahlin's artwork, "Gymlacium" in the stacks above the audience.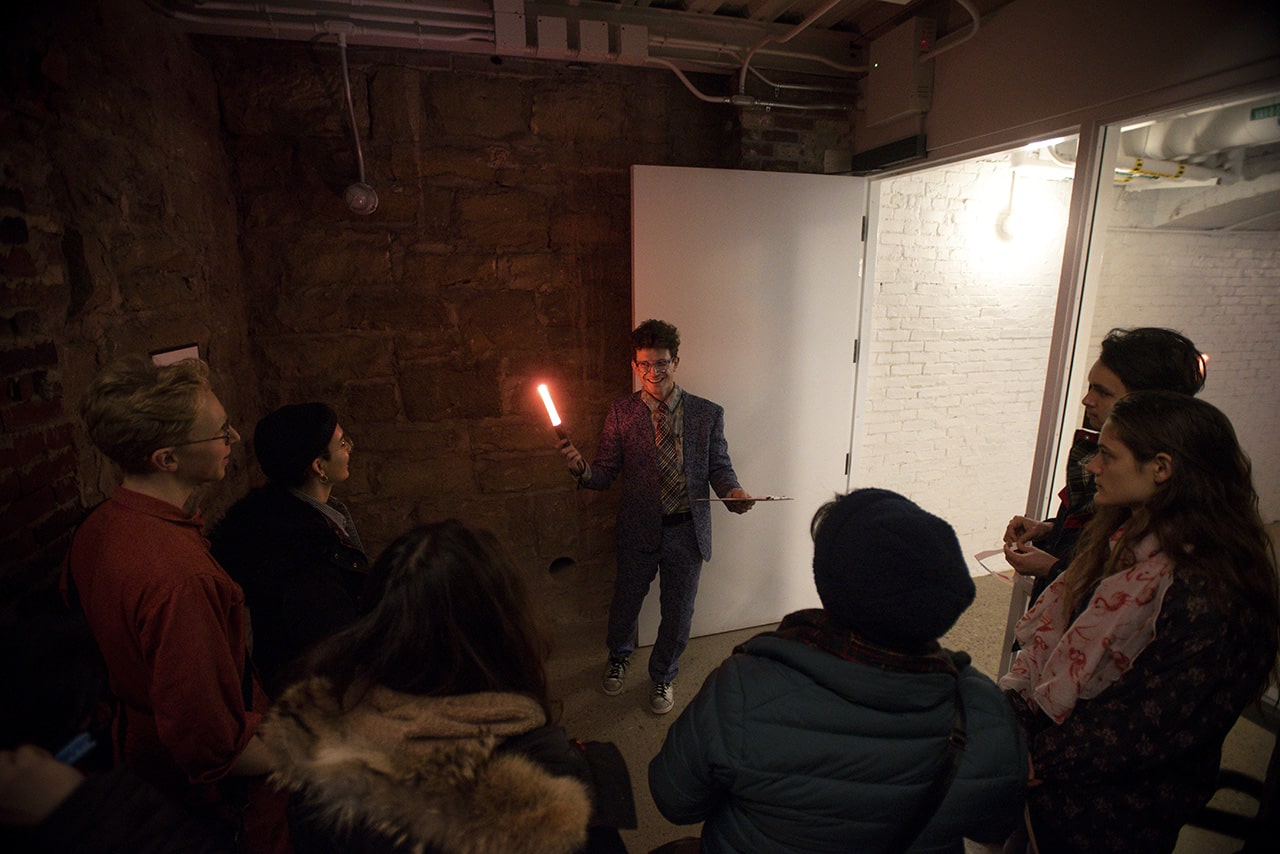 Eben Hoffer guides the audience through the "Total Library."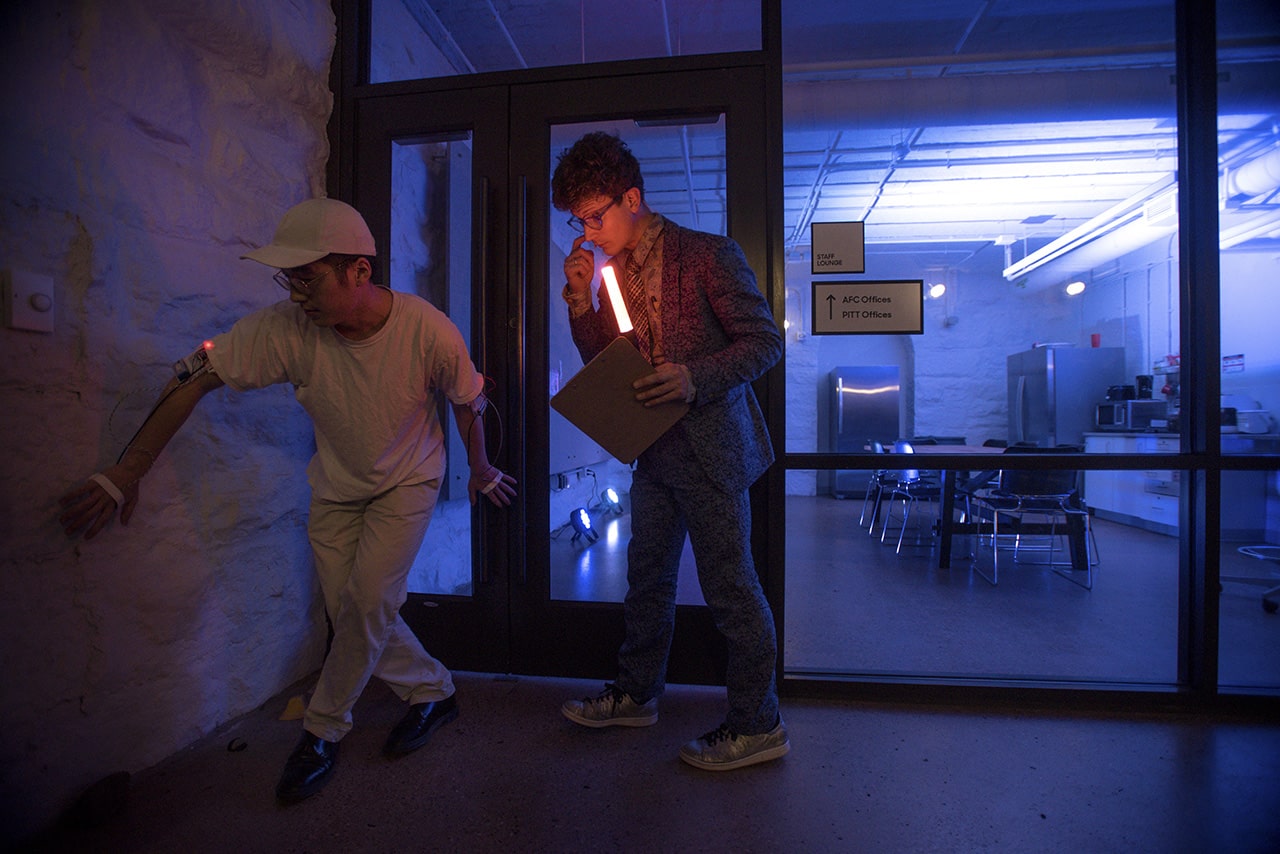 Eben Hoffer witnesses Hugh Lee perform "Walking Backwards."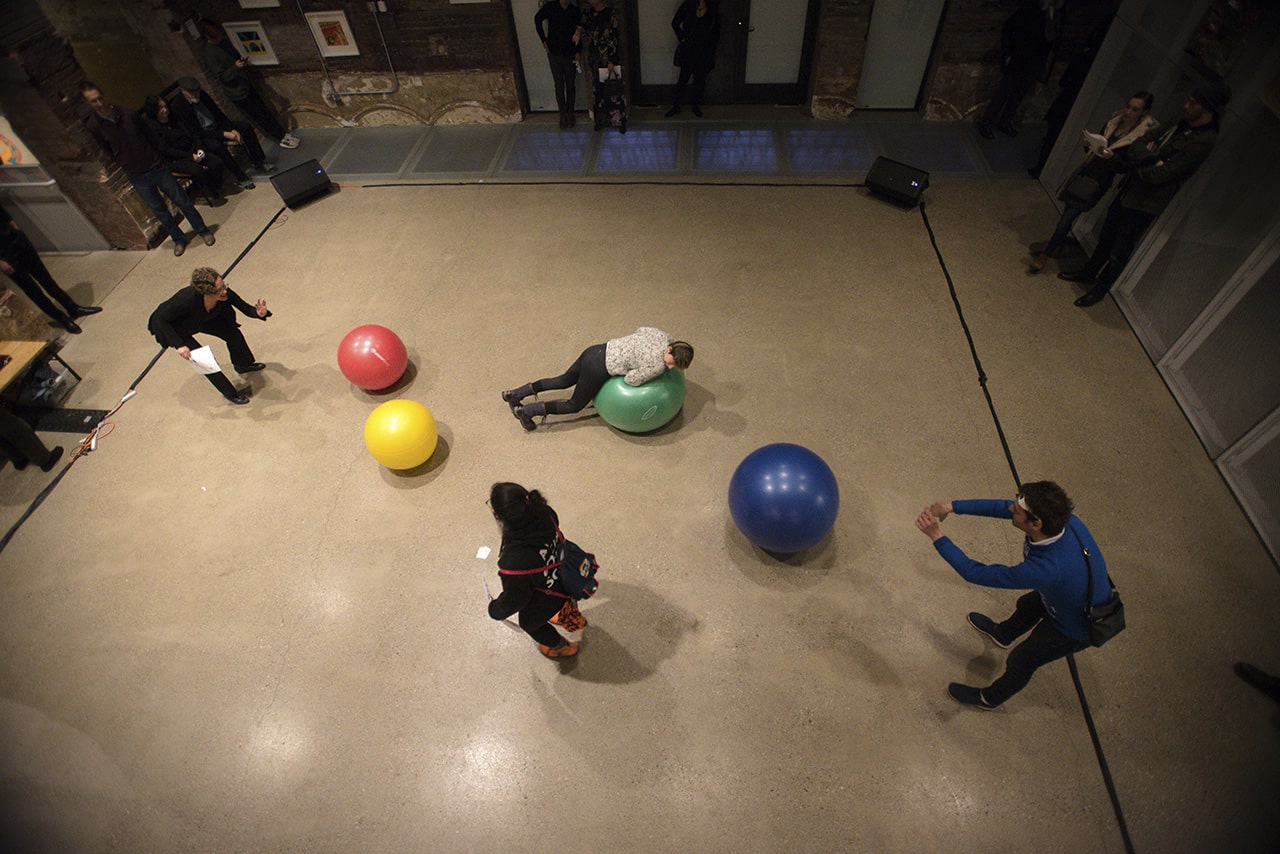 Audience members interact with yoga balls that alter the auditory landscape of the room. 
Ilona Altman performs her piece "Recursion."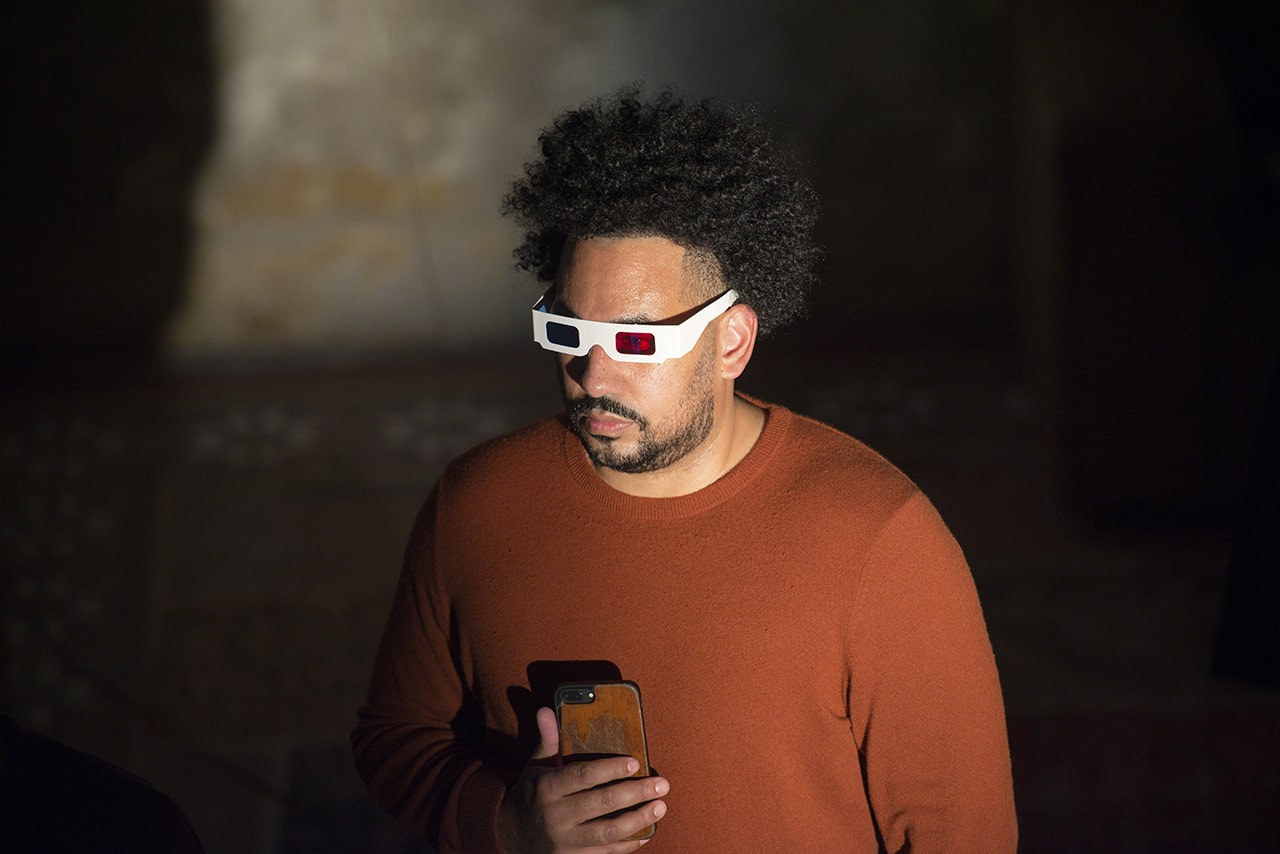 Jason England, CMU assistant professor in creative writing, witnesses Ilona Altman's performance "Recursion."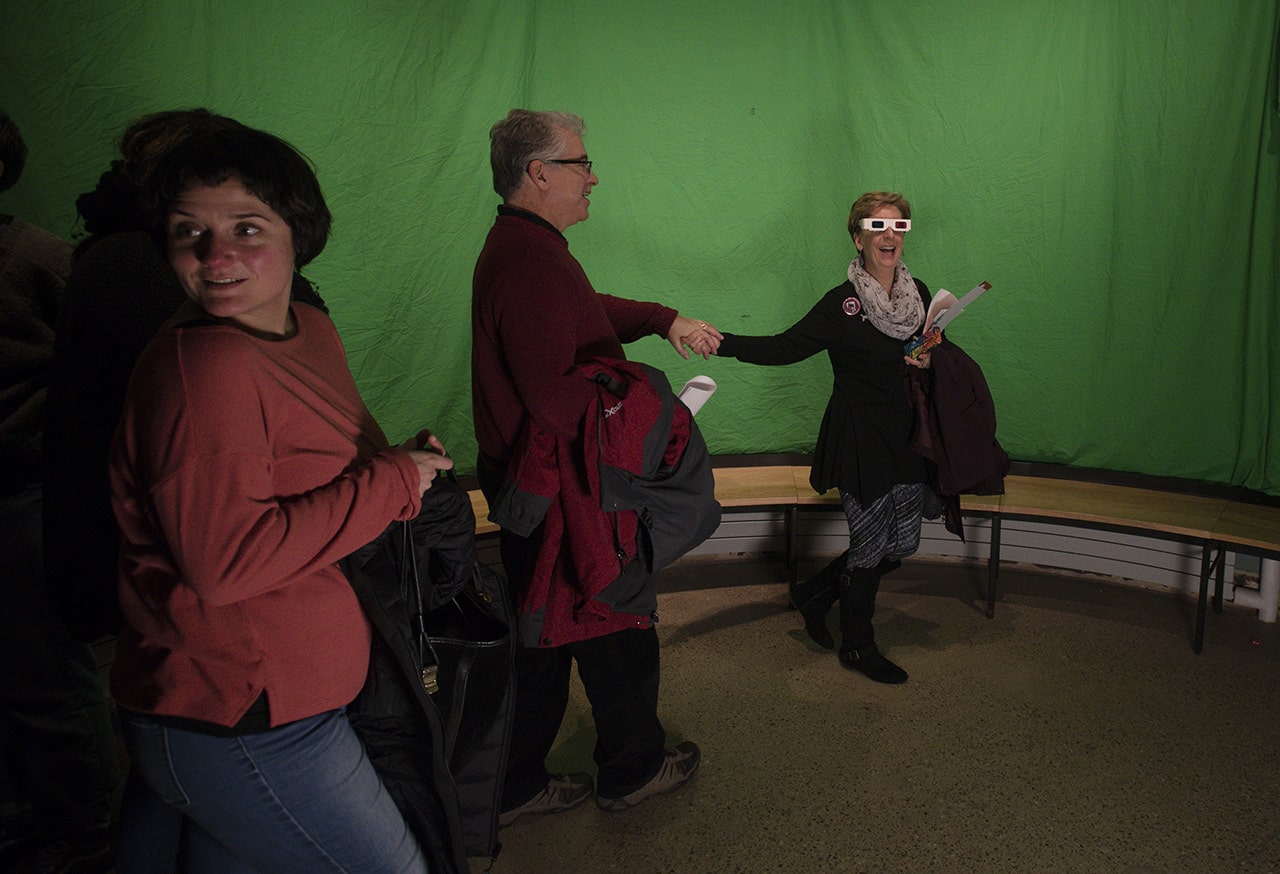 Audience members walk past a green screen and "Community Event 2019" records and layers them into a video collage.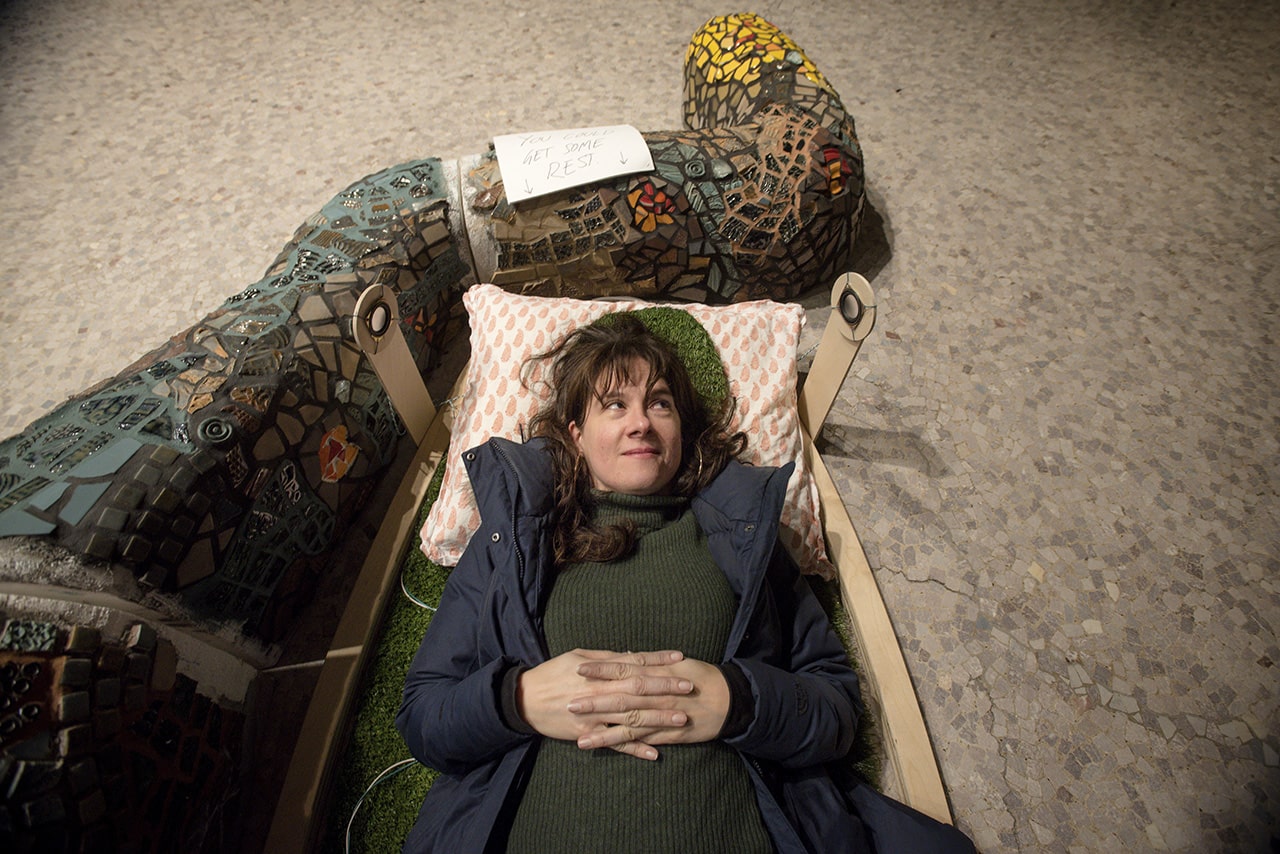 An attendee experiences Eben Hoffer's piece "Antitrust" in the Studio Lab.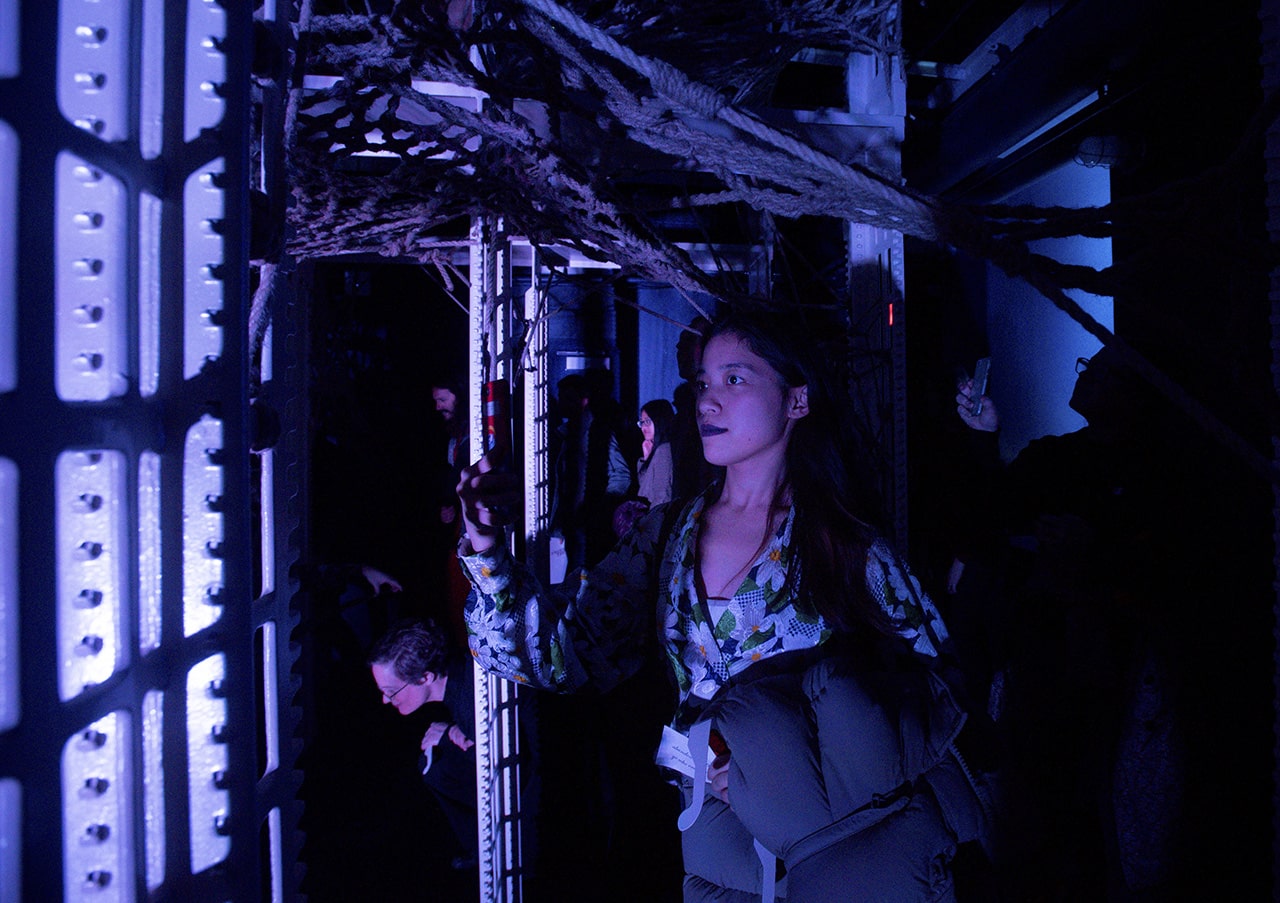 The audience explores the MuseumLab's stacks as musicians perform from the netting above.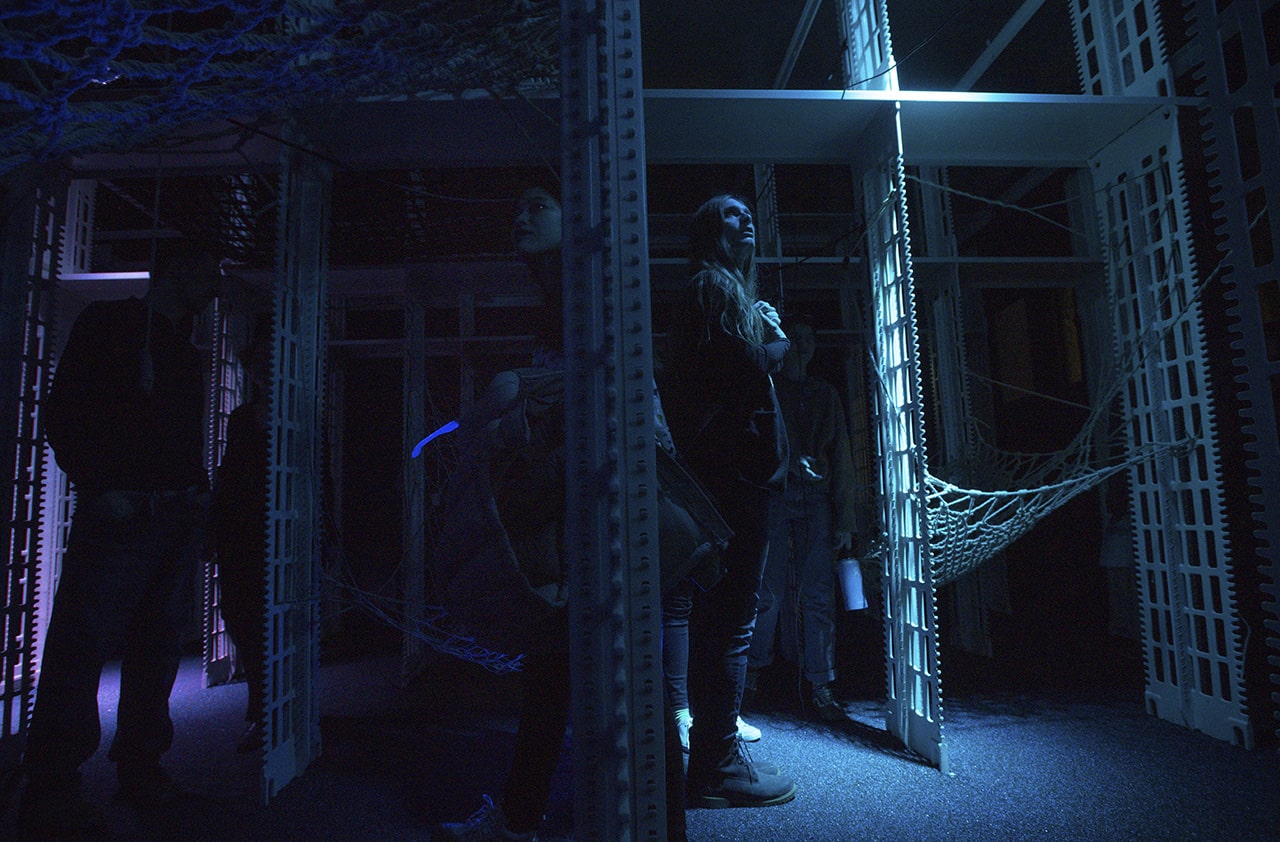 The audience listens as musicians perform in a netting of rope above them as they wander below in the MuseumLab's stacks.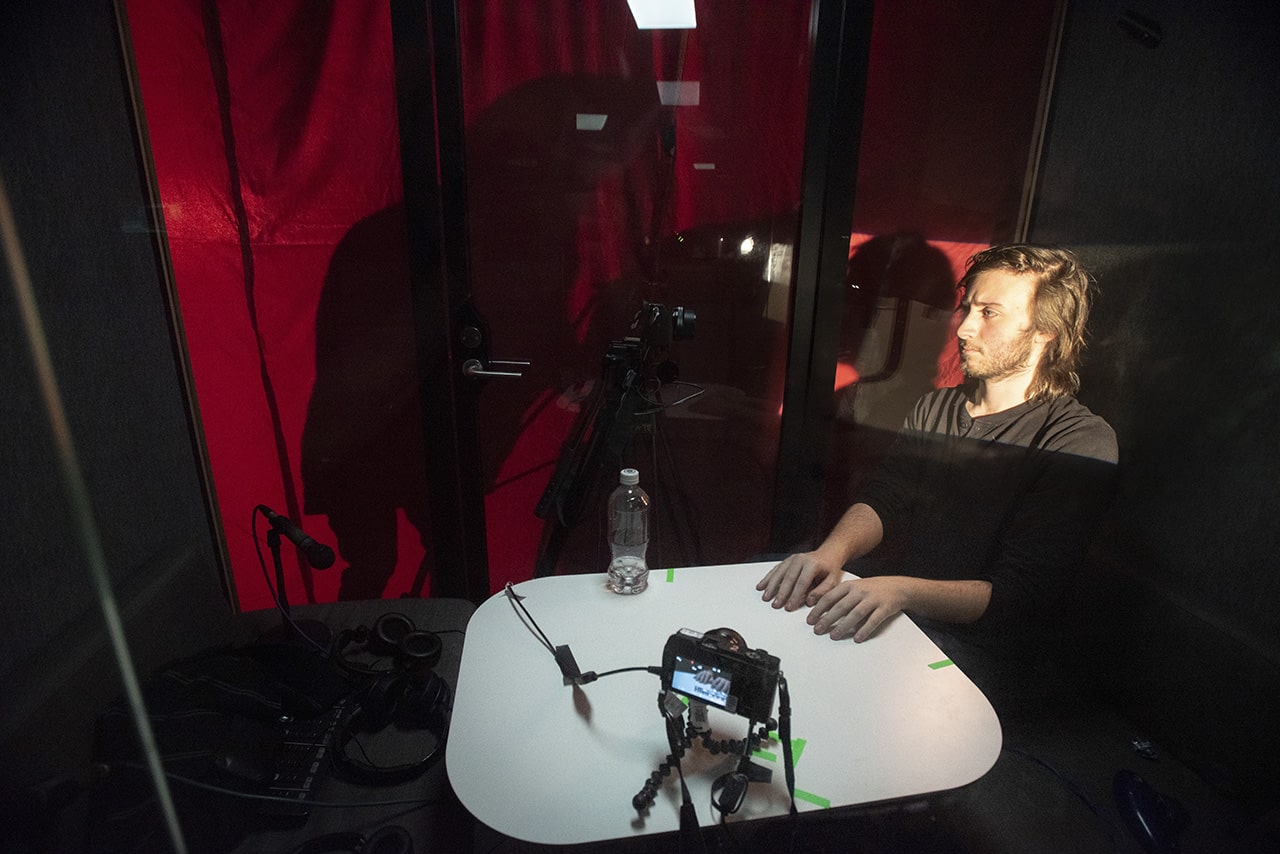 Padra Crisafulli performs "lonely (for public consumption)" by completing tasks assigned by the audience; those tasks are then displayed on screen throughout the space.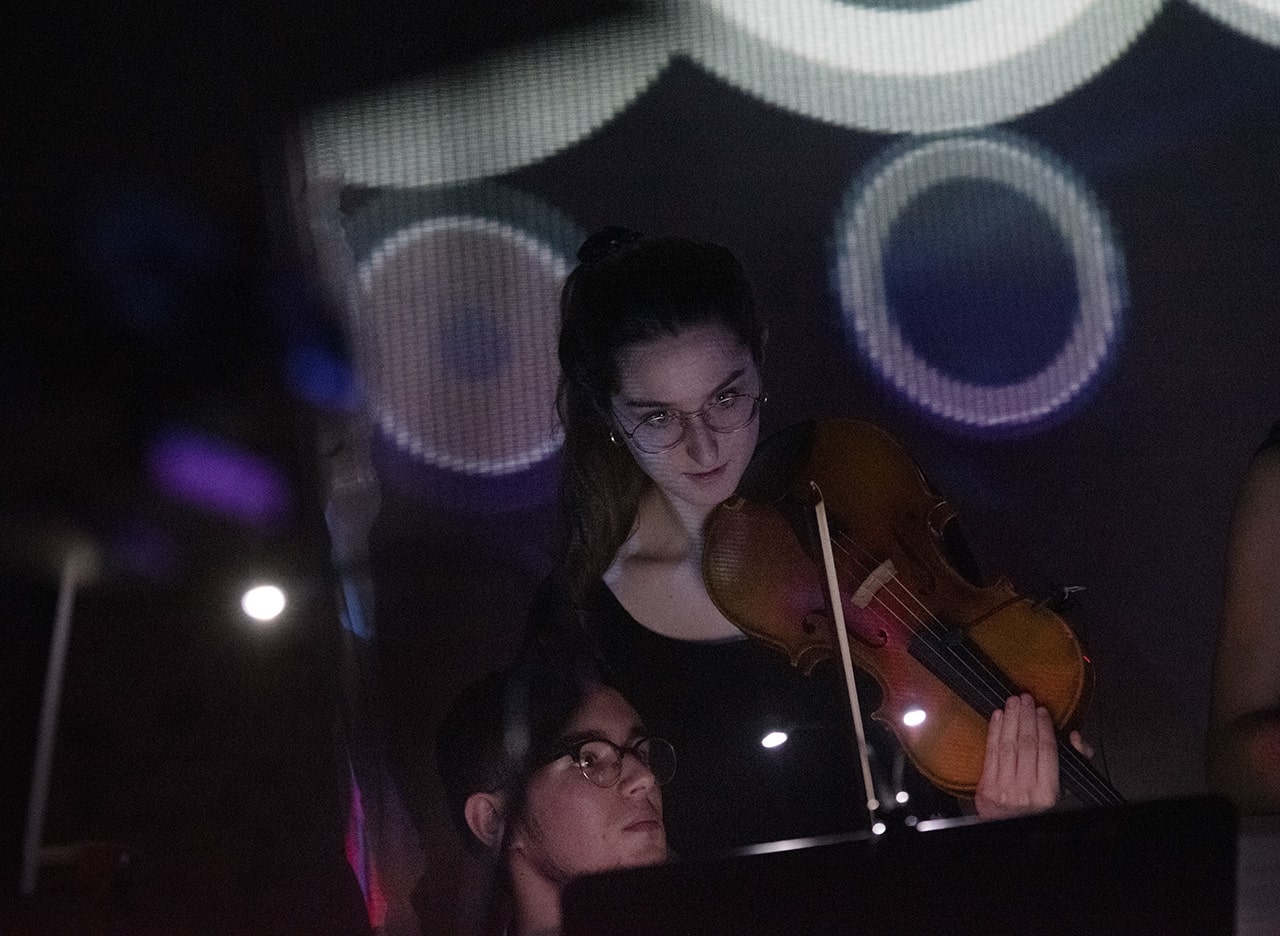 Musicians performs during the concert portion of the evening.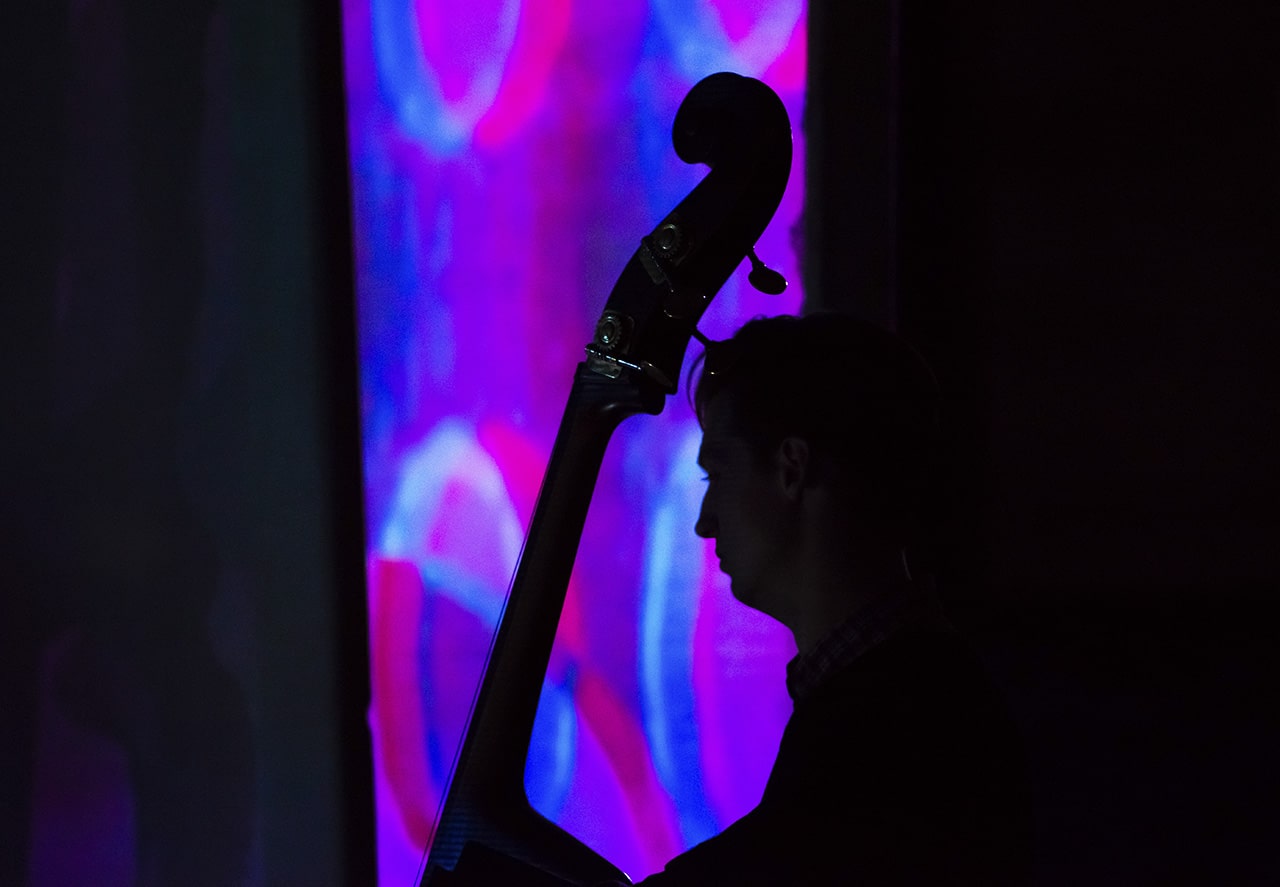 A musician performs during the concert portion of the evening.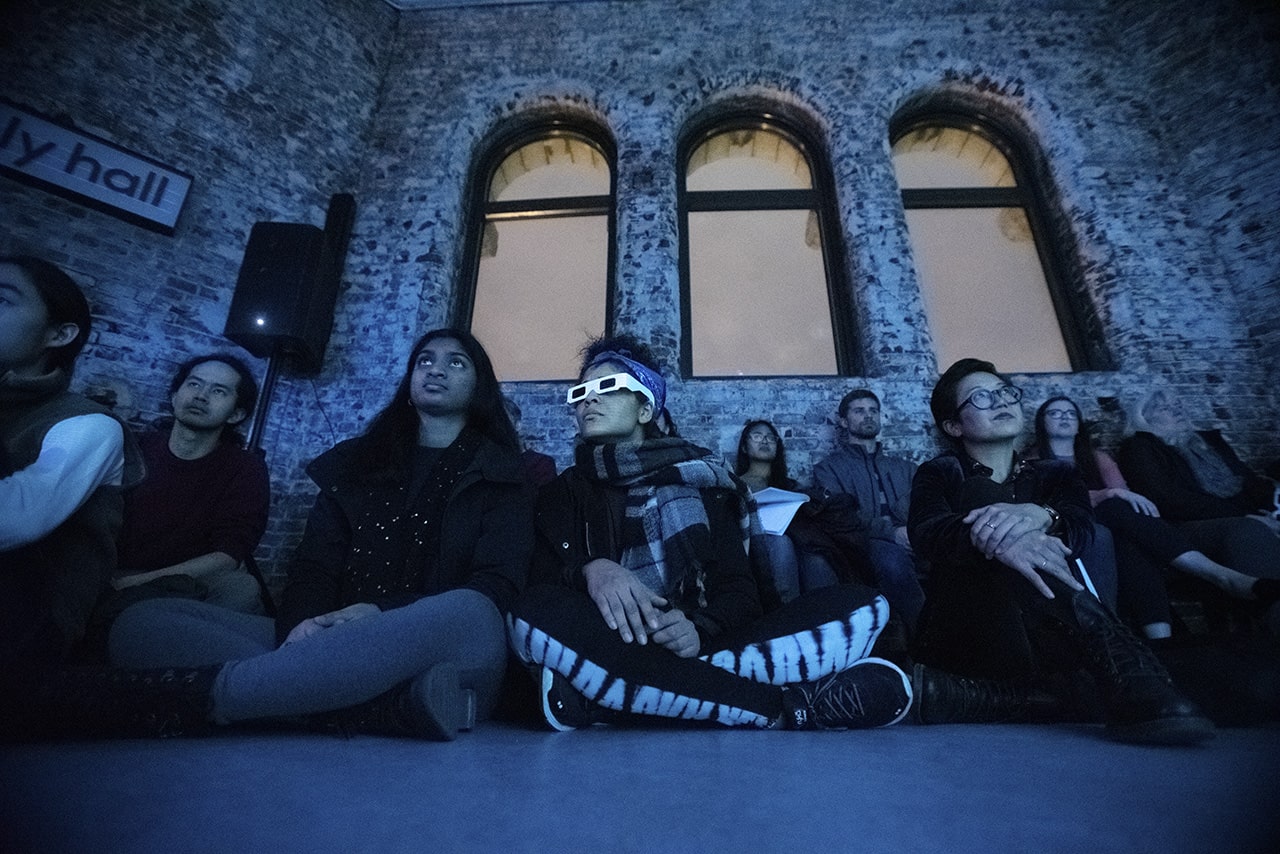 Annie Hui-Hsin Hsieh, Exploded Ensemble faculty, and the audience watch the concert and animations.