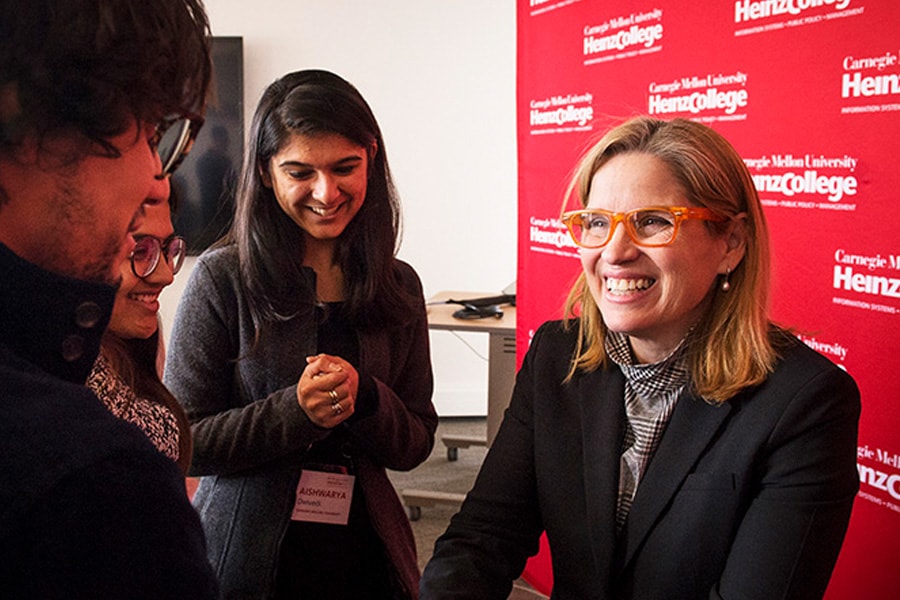 October 02, 2018
San Juan Mayor, Alumna Says Technology can Transform Communities
By Scott Barsotti sbarsotti(through)cmu.edu
Mayor of San Juan, Puerto Rico, and Carnegie Mellon University alumna Carmen Yulín Cruz, visited her alma mater earlier this year to discuss recent efforts in reviving the island of Puerto Rico after it was devastated by Hurricane Maria in September 2017.
In a Q and A, she discussed managing in a crisis, the importance of diversity in leadership and technology's ability to transform communities.
"You have to think about how digital technology interacts with each of these needs: transportation, health services, education, water, housing, waste disposal, communications, energy, security, food autonomy, community-driven economic development," Cruz said.
Read more on the Heinz College website.
Cruz graduated in 1986 from CMU's Heinz College of Information Systems and Public Policy with a master's degree in public policy and management. She has worked as a manager and director of human resources for various companies in the private sector, served as an at-large representative in the Puerto Rico House of Representatives, and was elected mayor of San Juan in November 2012.
Cruz has been recognized for her response to the humanitarian crisis, winning several awards, including the Martin Luther King Centre Humanitarian Leadership Award in 2018, the Antonio Villaraigosa Leadership Award in 2018, and the AIDS Healthcare Foundation Humanitarian Award in 2017. Cruz was named one of TIME Magazine's 100 Most Influential People in 2018; she was also nominated by People en Español as one of the 50 most Powerful Women in 2017, and TIME chose her as a candidate for its Person of the Year in 2017.