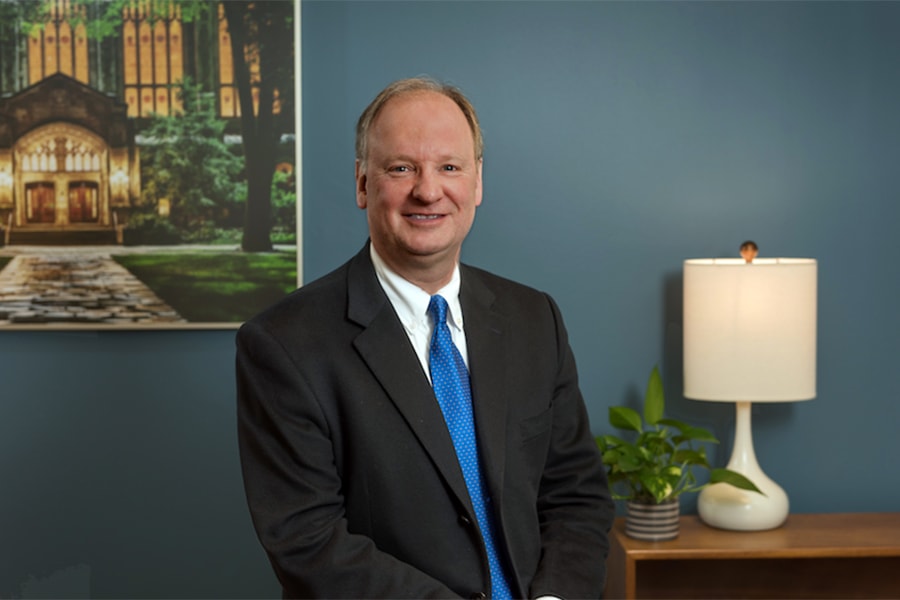 October 10, 2018
Daryl Weinert Appointed Chief of Staff
Media Inquiries
Jason Maderer
Marketing & Communications
Carnegie Mellon University President Farnam Jahanian has named Daryl Weinert chief of staff and vice president of strategic initiatives, effective Nov. 26. In his new role, Weinert will serve as a trusted, confidential adviser to the president, helping to implement the university's priorities and goals in close collaboration with senior university leadership and external stakeholders.
"I am delighted to welcome Daryl to the university leadership team," Jahanian said. "I have had the opportunity to observe first-hand his impressive track record of success, including his ability to foster cross-campus collaborations and improve complex operations to support the academic environment. I've known Daryl for nearly two decades and I am confident that he will bring the skills and expertise that will serve my office and the university well in the years to come."
Weinert previously served at the University of Michigan, where he has held several leadership roles over the past 19 years. Most recently, he was associate vice president for research and oversaw budget, finance, human resources and communications for Michigan's $1.5 billion research enterprise.
During his time at Michigan, Weinert founded the Business Engagement Center and served as its first executive director helping to solidify its reputation as a national leader in connecting academic researchers with innovative companies. He also provided strategic oversight of the Office of Research and Sponsored Projects (ORSP). At ORSP he strengthened operations and improved client service across the many facets of research administration.
As chief of staff, Weinert will facilitate, coordinate, and when appropriate, provide leadership for a broad set of university-wide initiatives, with a focus on those cutting across multiple administrative and academic units. As a key member of the executive management team, he will serve as a resource for the entire senior leadership team as they advance the goals of CMU's strategic plan. He also will oversee programmatic and budgetary matters in the Office of the President.
Jahanian made the appointment following extensive consultation with university leaders and trustees.
Cathy Light, who has been both chief of staff and secretary of the corporation since February 2017, will continue to serve as secretary of the corporation and adviser to the president. In this role, she will continue to work with the board chair on the board's governance, support the trustees in their responsibilities and oversee all presidential advisory boards.
"Cathy Light is an integral part of my leadership team and has tremendous institutional knowledge about CMU," Jahanian said. "As Carnegie Mellon continues to invest in building a world-class board engagement program, I am grateful to have her expertise to lead these efforts as secretary of the corporation and the university's primary liaison to our trustees."