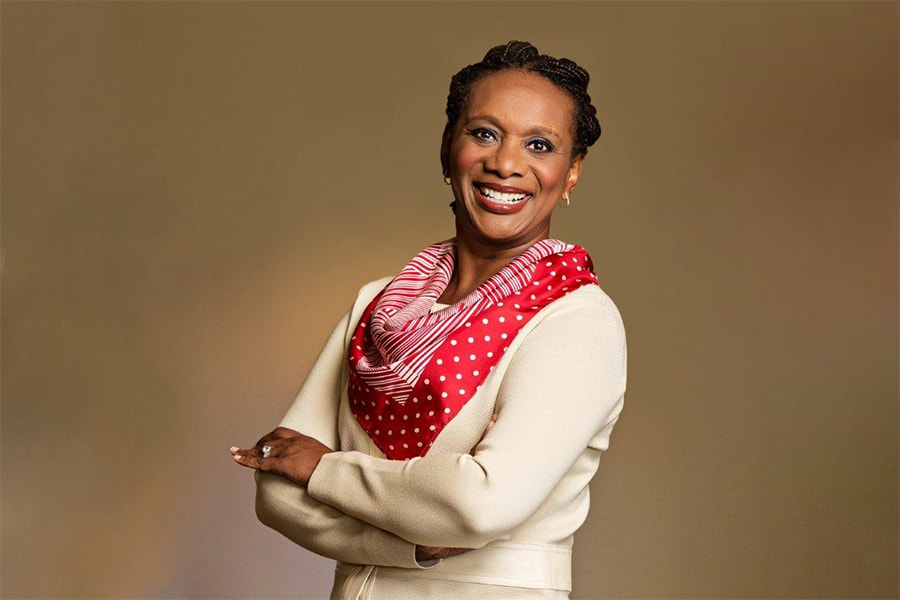 June 11, 2018
Alumna Learned To Lead Through Understanding Others
By Hannah Diorio-Toth hdiorio(through)andrew.cmu.edu
Media Inquiries
Candace Matthews is a firm believer that leadership skills should be taught throughout one's life.
Well-known in the business world as a transformational leader and innovator, Matthews is Amway regional president of the Americas and an alumna of Carnegie Mellon University's College of Engineering. Her glowing reputation is well deserved, with 30 years at top companies, including Amway, SoftSheen-Carson (L'Oréal), the Coca-Cola Company, Procter & Gamble and General Mills.
"I always say that leadership is an evolution. You don't have all of your leadership skills on day one, but you can start developing them very early on," said Matthews, who began her own leadership journey in high school as captain of the majorette squad.
A Foundation for Success
In 1977, Matthews enrolled at Carnegie Mellon to study metallurgical engineering. She had her sights set on going into the then-booming steel industry. But, during her time at CMU, the shape of the industry shifted dramatically, and most steel production moved overseas.
Matthews adapted her career plans by augmenting her engineering degree with an MBA. From there, she began to tackle the business world of marketing, product development, sales and other operational functions. She said her engineering foundation of technical knowledge and creativity helped propel her business career by giving her the tools to communicate at an elevated level with groups such as manufacturing and research and development.
"There are skills that you gain as an engineer that are applicable to whatever you do, particularly critical thinking, problem-solving and analytical skills," Matthews said. "These skills are amazingly powerful when you leave CMU, and those skills are applicable to whatever role [an engineer] may take."
In return, Matthews has given back to CMU. She served as a member of CMU's Board of Trustees, was a CMU Alumni Merit Award winner in 2003 and delivered CMU's Commencement address in 2004.
She continues to reach new milestones. She earned the Cosmetic Executive Women Achiever Award in 2007 and was cited as one of Advertising Age's "Women to Watch" in 2011. Matthews was named Black Enterprise Magazine's 2009 "Executive of the Year." and made the magazine's list of the "Most Powerful Women in Business" in 2017. That same year she joined the board of Bic, a public seat among the many nonprofit board seats she holds.
Lead Through Influence
Matthews encourages students and young professionals to create their own leadership journey by learning to focus on leading their own ideas.
"You have to learn how to listen, seek to understand, help others understand what you are trying to say and then influence. And influence is a very powerful part of leadership," Matthews said.
She encourages students to set goals to start building these skills while in school such as volunteering for presentations about their field of study or engaging in conversations about the importance of their research.
When entering the workforce, she advises young professionals to get involved in their organization, volunteer for team projects and be proactive in building a network. In the end, Matthews said it all comes down to connecting with others.
"You have to be willing to learn and grow from each and every person that you meet. And if you ever feel that you're finished, and you know it all about being a leader, then life stops. Because you are never done," she said.