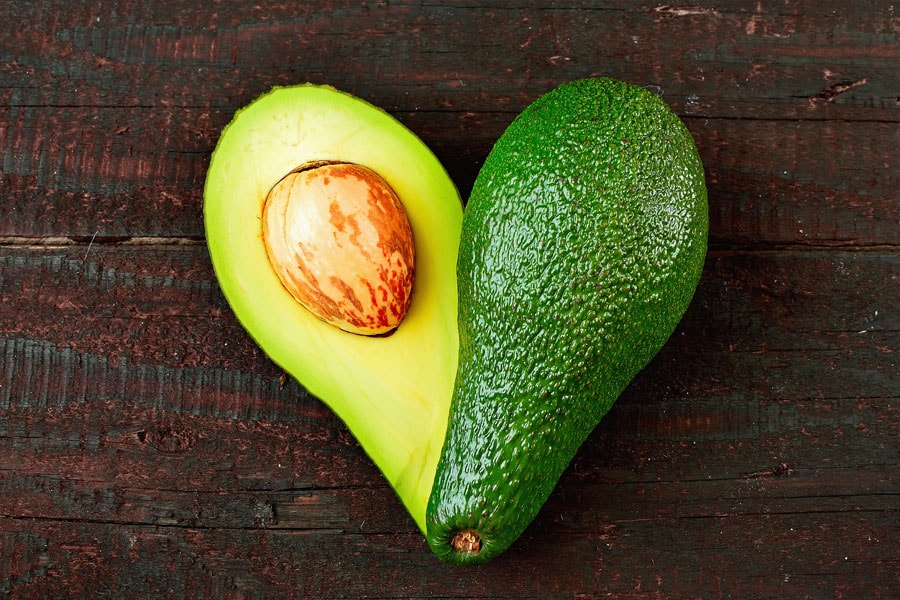 July 02, 2018
Avocados Staying Riper Longer Thanks to CMU Alumnus
James Rogers has figured out a way to keep the guacamole party going longer.

Rogers' company, Apeel Sciences, has been working to extend the shelf life of fruits and vegetables. The 2007 alumnus earned his degree from CMU in materials science and biomedical engineering, and has gone on to use polymer physics to create a miniscule edible barrier, trademarked as "Edipeel" and "Invisipeel." The protectant shields fruits and vegetables from harmful environmental effects, protects them while they are growing and extends their shelf life by up to five times.
The idea for the company Rogers founded in 2012 came to him while studying polymer solar panels for his Ph.D. in materials science at the University of California at Santa Barbara. As part of that work, he would regularly drive lab samples from Santa Barbara to Lawrence Berkeley Laboratory, more than 300 miles north. One of those drives came after hearing a presentation on world hunger.
"I am looking out the window at these lush green fields, and I thought how is it we have these magical seeds that propagate and yet we have people on this planet going hungry? I found that we weren't having trouble producing the food we needed, we were having trouble storing it after it was produced," he said.
The enemies of fresh fruit and vegetables are loss of water, oxidation and attacks by bacteria and fungi, which the food industry combats with everything from refrigeration during shipment to waxing the surface of apples.
Made entirely from unused plant materials, the protectant is natural, clear, tasteless and odorless. The FDA-approved barriers have been tested with several organic farmers in California, and Rogers said "the company is now negotiating service agreements with several of the world's largest produce exporters," and has just begun sales of its products.
"I would certainly be at a different place in my life if I didn't go to Carnegie Mellon." — James Rogers
Apeel avocados supplied by Del Rey Avocado and Eco Farms began rolling out at Costco and Harps Food Stores in the U.S. Midwest in June, marking the company's first supplier and retail partnerships.
Avocados are just the beginning of Apeel's mission to fight food waste and bring fresher, better quality fruits and vegetables to more people everywhere.
The firm has received $40 million in startup funding, and the Bill and Melinda Gates Foundation is among its backers. With a $1.5 million grant from the Gates Foundation, Rogers and his team have been working with the cassava root, a vegetable that is a staple in the diet of millions of people in the developing world. Unfortunately, cassava only has a shelf life of about 48 hours, which makes the storing and transporting of cassava difficult.
The World Economic Forum recently recognized the company and named Apeel a 2018 World Economic Forum Technology Pioneer. Launched in 2000, the Technology Pioneer award recognizes entrepreneurs who contribute diverse solutions to the world's most pressing challenges. Past Technology Pioneers include Google, Airbnb, Kickstarter, Palantir Technologies, Twitter and Wikimedia. In 2018, Apeel joins a cohort of 61 trailblazing companies offering solutions in the fields of information technology, renewable energy, the environment, biotechnology and health.
The roots of Apeel can be traced back to Rogers time at CMU.
"Carnegie Mellon provided me with a broad exposure to a diversity of problems and a fundamental understanding of the underlying concepts of materials science," Rogers said. "When I got to graduate school, I discovered this problem of produce preservation, but I already had the vocabulary and core understanding that was developed during my undergraduate studies. I would certainly be at a different place in my life if I didn't go to Carnegie Mellon."
At CMU, Rogers, earned his dual degree while co-captaining CMU's undefeated 2006 football team.
"It was a grind, but I learned all the core concepts that got us to where we are today," said the standout linebacker for the Tartans.
Being a part of CMU's football team was a key factor for Rogers.
"Football created the structure I needed to be successful, because it was wake up, go to classes, go to football practice, go do homework and rinse and repeat. Even though it was an intense time commitment, the structure it provided was incredibly valuable," he said.