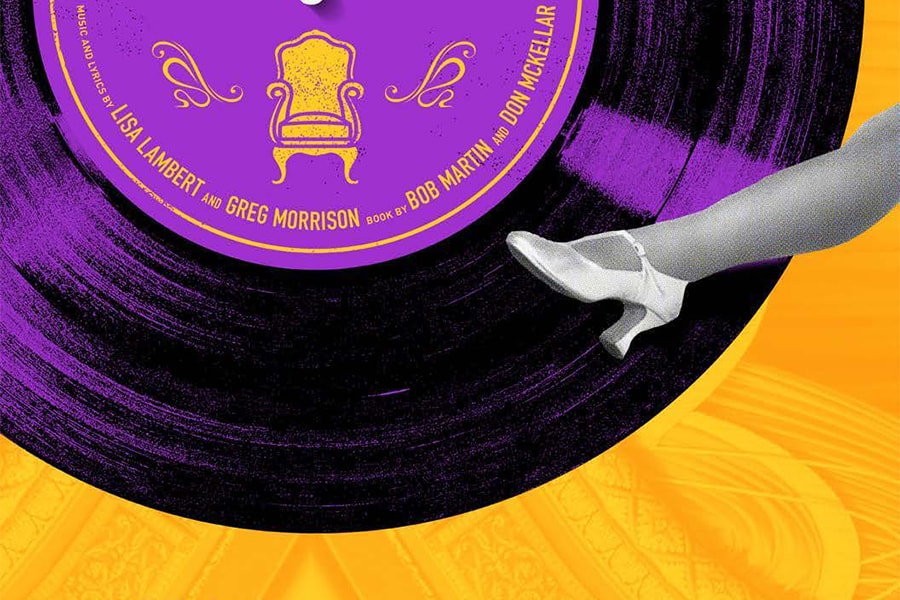 January 11, 2018
Spring Drama Season Opens with "The Drowsy Chaperone"
By Erin Keane Scott ekscott(through)andrew.cmu.edu
Media Inquiries
On stage this spring at Carnegie Mellon University's School of Drama will be a mix of farce and dark political satire, providing humor and food for thought to Pittsburgh audiences.
"From political intrigue and drama at its most tempestuous, to the joy and delight of a musical fantasia, this spring the School of Drama showcases why it is one of our country's leading conservatories," said Peter Cooke, head of the school.
"The Drowsy Chaperone" will shake theatergoers out of the winter blues with its hysterical musical-within-a-comedy structure that harkens back to productions by Cole Porter or the Gershwins. Directed and choreographed by Tony Award-nominee Marcia Milgrom Dodge, the musical will be a spectacle that should not be missed. The show runs from Feb. 22 to March 3 in the Philip Chosky Theater. Tickets to the School of Drama musicals typically sell out, so be sure to purchase yours soon.
Tony Kushner's eerily relevant play, "A Bright Room Called Day," will conclude the mainstage season in the Philip Chosky Theater. Director Jed Allen Harris will bring to life the story of women and men who are trying to hold together a world that is tearing apart in 1932, during the rise of the Weimar republic. In this play, the demons of the past are the prophets of the future. "A Bright Room Called Day" runs from April 12-14, and from April 24-28.
Bertolt Brecht's satirical play about the rise of a tyrant, "The Resistible Rise of Arturo Ui," will play at CMU's warehouse space in Point Breeze, Studio 201 (201 N. Braddock Ave.). Under the direction of graduating John Wells Directing Fellow Stephen Eckert, this production will include puppetry, cabaret and comedy to explore the rise of nationalism and the influence of charismatic men on today's global politics. The play will run from April 25-28.
The spring studio productions comprise existing and original works. John Wells Directing Fellow Philip Gates will lead a production of Euripides' "Alkestis," translated by Anne Carson, that runs Feb. 21-23, in the John Wells Video Studio. Concurrently in the Helen Wayne Rauh Studio Theater, Jack Dentinger will direct a performance that tackles the culture of toxic masculinity in "Smitten."
Another new piece, penned and directed by Burke Louis will follow a young medical marijuana farmer in California, as he treks across the state on a mission to destigmatize his crops. "I'm Sure I'll Figure It Out" will run from March 21-23 in the Helen Wayne Rauh Studio Theater.
From April 25-27, the final studio production of the season will be "Stumpy Legs Too Short" by Katja Brunner. The piece, directed by Bronwyn Donohue, finds a young woman trying to make sense of the sexual abuse she experienced as a child.
Additionally, the School of Drama will screen an original film by Grace McCarthy about the appropriation of Native American culture called "Teaching Yourself How to Die Fast." The screening date will be announced.
Learn more about these pieces and to purchase tickets.