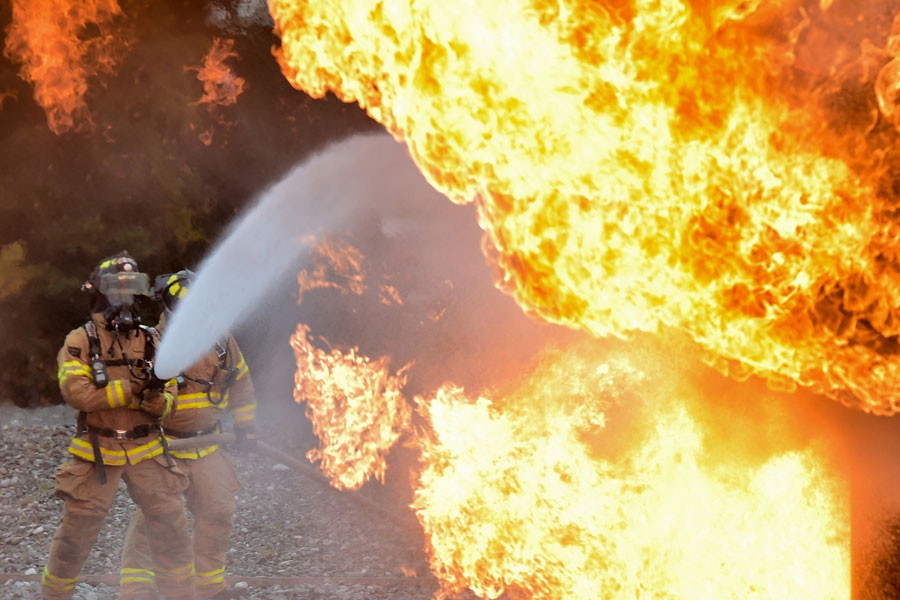 December 06, 2018
Company With CMU Roots Turns Smart Devices into Smoke Detectors
By Douglas McIntyre
Media Inquiries
Carnegie Mellon University alumnus Steve Davis was on a camping trip with his son when a fire broke out in his home. His wife and two youngest children got out safely, but the family was out of the house for nine months while the damage was repaired.
Following that incident, Davis, who graduated from the Tepper School of Business in 1989, considered ways to improve fire safety. From 2009-2013, smoke alarms did not sound in 47 percent of home fires reported to U.S. fire departments.
"Materials that people design, decorate and build with go up in flames a lot faster than they did 30 to 40 years ago," Davis said. "The time to get out has decreased significantly."

Earlier this year, Davis launched Smoke Detective, a platform technology that enables cameras to detect smoke particles in the air. The company is working with manufacturers of camera-enabled smart devices - such as security systems and baby monitors - to implement a software solution that augments traditional home smoke alarms.

Davis' career is in institutional real estate. After graduation, he worked for several years at Westinghouse Credit before leaving to work for himself - a career shift that enables him to devote time to develop Smoke Detective.
"I was very interested in entrepreneurship and always have been," Davis said. "CMU was integral in spurring and furthering my interest in entrepreneurship."
He retains a relationship with L. Frank Demmler, an adjunct professor of entrepreneurship, with whom Davis took every class he could to learn how to start and run a business.

Smoke Detective was born five years ago, when Davis met Gustavo Rohde, an associate professor of electrical and computer engineering at CMU at the time. Davis explained his idea to use smartphone cameras as smoke detectors. Rohde, now Smoke Detective's chief technical officer, brought on Carnegie Mellon biological sciences professor Frederick Lanni, and the team began working on an iPhone app.

"We think we can make a real, lasting impact on fire safety," Davis said. "To have a software solution that solves what has historically been a hardware problem is going to be beneficial to the market. It will be less expensive, easier to monitor, and - based on our testing - is quicker than traditional smoke monitoring systems."

The company offers the app for free, and plans to license the technology to security companies and other smart home technology producers.
"Our dream is to have the platform technology so that anybody who has a device with a camera and a chip in it will use our software to enable that device to become a monitor for smoke," Davis said.

Smoke Detective will participate as a 2019 Innovation Awards Honoree in the Smart Homes session of CES, an annual conference on technological innovations produced by the Consumer Technology Association. Davis sees the progress of the Internet of Things and smart devices as a natural growth opportunity for Smoke Detective.
"There are countless devices that people are rolling out that have cameras," he said. He hopes to outfit every home security system, connected appliance and smartphone with their technology.

"The team really feels strongly that we can do good and do well," Davis said. "We can hopefully make the world a little bit safer."