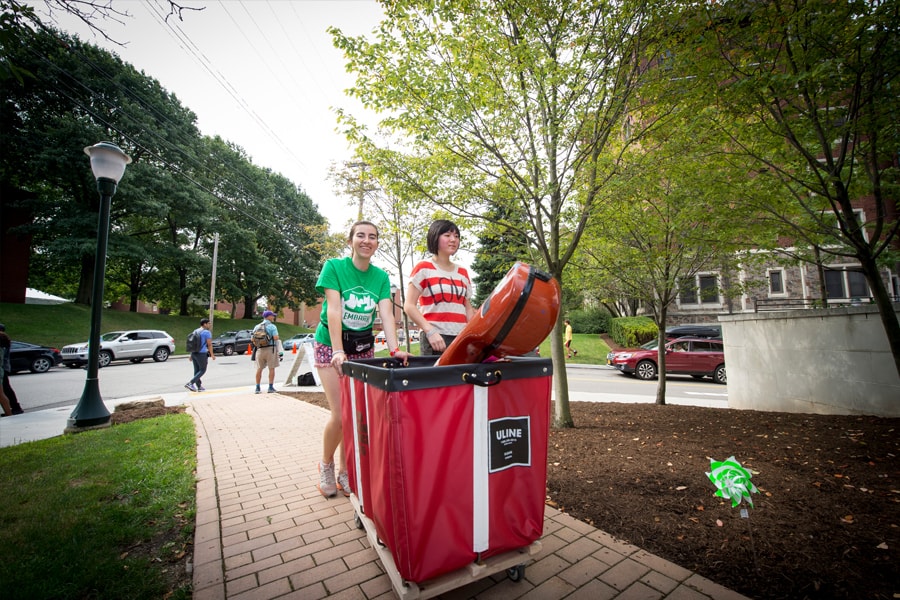 August 14, 2018
Traffic Advisory: Three Streets To Close for CMU Move-In Day
Media Inquiries
Abby Simmons
Marketing & Communications
Julie Mattera
Marketing & Communications
Three Oakland streets adjacent to Carnegie Mellon University will be closed to through traffic from 6 a.m. to 4 p.m. on Saturday, Aug. 18, as first-year students move into their residence halls for orientation. CMU's weeklong orientation program aims to help incoming students learn about each other, campus life and the local community.
Affected areas are:
5100 block of Margaret Morrison Street, between Forbes Avenue and Tech Street;
100 block of Tech Street, between Margaret Morrison Street and Schenley Drive; and
1000 block of Morewood Avenue between Fifth and Forbes avenues.
In addition to those areas, the 4700 block of Fifth Avenue is expected to be very congested. It is recommended that motorists avoid this area if possible.
Learn about orientation.