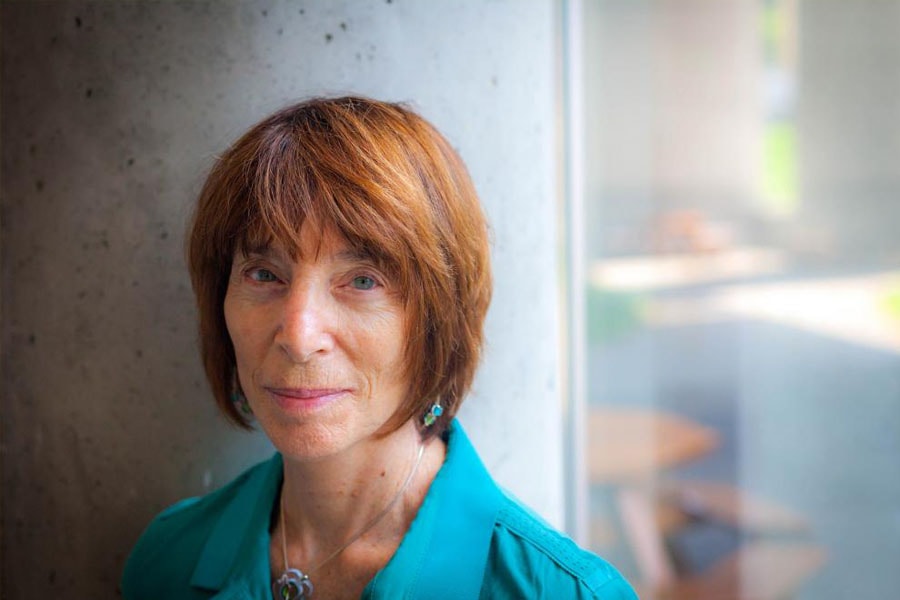 April 18, 2018
Sara Kiesler Elected to American Academy of Arts and Sciences
By Byron Spice bspice(through)cs.cmu.edu
Media Inquiries
Byron Spice
School of Computer Science
Sara Kiesler, the Hillman Chair Emerita of Computer Science and Human-Computer Interaction at the Human-Computer Interaction Institute, has been elected to the American Academy of Arts and Sciences, joining the world's most accomplished scholars, scientists, writers, artists and civic leaders.
Kiesler has served as a program manager at the National Science Foundation, Social and Economic Sciences Division, Social, Behavioral, and Economic Sciences Directorate since 2016.
Her research has revolutionized the field of human-computer interaction (HCI). She has focused on many of computing's most significant social impacts, including open communication, information sharing and distributed collaboration. She also has brought concepts from social psychology and HCI to robotics, helping to create the new interdisciplinary field of human-robot interaction.
She joins 212 other notables in the American Academy's Class of 2018, including former President Barack Obama, journalist and social commentator Ta-Nehisi Coates, actor Tom Hanks, Supreme Court Justice Sonia Sotomayor and computational linguist Julia Hirschberg. Twenty-two faculty members of Carnegie Mellon University, including 11 from the School of Computer Science, have previously been elected to the 238-year-old Academy.
A full list of the Class of 2018 is available online. They will be inducted during a ceremony this October in Cambridge, Mass.
"This class of 2018 is a testament to the Academy's ability to both uphold our 238-year commitment to honor exceptional individuals and to recognize new expertise," said Nancy C. Andrews, chair of the Board of the American Academy. "John Adams, James Bowdoin, and other founders did not imagine climatology, econometrics, gene regulation, nanostructures, or Netflix. They did, however, have a vision that the Academy would be dedicated to new knowledge - and these new members help us achieve that goal."
Kiesler's previous awards include the Lifetime Achievement Award from the Association for Computing Machinery (ACM) Special Interest Group in Computer-Human Interaction's (SIGCHI), the International Communication Association Williams Prize, and the Joseph E. McGrath Award for Lifetime Achievement in the Study of Groups from the Interdisciplinary Network for Group Research (INGRoup).
The American Academy is one of the country's oldest learned societies and independent policy research centers, convening leaders from the academic, business, and government sectors to respond to the challenges facing the nation and the world.