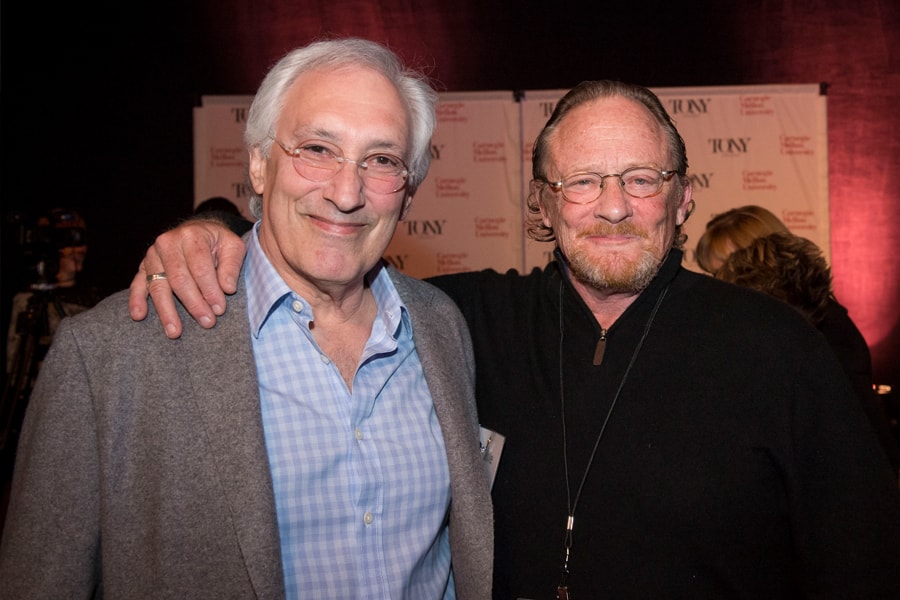 April 02, 2018
Steven Bochco, Carnegie Mellon University School of Drama Alumnus, Dies at 74
Hollywood great changed the face of television with groundbreaking hits
By Pam Wigley pwigley(through)andrew.cmu.edu
Media Inquiries
Steven Bochco, a 1966 graduate of Carnegie Mellon University's School of Drama, died Sunday, April 1, after a valiant fight with leukemia. He was 74.
Generations of fans were glued to their TV sets to watch Bochco's television hits such as "Hill Street Blues," "NYPD Blue" and "L.A. Law." He also created "Doogie Howser, M.D.," which made its leading man, Neil Patrick Harris, a star.
Bochco was one of the first series creators to use ensemble casts and earned 10 prime time Emmy Awards for his work. When "Hill Street Blues" debuted it offered a realistic look at the lives of the police officers and support staff working at the fictitious Hill Street station (some believed it was set in Chicago). It was credited with changing the face of television.
"Steven's work made a dramatic impact across the entertainment industry," said Dan J. Martin, dean of CMU's College of Fine Arts. "His writing focused on dramatic realism, something that the industry hadn't seen on the small screen at the time 'Hill Street Blues' premiered in 1981. He truly led the way for a new genre of innovative television."
In "Blues," Bochco used innovations like hand-held cameras, an ensemble cast and multi-episode story lines. He also mixed comedy and drama, adding some levity to topics that hadn't been seen on TV before, like murder, rape and police corruption. He continued his successful format in series that followed, like "NYPD Blue" and "L.A. Law."
"Steven will be greatly missed in our community and the arts and entertainment industry at large," said Peter Cooke, head of CMU's School of Drama. "He was extremely generous with his time for our students and an enthusiastic donor to the school, where he supported a drama scholarship fund. He was a visionary and willingly shared his expertise with us all."
Carnegie Mellon awarded Bochco an Alumni Achievement/Merit award in 1986, and he was the keynote speaker at CMU's Commencement in 1996.
Fellow School of Drama alumnus and Bochco friend Charlie Haid, who was cast as Officer Andy Renko in "Blues," remembered Bochco this morning.
"Steven had a profound influence on my life, both personal and professional," Haid said. "We created magic and madness together, laughed and cried, fought and forgave, for more than 50 years. I'm but one of an amazing family that grew up together with Steven and mourn the loss of our pal."
The Hollywood Reporter, The New York Times and news outlets across the nation paid tribute to Bochco.