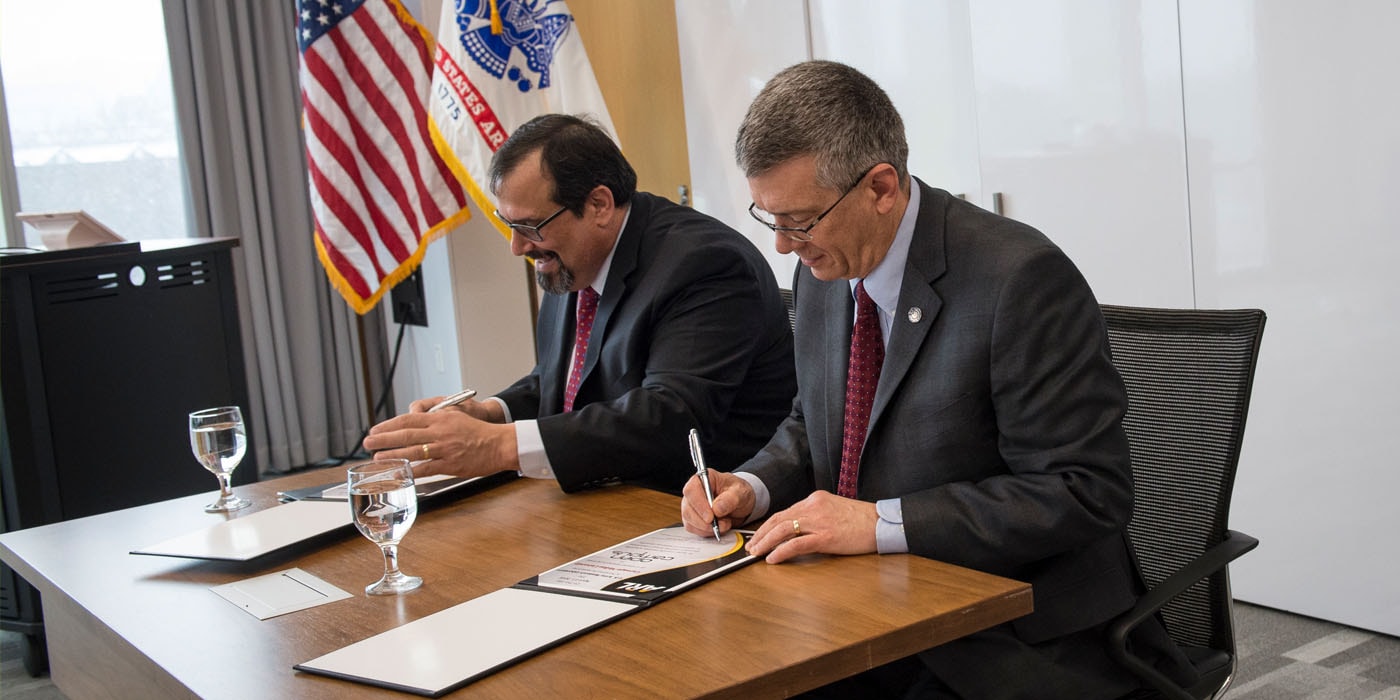 April 20, 2018
Carnegie Mellon Joins Army Research Laboratory's Open Campus Initiative
Carnegie Mellon University has signed a collaborative research agreement with the Army Research Laboratory to be part of its Open Campus Research Initiative, which aims to accelerate transformational, game-changing research to make soldiers safer, stronger and more effective.
The Army Research Laboratory's (ARL) Open Campus Initiative is a collaborative research endeavor, with the goal of building a science and technology ecosystem that will encourage groundbreaking advances in basic and applied research that will help to enhance the country's national security.
Through the Open Campus framework, Army scientists and engineers will work side-by-side with visiting CMU scientists in ARL's facilities and as visiting researchers at collaborators' institutions. The effort will address homeland and national security issues by providing soldiers with the most cutting-edge equipment and technology to ensure their safety and increase their effectiveness.
The initial work targeted under this agreement between CMU and ARL will focus on advancing the science of manufacturing at the nexus of advanced algorithms, robotics and additive manufacturing. CMU researchers will have access to army problems, challenges and real-world operational data, as well as to ARL equipment, infrastructure and facilities. Future collaborations are being planned around digital engineering, machine learning, autonomy and artificial intelligence.
James H. Garrett, Jr., dean of the College of Engineering, and Philip Perconti, director of the U.S. Army Research Laboratory, hosted a ceremony April 17 at Carnegie Mellon's Pittsburgh campus to officially commemorate the start of the new relationship and the research it will accelerate to benefit the Army.
"ARL's Open Campus is transforming the national security research culture by bringing together researchers from varying backgrounds and providing a framework for collaboration," Garrett said. "The initiative will have a profound positive impact by accelerating the pace of innovation to provide increased capabilities for national security and defense."