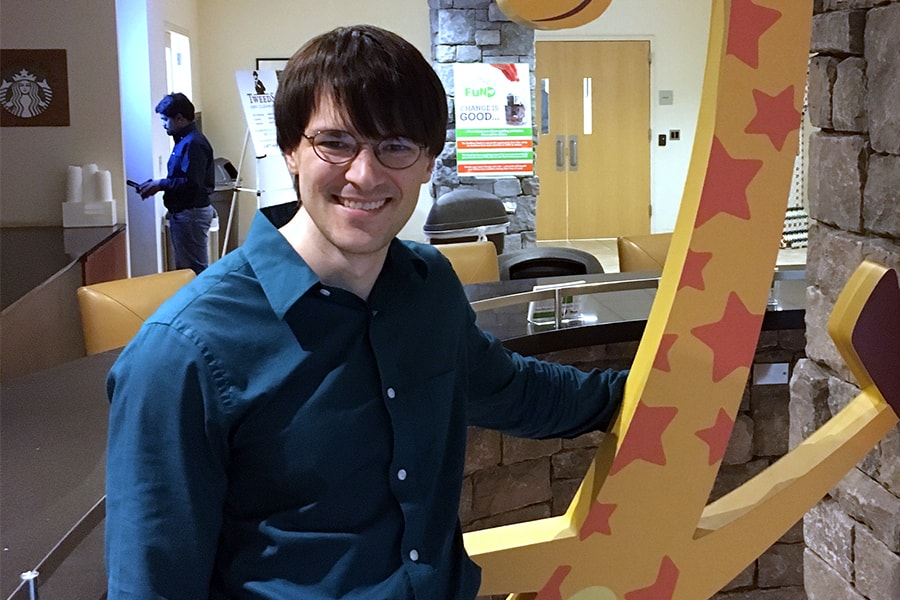 September 12, 2017
Toys "R" Lertola's Career
As a student at Carnegie Mellon University's Tepper School of Business, Ben Lertola dreamed of starting a video game company. His dream changed during an entrepreneurship class, when he found a new love — big data.
"Vast stores of information ripe for analysis are more likely to be found in existing companies than in new ventures," said Lertola, who earned his undergraduate degree in business administration in 2009 and his MBA in 2011. "I realized I didn't want to raise capital and start from the ground up. I just wanted to work in data and solve problems all day."
After graduation, he accepted a position with Toys "R" Us, where he had plenty of big data to play with.
He is now the director of analytics at the company, the world's leading dedicated toy and baby products retailer whose merchandise is sold in more than 1,800 stores worldwide and on e-commerce sites.
Lertola's team of nearly a dozen analysts solves problems from customer relationship management to buying-trends predictions to warehousing.
A recent initiative for his team was to optimize the shipping of millions of toys moving every year through the company's distribution centers.
"If you push too many toys to one center, it may bog down shipping to customers, but if you totally even the distribution, then you risk shipping from an unreasonable distance," Lertola said.
To solve the problem, his team built a matrix of the company's shipping locations against the fulfillment centers, which enabled them to find the most time- and cost-effective way to allocate products in the coming year. Then, they used that analysis to build algorithms that continue to benefit the company.
Lertola's team is involved in finding the ideal mix in satisfying online shoppers without cannibalizing the bricks-and-mortar stores.
"It's all about personalizing our contact and content for customers," he said, "making sure we're serving them when, where and how they are looking to purchase."
"It is gratifying to learn of the success Ben is having in applying the data analysis and management skills that he learned as a student at Tepper," said Dennis Epple, who Lertola said was one of his favorite professors. "Successful data analysis is much more than choosing a method and pushing the button. Our students develop the judgment and sophistication required for marshalling the evidence to make enlightened managerial decisions," Epple said.