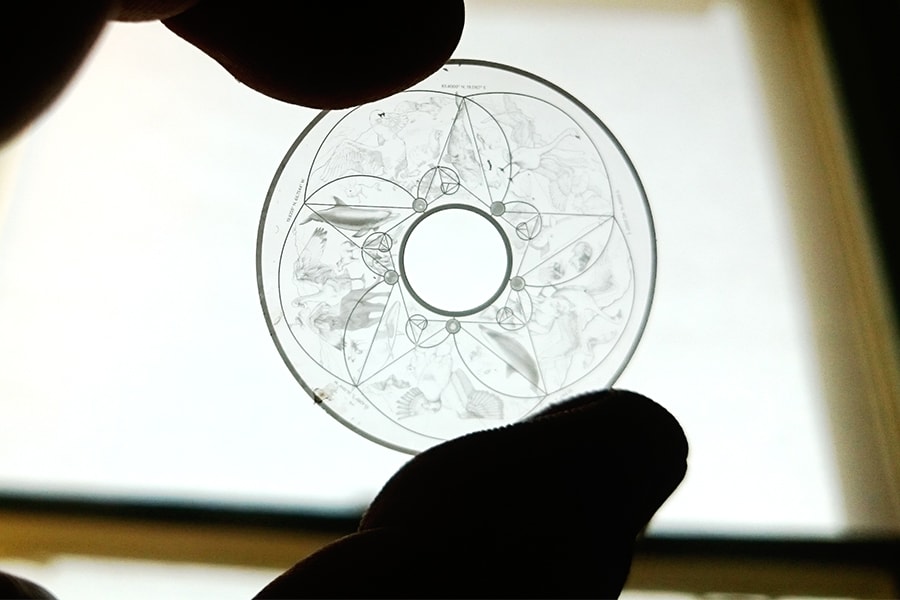 September 26, 2017
MoonArk To Be Unveiled at Thrival Festival
By Joe Lyons jwlyons(through)cmu.edu
Media Inquiries
After nine years and the work of over 300 people, the MoonArk will be unveiled at the Thrival Innovation & Music Festival on Thursday, Sept. 28. It will then be on display in multiple venues before it heads to the moon in 2019.
The MoonArk is a massive collaborative and integrated project intended to spark wonderment for future humans through poetically entangled visual narratives of the arts, humanities, sciences and technologies.

Comprised of four independent chambers and weighing a combined total of about 8 ounces, it contains hundreds of images, poems, music, nano-objects, mechanisms and earthly samples intertwined through complex narratives that blur the boundaries between worlds seen and unseen. It is designed to direct attention from the Earth outward, into the cosmos and beyond and reflects back to Earth as an endless dialogue that speaks to humanity's context within the universe.

Fabrication of the MoonArk has instigated original innovation and invention of digital fabrication techniques, ultra-high resolution imaging and many innovations in material science, technology and the arts. It has also engaged colleagues across the world. The project involves 18 universities and organizations, 60 team members and more than 250 contributing artists, designers, educators, scientists, choreographers, poets, writers and musicians.

"After nine years, it's fully realized and ready to go," said Mark Baskinger, associate professor in the School of Design and project director for the MoonArk. "This is truly a testament to human endeavor, persistence and faith."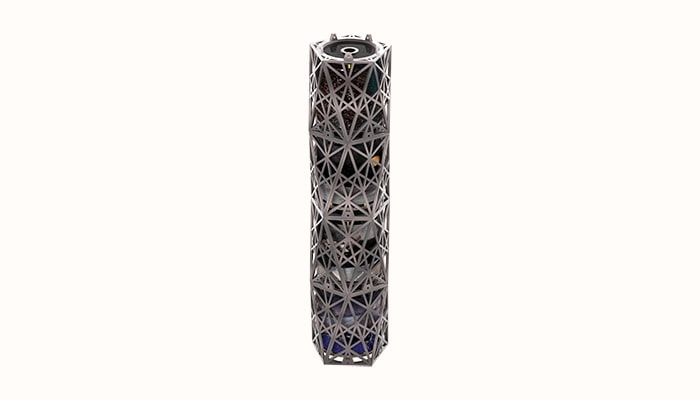 The MoonArk is a highly collaborative and massively integrated project headed to the Moon intended to spark wonderment for future humans through poetically entangled visual narratives of the arts, humanities, sciences, and technologies.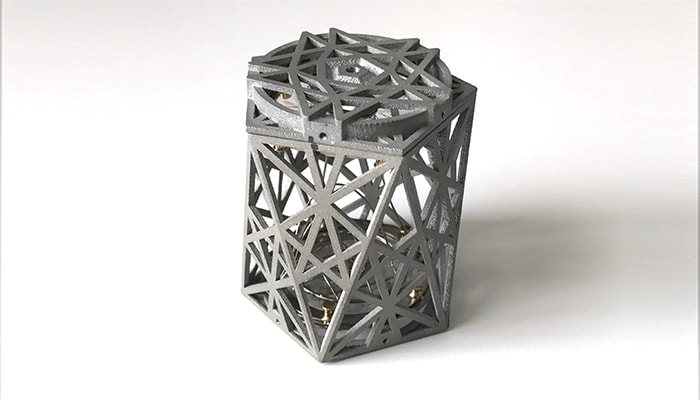 The MoonArk is four chambers, aluminum exoskeletons each about two inches in diameter and two inches tall; stacked together, they form a cylinder.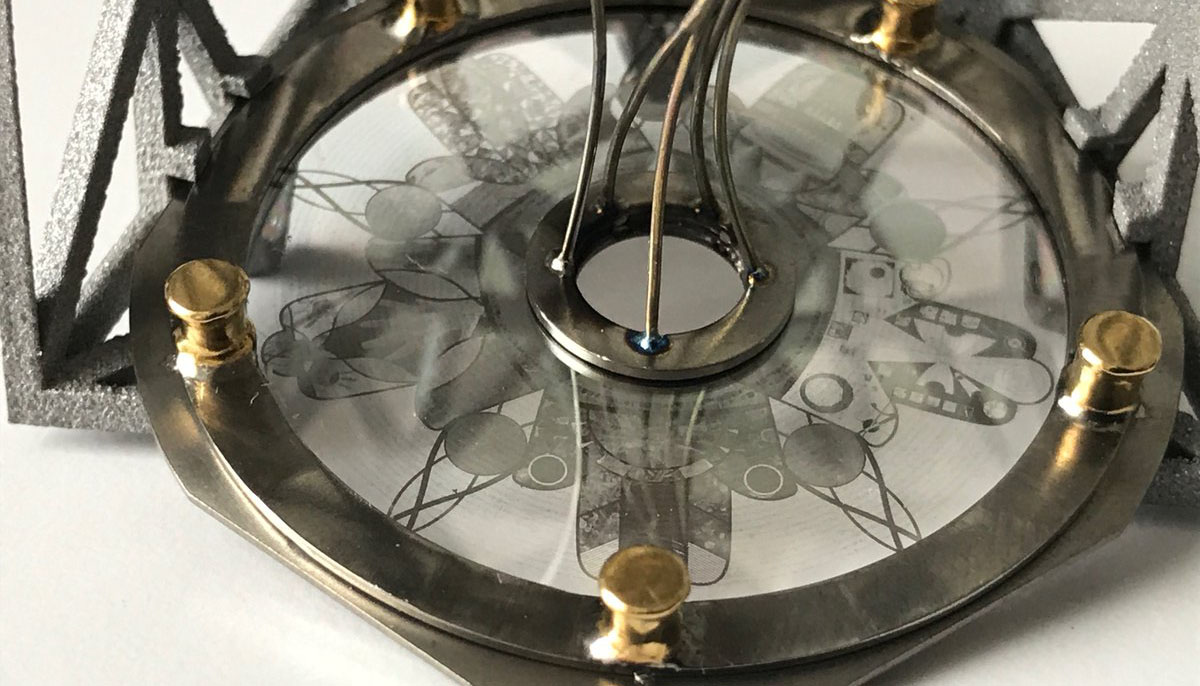 Moon Museum disk assembly w/100s of images of nano art sitting above 8,700 sketches collected through http://moondrawings.org.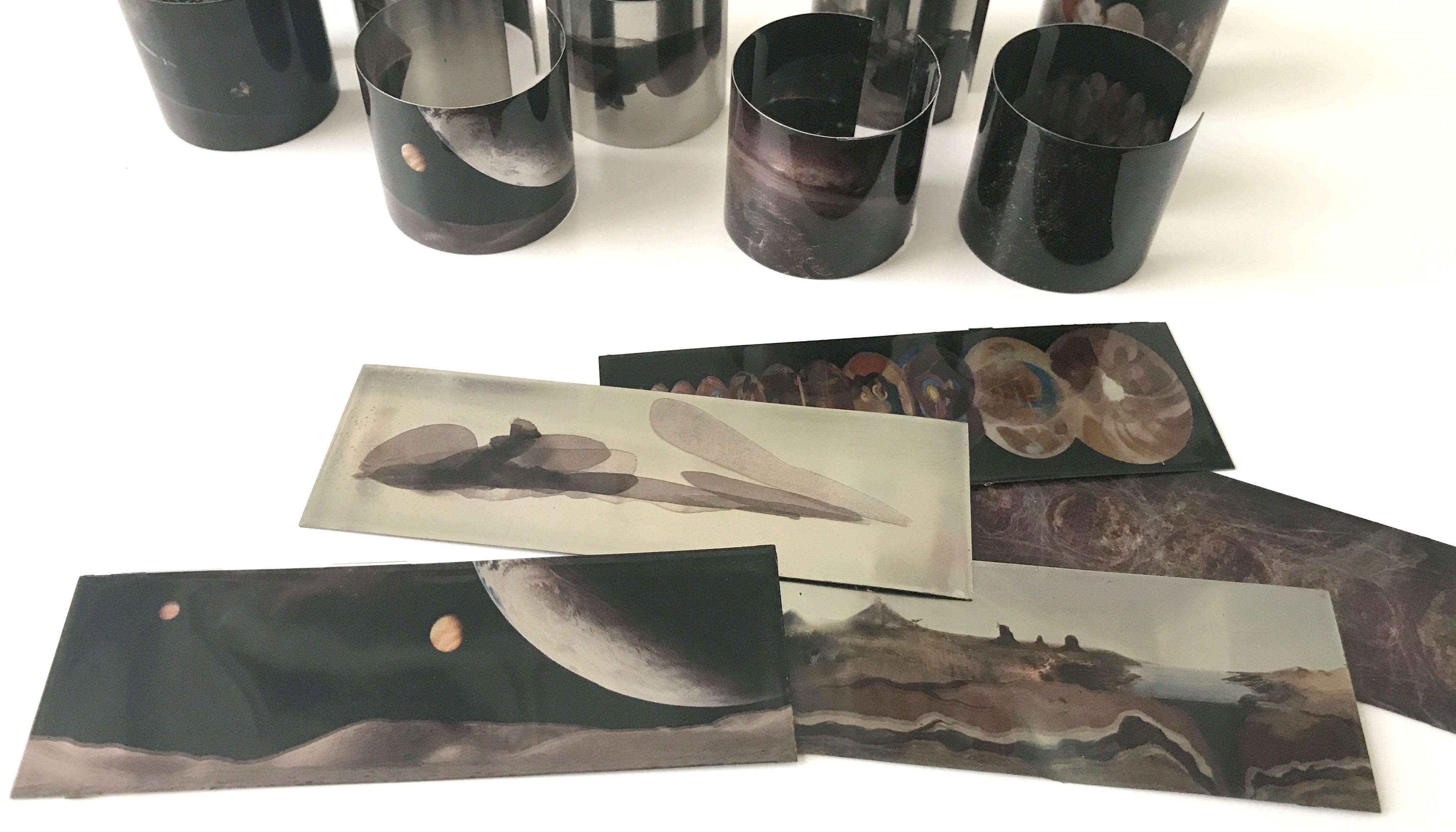 Murals were laser eteched onto metal and will be rolled inside each chamber.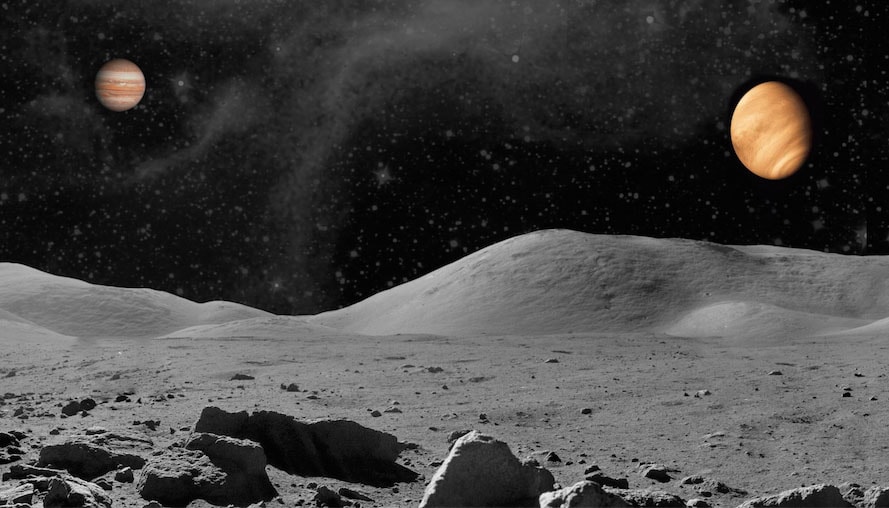 A closeup of one of the murals, created by Dylan Vitone, showsa
 composite view from the colorless lunar surface to evoke a sense of tranquility, fragility and curiosity.
Twin versions of the MoonArk have been created for this project: one will journey to the moon and a duplicate will remain on Earth. The Thrival Festival marks the first time the MoonArk remaining on Earth will be on public display. The moon-bound MoonArk can be viewed in the Carnegie Museum of Natural History's Wertz Gallery for one year before it gets prepped for launch.

"The importance of displaying the MoonArk before the launch can't be expressed enough — our time with it here is only a minute fraction of the time it will likely spend on the moon waiting for someone to discover it," Baskinger said.

"How we view and understand the MoonArk will depend greatly on the context we encounter it. My hope is that the MoonArk raises conversation about humanity expanding outward into space, our attempts to communicate forward and the traces we leave behind. There is no model for doing this, so everything is an experiment, a proposition, a first."
The MoonArk unveiling is part of the Thrival Innovation Marquee, an event hosted by the Carnegie Museum of Art that recognizes the city of Pittsburgh's role within the Fourth Industrial Revolution. With a focus on interactivity and AI, this event will feature numerous other technology demos, art presentations, exhibits and keynote talks from thought leaders.
After the Thrival Festival the MoonArk embarks on a world tour until a key stop at a space art exhibition in Paris in January 2019.