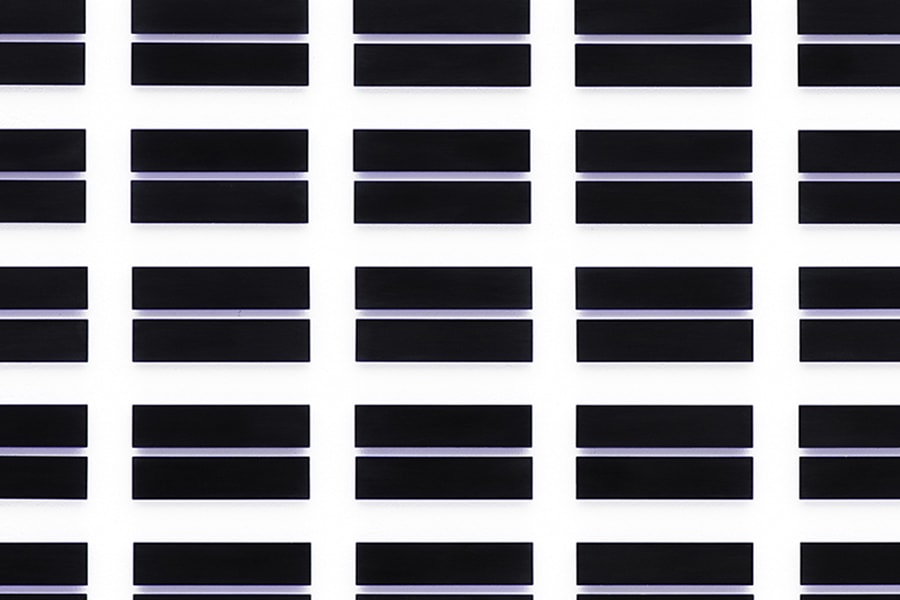 September 22, 2017
Carnegie Mellon's Miller Gallery Hosts Hadi Tabatabai: Transitional Spaces Sept. 22 - Nov. 12
By Margaret Cox mc94(through)andrew.cmu.edu
Media Inquiries
Carnegie Mellon University's Miller Gallery will present "Hadi Tabatabai: Transitional Spaces," curated by Spike Wolff, featuring 17 works by the internationally renowned artist Saturday, Sept. 23, through Sunday, Nov. 12.
There will be a reception from 6-8 p.m. Friday, Sept. 22. The exhibit, reception and reviews are free and open to the public.
The exhibition is presented in conjunction with the wats:ON Festival 2017, "SHIFT," which takes place Nov. 2-4. The festival opening will feature an installation by Tabatabai in the CMU College of Fine Arts Great Hall at 5 p.m. Nov. 2 followed by Tabatabai's Artist Talk at 6 p.m. in the college's Kresge Theatre.
Wolff describes the featured works as "an elegant combination of drawing, painting and sculpture ... that describes a place that is as much an idea as a physical location."
"These compositions embody liminality; that is, they create a constant experience of sensations that exist at the limen, or edge, of perception," Wolff writes in the exhibition notes. "Narrative and figuration, even figure and ground, have been excised from these delicate combinations of squares, rectangles and floating lines."
The Miller Gallery is open to the public from 12 - 6 p.m., Tuesday through Sunday. Admission is free.
Tabatabai was born in Mashhad, Iran, in 1964. He immigrated to the United States in 1977 with his family, settling in California. Tabatabai received a bachelor's degree in industrial technology from California State University Fresno in 1985 and a bachelor's degree in painting from the San Francisco Art Institute in 1995.
Tabatabai's work has been shown in London, Paris, Turin, Frankfurt, Bonn, Bogotá and widely in the United States.
wats:ON "SHIFT" is curated by Spike Wolff, artistic and executive director of the festival, and Associate Curator Eddy Man Kim. "SHIFT" also features "Body Drift," an immersive audiovisual performance Nov. 3-4 in the Kresge Theatre by artists Jakob Marsico, a 2014 CMU alumnus and adjunct faculty member, and Chris Carlson. Tabatabai's installation will be on display in the CFA Great Hall through Dec. 2.