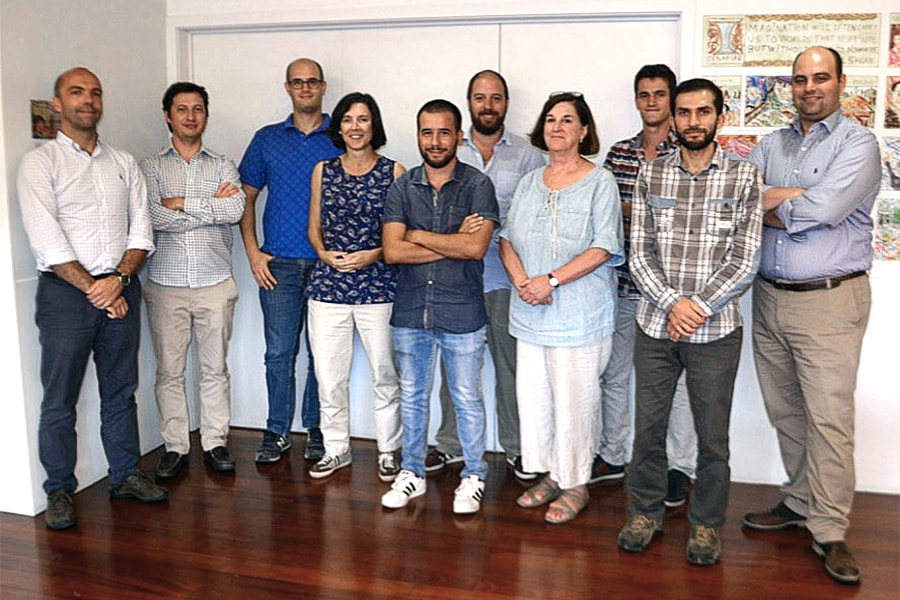 October 02, 2017
Portuguese Entrepreneurs Developing Business Models at CMU
By Ana Moura amoura(through)cmuportugal.org
Media Inquiries
Ana Moura
Carnegie Mellon Portugal Program
Three teams of Portuguese entrepreneurs are visiting the United States through Oct. 29 to advance their business ventures. This is the fourth edition of the "Entrepreneur in Residence Program," also known as inRes.
"With its unique and innovative format in Portugal, inRes allows teams to contact specialists, mentors, clients and investors, which is often vital for their success, and this is an advantage that all participants have acknowledged," said João Claro, national director of the Carnegie Mellon University Portugal Program and coordinator of inRes.
Funded by the Portuguese Foundation for Science and Technology, inRes gives participating teams the opportunity to benefit from the resources at CMU's Swartz Center for Entrepreneurship for six weeks at the Pittsburgh campus. Afterward, a weeklong visit to CMU's Silicon Valley campus provides an intensive phase of business model validation, fine-tuning of technology solutions, and contacts with companies and investors.
Program participants Rui Rosas and Duarte Dias, co-founders of wesenss, are working on developing a solution that monitors vital signs for first responders, such as firefighters and police, allowing them to increase their efficiency and reduce their health risks.
"The opportunity to personally contact different stakeholders, on a daily basis, and establish a close and trusting relationship with them is something that no other program provides," Rosas said. "We expect to return from the inRes program with a better understanding of stakeholders' expectations and needs, and with the definition of a sustainable business model and market strategy."
Together with wesenss, Caterpillar Math, a digital games team that aims to develop players' math skills, and Connect Robotics, a drone delivery service that includes standalone air traffic management technology for drones, have participated in the first phase of inRes. Between June and August, the entrepreneurs took part in several workshops led by experienced mentors in Porto and Lisbon, Portugal.