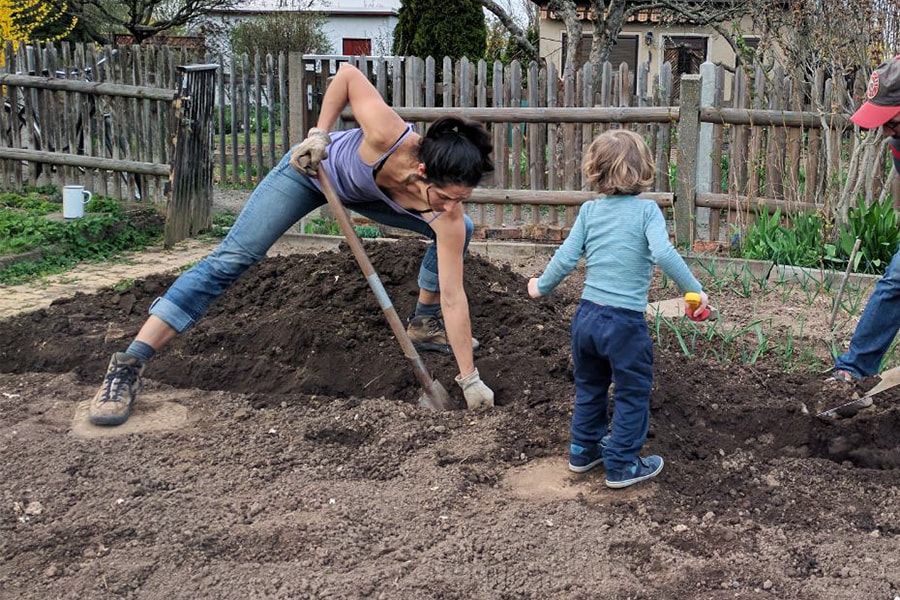 October 09, 2017
Highlands Travel Fellowship Supports Architecture Alumni
By Jennie Dorris
Media Inquiries
Meredith Marsh
Pam Wigley
Carnegie Mellon University alumna Louisa Jáuregui has been digging into the history and culture of the allotment gardens — green oases — in Leipzig, Germany, since 2016. With 1.4 million of these kleingartens across Germany, Jáuregui wanted to understand their development over the past 150 years by studying their densest zone in Leipzig. Now living in Leipzig, she purchased her own kleingarten to get her hands dirty.
"I feel like experiencing first-hand the integration of localized agriculture with density is a lesson that will stay with me and forever impact the way I view urban planning and design, particularly when it comes to marginalized tracts of land that exist in so many U.S. cities," Jáuregui said.
Jáuregui's work was supported by the Delbert Highlands Travel Fellowship, a biennial award of $12,000 for alumni of the School of Architecture. Applications are being accepted for the 2018 Fellowship; the deadline is 5 p.m. EDT, Oct. 31.
The fellowship supports the study of local collections, which Stephen Lee, head of the School of Architecture, says is in honor of its namesake. Delbert Highlands was Lee's department head and professor when he attended the School of Architecture as a student. When Lee joined the faculty he worked with Highlands on his teaching team.
"As my professor and as my colleague, he instilled in me the importance of human experience rooted in a physical place based upon the specifics of the historical context. Hence, one did not impose a 'style' of architecture e.g. modernism or classicism in a location, rather one studied the particulars of the place to generate the appropriate architectural response," Lee said.
The Highlands Travel Fellowship is the first award program from the School of Architecture to specifically target alumni.
"It is important for current students to see first-hand the trajectories of graduates to inform their own careers and to learn the influence that Delbert had on our approach to design through the presentations and exhibits of the winners. This alumni fellowship is a great way for alumni to reconnect with the school," Lee said.

Jáuregui graduated with her bachelor's degree from the School of Architecture in 2009, and credits her faculty mentors with helping her navigate the early years of her career.
"Art Lubetz, during my fifth-year thesis semester, encouraged me to embrace and respect my own individual design processes and methods and not force myself to fall in line with what the majority of my peers were doing," she said.
She also worked closely with adjunct professor Matt Plecity, who coached her on applying for internships and interview preparation. It paid off; she landed an internship with Bohlin Cywinski Jackson, where Plecity worked, and Jáuregui was later hired full-time.
"Louisa has an incredible passion for new experiences and willingness to tackle any challenge. Whether moving across the country, or designing a complicated new building type, she never gets overwhelmed and embraces the excitement of the unknown," Plecity said.