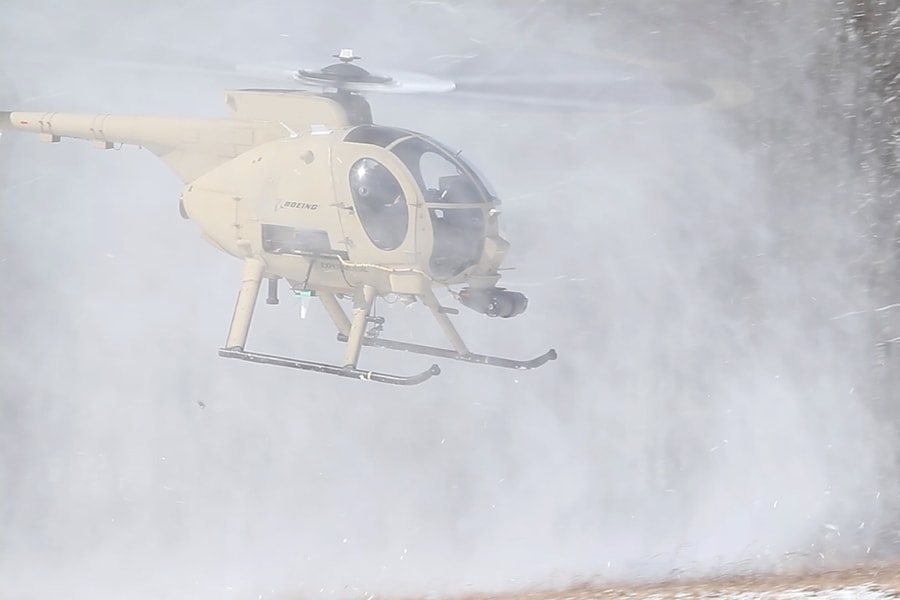 October 19, 2017
Boeing Invests in Robotics Institute Autonomous Flight Spinoff
Near Earth Autonomy will help aerospace giant explore urban mobility
By Byron Spice bspice(through)cs.cmu.edu
Media Inquiries
Byron Spice
School of Computer Science
Boeing has announced an investment in Near Earth Autonomy, a spinoff of Carnegie Mellon University's Robotics Institute that focuses on autonomous flight technology, and a partnership to explore emerging markets such as flying cars and other forms of urban mobility.
The amount of the investment by Boeing's HorizonX venture fund has not been revealed, but a spokeswoman told Bloomberg News that the fund's investments typically "span the single millions up to the low teens."
"This is an exciting opportunity for Near Earth," said Sanjiv Singh, research professor of robotics and the CEO of Near Earth Autonomy. "The Boeing HorizonX investment will accelerate the development of robust products and enable access to a broader portfolio of applications for aerial autonomy."
Near Earth Autonomy leverages decades of Robotics Institute expertise in autonomous flight, ranging from small drones to full-size aircraft. Its achievements include the first full-size autonomous helicopter flights in partnership with the U.S. Army in 2010, and ongoing work with the Office of Naval Research to develop an autonomous aerial cargo delivery platform for the U.S. Marines.
"This partnership will accelerate technology solutions that we feel will be key to unlocking emerging markets of autonomous flight," said Steve Nordlund, Boeing HorizonX vice president. "We are excited to begin this partnership with a company with such a depth of experience in autonomy so we can leverage the scale of Boeing to innovate for our customers."
The Boeing HorizonX Ventures portfolio includes investments in wearable enabled technologies, augmented reality systems, hybrid-electric propulsion and artificial intelligence. HorizonX also seeks unique business opportunities and non-traditional partnerships for the company's aerospace technology using disruptive innovations and business strategies.
In 2015, Boeing established the Boeing/Carnegie Mellon Aerospace Data Analytics Lab, an academic research initiative to leverage the School of Computer Science's leadership in machine learning, language technologies and data analytics. Jaime Carbonell, director of the Language Technologies Institute, leads the lab, which received $7.5 million from Boeing over three years.