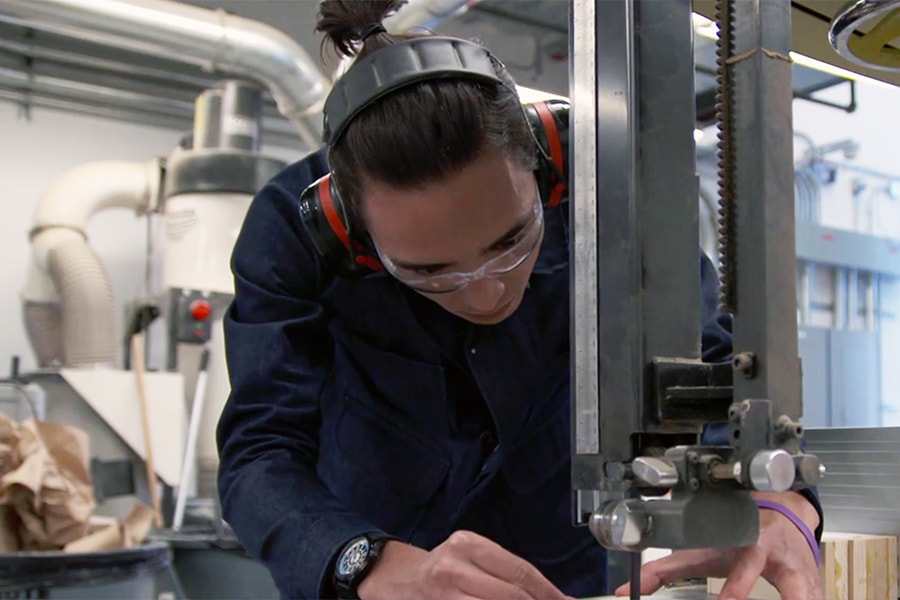 November 21, 2017
Design Alumnus Making Old Toys New Again
By Joe Lyons jwlyons(through)cmu.edu
Media Inquiries
Kaeo Helder is driving back to the future.
Helder, a 2012 alumnus from Carnegie Mellon University's School of Design, is an industrial designer for Candylab Toys, which builds handcrafted wooden cars inspired by "the glamorous '60s American modernist vibe."
The sleek, durable, elegant, yet simple wooden cars crafted by Candylab evoke a modern take on classic car designs that aim to drive experiences that bring children and adults together.
"Right off the bat there is the beautiful color," Helder recently told CBS This Morning. "When you dig in deeper there are a lot of small details that are very well considered. You have small iconic moments that are pulled from actual cars that you can see."
Helder, who started working as an industrial designer for Candylab in February, handles a wide variety of tasks at the company.
"As a member of a small team I tackle a wide variety of roles: product development, design, engineering, design for manufacture, packaging and working closely with overseas factories for production," Helder said. "My day to day involves managing multiple work streams and deadlines to make sure that production is kept on track as well as working with our team to design and engineer new products for our ever-growing catalogue."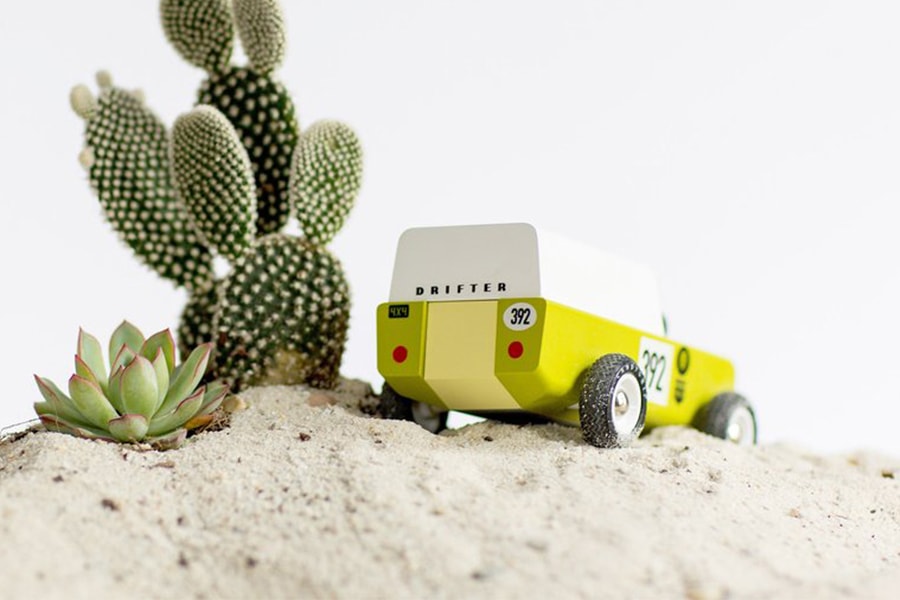 The Drifter is one of many wooden cars designed by Candylab Toys.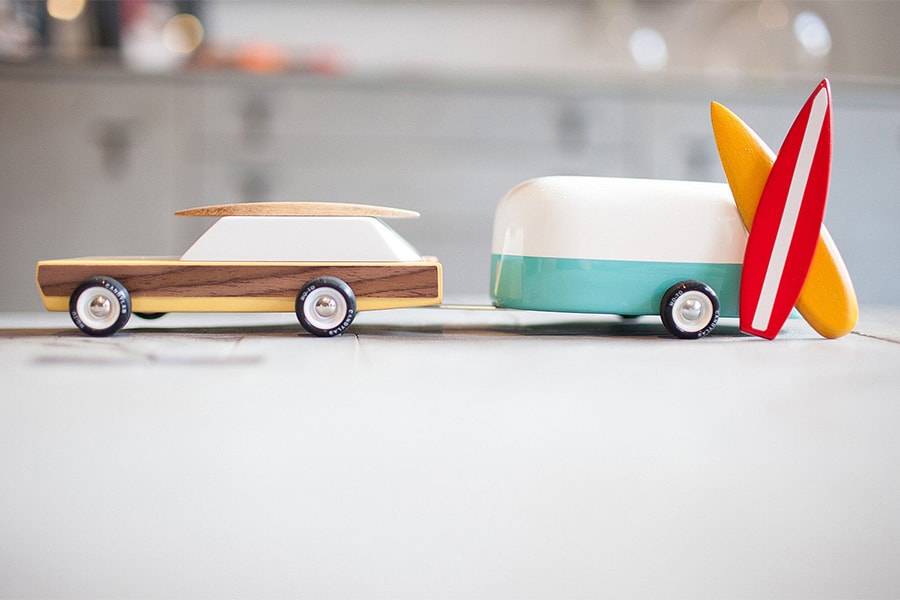 A magnetic tow hook and roof allow the Woodie to hold onto a surfboard and tow a camper.
That ever-growing catalogue also includes the company's most recent Kickstarter campaign, which recently raised more than $60,000 for their line of cars inspired by the 1920s.
"It's inspired by the hot rods and rum runners of that era," Helder said. "We're trying to include a lot of colors and details based on the cars of that era. It's going to be really kid-friendly and fun."
Helder said the education he received at the School of Design comes up in his day-to-day activities at Candylab.
"I definitely think there are many things CMU taught me that are key," Helder said. "Beyond the technical background and skills, like sketching and time in the shop, the ways of approaching a problem and using the design process that I learned at CMU have really carried me through."
Helder also fondly remembers his time in the studios at CMU.
"I really enjoyed the collaborative atmosphere in the studio," Helder said. "Making your workload manageable while sharing and collaborating with my classmates was a driving force for me.
"From what I've learned from talking to other designers, the School of Design's atmosphere around the studio and the environment of creating and building is unique, especially the projects from freshmen and sophomore year. The work you do by hand and the skills you learn to prototype and problem-solve quickly were invaluable."