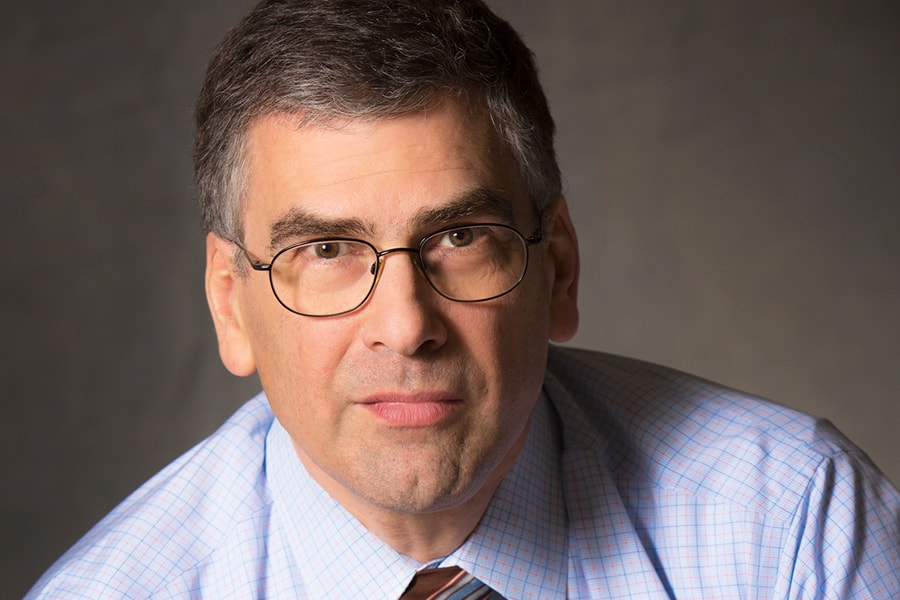 November 30, 2017
Economist Marvin Goodfriend Nominated To Board of Governors of the Federal Reserve
Appointment reflects legacy of business school's leadership in economics and monetary policy
By Noelle Wiker nwiker(through)andrew.cmu.edu
Media Inquiries
Deb Lantz
Tepper School of Business
Macroeconomist Marvin Goodfriend, monetary policy expert and central banking historian, has been nominated by President Donald Trump to serve as a member of the Board of Governors of the Federal Reserve System, the White House announced yesterday. A professor at Carnegie Mellon University's Tepper School of Business since 2005, Goodfriend epitomizes the school's longstanding reputation as a thought leader in global monetary and banking economics.
Prior to his appointment at the Tepper School, he served as senior vice president and research director at the Federal Reserve Bank of Richmond. During his 27-year tenure with the central bank, Goodfriend worked closely with the bank president to develop the bank's policy positions.
"This is richly deserved recognition at the highest level for Professor Goodfriend, a tribute to his distinguished career as one of the nation's foremost experts in monetary policy," said Farnam Jahanian, Carnegie Mellon's interim president. "It is a remarkable honor for the entire Carnegie Mellon University community to have one of our own called to public service by the White House and is also a testament to the excellence of the Tepper School."
"Marvin has brought both visionary and superb practical thinking to the frontlines of today's most provocative debates on monetary policy," said Robert Dammon, dean of the Tepper School of Business and professor of financial economics, "and the Tepper School community is immensely proud to see Marvin's life's work recognized with this vital and prestigious nomination."
The Board of Governors is comprised of seven members when fully seated. Board members are nominated by the President of the United States and confirmed by the U.S. Senate and serve staggered 14-year terms. The Board oversees the 12 Federal Reserve Banks, sets Federal Reserve bank regulations, and decides monetary policy together with the Reserve Bank presidents.
Goodfriend's research encompasses monetary theory and monetary policy practice with a focus on banking and financial markets, economic development and macroeconomic fluctuations. His leadership and scholarship within global economics include his co-leadership of the Carnegie Rochester NYU Conference on Public Policy and his membership on the Shadow Open Market Committee as well as his ongoing work advising many of the world's major central banks. A popular professor, he has earned teaching awards from both Tepper School MBA students and undergraduate economics students for excellence in the classroom.
Goodfriend's mentor, inspiration and close colleague for more than three decades was the late Tepper School political economist and renowned Federal Reserve historian Allan Meltzer, who died in May at the age of 89. Goodfriend presently holds the Friends of Allan H. Meltzer Professorship.
The Tepper School is proud of its contribution to economic research and teaching, boasting nine Nobel laureates in Economic Sciences as part of its research and academic legacy.