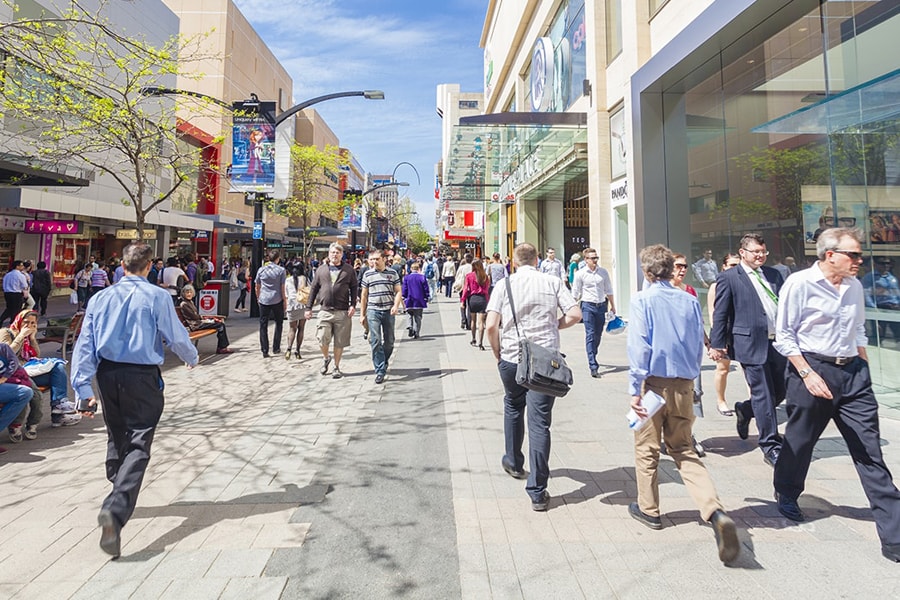 November 06, 2017
New Analytics Tool To Help Businesses Succeed Down Under
By Bruce Gerson bgerson(through)cmu.edu
Students and alumni of Carnegie Mellon University in Australia have developed an award-winning analytics tool to help the economy in South Australia.
BizKit is an innovative digital platform that integrates, aggregates and translates different data sources into essential information for entrepreneurs. The tool won several awards at this year's GovHack Challenge, an international competition that brings more than 3,000 people together to collaborate and apply their creative and analytical skills for the benefit of the Australian government.
"We came up with the idea during the GovHack competition," said Shraddha Patel, a master's degree student in information technology at CMU-Australia who is studying at the Heinz College of Information Systems and Public Policy in Pittsburgh this semester. "After coming up with two to three ideas, we narrowed it down to BizKit as we wanted to focus on a product that has both social and economic benefits."
The project won three of the competition's 12 awards, including the top South Australia Premier's Award for "Economic Benefit to the State." The team received a $10,000 government grant, and startup and business support from several consulting firms.
"BizKit is designed to be used by layman business owners and is built for simplicity," said Murli Viswanathan, associate teaching professor at the Heinz College. "BizKit amalgamates government data, social media and other information sources to provide businesses with key customer insights in a dynamic and easy to use dashboard."
The tool gives business owners the ability to understand their customers, their competition, potential weaknesses, and the pros and cons of possible locations. It integrates census data, demographic statistics, roadway transportation, bicycle routes and Yelp reviews.
"Our vision is to help new and existing businesses to succeed by uncovering hidden opportunities that provide them with customer, competitor and market intelligence," said Patel, who will earn her degree in 2018.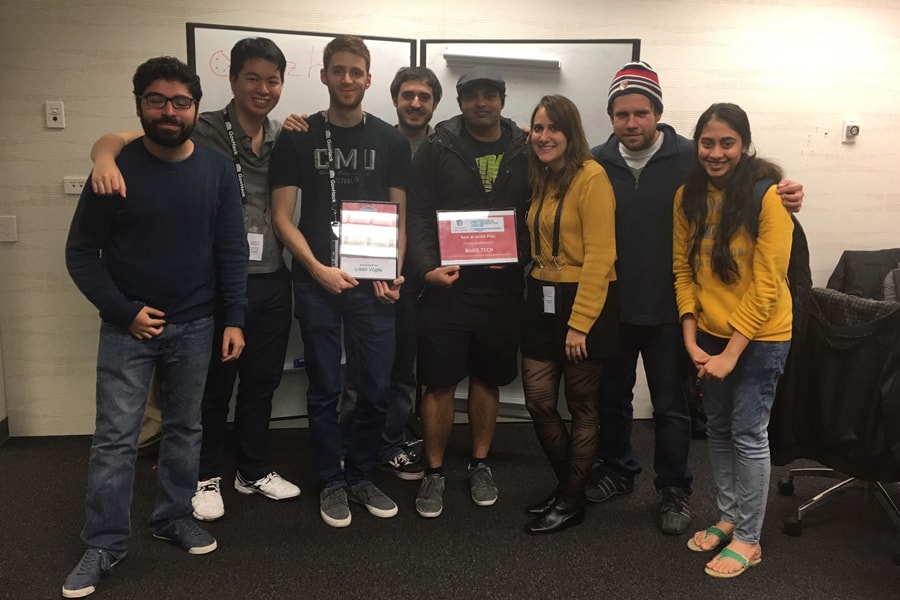 The BizKit team. Pictured are (l-r) Jose Rodriguez Garcia, Teck Jan Low, Damian Zinni, Gonzalo Becker Leon, Madan Parameswaram, Libby Vojin, Milan Vojin and Shraddha Patel.

The BizKit team plans to further develop the tool by working with restaurant owners and focusing on information concerning location.
Viswanathan said BizKit is more than a one-off planning tool for startups.
"It has the potential to send alerts of any planned interruptions that could affect business, like road resurfacing and other capital improvements," he said. "Businesses can leverage these insights to effectively plan and unlock opportunities as a result of upcoming work."
Patel said the BizKit experience complemented her academic studies at CMU-Australia.
"We believe CMU's Heinz College Master of Information Technology program equips students with all the business and technology skills to succeed. We employed our data analytics and predictive modeling skills we acquired at CMU to create BizKit. And now we are excited to start our own business," Patel said.
In addition to Patel, the team members include Teck Jan Low, Madan Parameswaran and Gonzalo Becker Leon, who earned their master's degrees in information technology (IT) in 2017; Damian Ezequiel Zinni, who received his master's degree in IT in 2016; and Jose Rodriguez Garcia, who will graduate in 2018. Also on the team were Milan Vojin, senior automotive safety engineer, and Libby Vojin, business development manager at SA Water.
Viswanathan is the faculty lead for the Business Intelligence and Data Analytics track at CMU-Australia in Adelaide, which includes the Heinz College's Master of Information Systems and Master of Information Technology programs. He has mentored several student groups that have won global analytics competitions and developed mobile apps for the South Australian Government, NGOs and private businesses.