May 16, 2017
Whitman To Speak at 120th Commencement
By Abby Simmons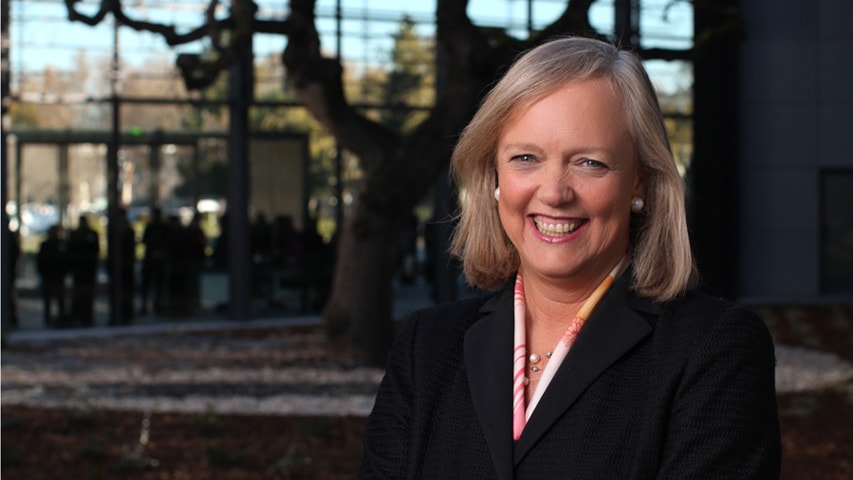 Meg Whitman, president and chief executive officer of Hewlett Packard Enterprise, will be the speaker at Carnegie Mellon University's 120th Commencement. Whitman will receive an honorary Doctor of Business Practice degree.
Nearly 5,000 bachelor's, master's and doctoral degrees will be conferred at Carnegie Mellon's main commencement ceremony.
The student speaker is Chrystal Thomas, who will be receiving a bachelor's degree in biological sciences.
CMU's additional honorary degree recipients are:
Mahzarin R. Banaji, the Richard Clarke Cabot Professor of Social Ethics at Harvard University and a renowned experimental psychologist, will receive a Doctor of Science and Technology degree.
Vivian Davidson Hewitt, who has enjoyed an illustrious career as a prominent librarian and African-American art collector, will be awarded a Doctor of Humane Letters degree. She graduated from CMU in 1944.
Michael Keaton, a critically acclaimed actor, producer, director and visiting CMU scholar will be presented with a Doctor of Fine Arts degree.
Bernard Osher, a patron of education and the arts who has pursued a successful career in business, will receive a Doctor of Humane Letters degree.
Learn more about the speakers and honorary degree recipients.
The ceremony will be webcast live at http://www.cmu.edu/commencement.
When: 11 a.m., Sunday, May 21 (rain or shine).
Where: Gesling Stadium, CMU campus.
Note: Media planning to attend Sunday's ceremony should contact Abby Simmons at 412-956-9425 or Ken Walters at 412-480-4396 for instructions on parking, photography and seating. Please wear press credentials.
Parking: Parking spaces for media will be located in the East Campus parking garage. Please contact Abby Simmons or Ken Walters if your vehicle won't fit in a parking garage.