March 08, 2017
Carnegie Mellon Academy for Women Wins Top Honor
By
Katelyn Howard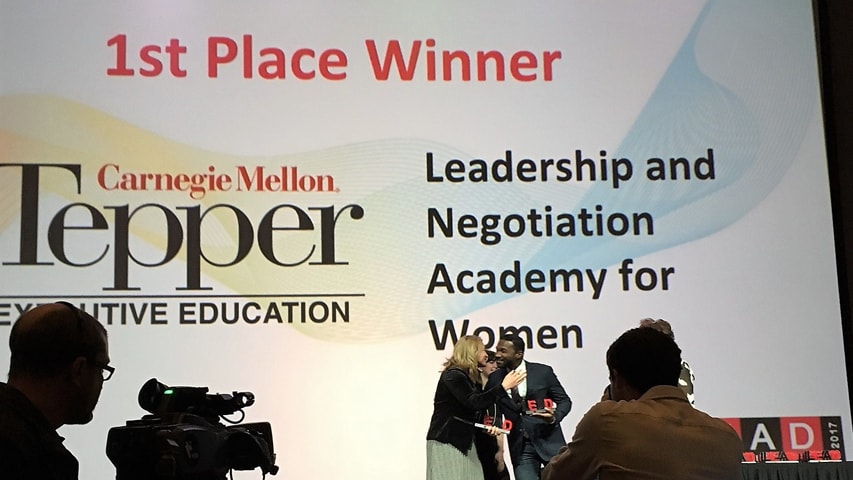 The Carnegie Mellon University Leadership and Negotiation Academy for Women has been recognized as the top program for continuing education in leadership and organizational development by HR.com's 2017 Leadership Excellence Awards.
Known for more than a decade as a leading institution for teaching female leaders critical negotiation skills, CMU has also played a major role in attracting female students to science, technology, engineering and math (STEM) fields.
"This award is a great honor for the academy, its participants, and all of those who have worked so hard to make it the premier program that it is today," said Academy Director Leanne Meyer, director of leadership development at CMU's Tepper School of Business. "It is wonderful to be recognized among our distinguished colleagues from Cornell, Stanford, Harvard and many other leading universities."
The Carnegie Mellon Leadership and Negotiation Academy for Women is a partnership between the Program for Research and Outreach on Gender Equity in Society (PROGRESS), the Heinz College of Information Systems and Public Policy and the Tepper School of Business to teach female leaders critical negotiation skills. It was founded by Carnegie Mellon's Linda Babcock, the James Walton Professor of Economics and head of the Department of Social and Decision Sciences, and the late MJ Tocci. Babcock also holds an appointment in the Heinz College.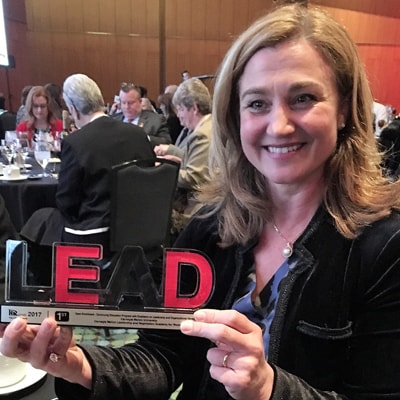 Academy Director Leanne Meyer
Now in its fifth year, the six-module program develops skills in female executives preparing to assume significant leadership and responsibility. With a research-based approach, participants master techniques in key areas including negotiation, leadership brand, communicating with impact, conflict management within teams and financial decision-making.
"The Leadership and Negotiation Academy has made a tremendous impact on both my professional and personal life," said Kathryn Heidemann, CMU assistant dean for arts and entertainment. "I was able to apply negotiation strategies to my life with a near-immediate 'return on my investment,' and also make lifelong friends that will likely be champions for my whole career and beyond."
Erin Hutchinson, senior director of event strategy at Merkle Inc., said the academy has helped her to become more valuable in the workplace.
"The academy has provided me with leadership insights that have had a meaningful impact on my relationships and on my approach to business," Hutchinson said. "With a strong and unique focus on executive skills, the academy has helped me hone those that I already had and has helped me develop and grow others so that I'm now able to add more value to my organization and create more impact than ever before."
Participants in the program are given more than 100 hours of instruction from academic and industry experts, one-on-one coaching following an assessment identifying areas of need, and insights into leadership and negotiation strategies.
"Since its inception the Leadership and Negotiation Academy for Women has helped women build valuable skills that can be immediately translated into their professional and personal lives," Meyer said. "We look forward to expanding our portfolio of opportunities for professional women in the future, as we have with the recent addition of our Women on the Rise program."
Along with adding the Women on the Rise program for emerging leaders in 2016, the Tepper School has incorporated leadership and networking workshops, custom programs for corporations and professional conferences into its offerings for women and those who serve as allies for them.