March 03, 2017
Carnegie Mellon Names Jay Whitacre New Director of Scott Institute
Carnegie Mellon University has named Materials Science and Engineering and Engineering and Public Policy Professor Jay F. Whitacre the new director of the
Wilton E. Scott Institute for Energy Innovation
, effective May 1.  Whitacre will succeed Jared L. Cohon, president emeritus and University Professor in the departments of Engineering and Public Policy and Civil and Environmental Engineering.
From the start of his career at the Jet Propulsion Laboratory, where he studied the use of materials and devices for electrochemical energy storage and conversion, Whitacre has been a standout innovator in the world of energy technologies. He came to Carnegie Mellon in 2007, and quickly made a name for himself in the field of low-cost stationary energy storage, developing a novel battery chemistry and design that uses only non-toxic, non-flammable chemicals. This unique battery became the basis for Aquion Energy, an energy storage technology company founded by Whitacre in 2009.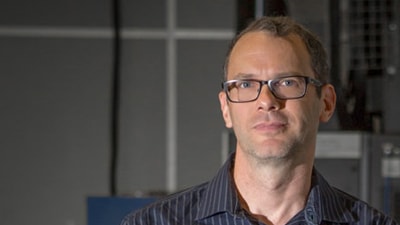 Jay Whitacre
As an institutional leader, he has served on the boards of multiple energy technology companies, as well as on committees for the National Academies of Sciences, Engineering and Medicine. In 2015, Whitacre received the prestigious Lemelson-MIT Prize for inventing the first mass-produced, low-cost and eco-friendly battery.
"In today's energy-constrained world, it is more important than ever for Carnegie Mellon to remain on the cutting-edge of research, education and innovation in energy technology and policy," said Provost Farnam Jahanian. "Bringing Jay's wealth of experience in energy research and business development to the Scott Institute will ensure CMU continues to play a leadership role in this key strategic area."
The Scott Institute was established in 2012 thanks to the generosity of Carnegie Mellon alumni Sherman Scott, a 1966 graduate of the College of Engineering who is president and founder of Delmar Systems, and his wife, university trustee Joyce Bowie Scott, a 1965 graduate of the College of Fine Arts. Their founding gift, along with additional support for research in energy provided by a generous grant from the Richard King Mellon Foundation of Pittsburgh in 2013, is what has made the institute's groundbreaking work possible.
The institute's mission is to promote research focused on improving energy efficiency, creating innovations in energy technologies and policies, and broadening the world's mix of energy sources in a way that is sustainable, reliable and affordable. Its many efforts aim to connect the talented energy innovators both at Carnegie Mellon and at large to enable freestanding, robustly funded efforts. The appointment of Whitacre marks the beginning of the next phase of the Scott Institute's mission, which will focus on the implementation of a number of plans devised during Cohon's term as director, including a strong corporate outreach and partnership program designed to increase the institute's impact on the region.
Cohon, who has served as director since 2014, said, "I decided that this was a good time to pass the directorship of the Scott Institute to the next generation of emerging faculty leaders. We have created a firm foundation of programs and staff on which real progress and growth can be built, and I think Professor Whitacre is an outstanding choice to lead the institute into its exciting future."
Cohon assumed the position from founding director M. Granger Morgan, whose focus was on connecting CMU research to public policy, and establishing the institute during the building of Scott Hall.
Whitacre added, "There are over 130 professors now listed as affiliates of the institute, either by research, academic or other energy-related activities at CMU. Generating new bodies of collaborators that are creating top-notch results, and bringing in funding as free standing entities — that is a large part of the institute's mission: To be a hub for that kind of initial collaboration."
Dean of Carnegie Mellon's College of Engineering James H. Garrett Jr. said, "On behalf of the campus community and stakeholders affiliated with the Scott Institute, I would like to thank Jared Cohon for his invaluable contributions and tireless work toward putting the institute on the path to a bright future. We wish him the best as he returns to focusing all of his attention on his faculty duties."