March 01, 2017
Disruption Rewarded: Streaming Platforms Are Changing (and Winning) Everything
By
Scott Barsotti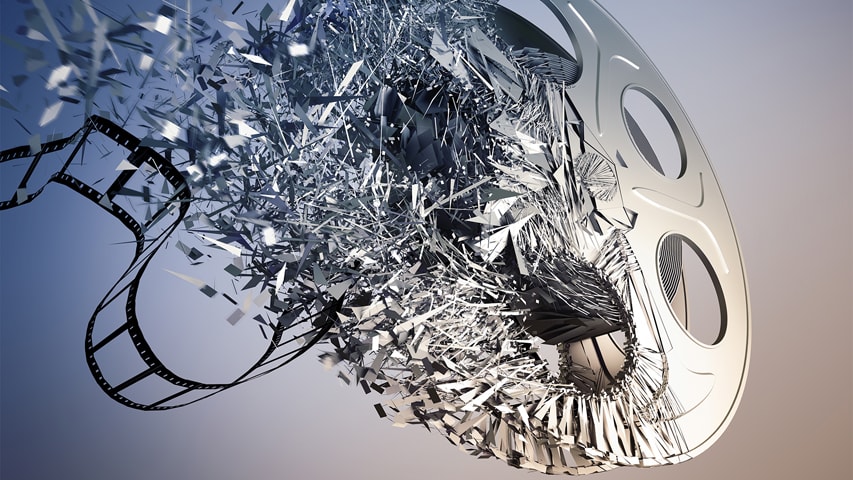 The Amazon Studios feature "Manchester by the Sea" reflects a major change in the entertainment industry and Carnegie Mellon University faculty are noticing the tide is turning. The film was the first released by a streaming service to be nominated for an Academy Award for Best Picture.
"It's seismic," said Dan Green, director of the Carnegie Mellon's Master of Entertainment Industry Management (MEIM) program, a joint degree with the Heinz College of Information Systems and Public Policy and the College of Fine Arts. "This is a time of disruption."
When it came to prestigious Hollywood awards, streaming video on demand (SVOD) channels like Netflix and Amazon had no seat at the table as recently as 2012. In 2015, Amazon's "Transparent," starring CMU alumna Judith Light, won the Golden Globe for Best Musical or Comedy Series. In 2016, four of six nominations in that same category went to Amazon, Netflix or Hulu shows, with Amazon's "Mozart in the Jungle" taking the top prize. Last month, Netflix's "The Crown" won the Golden Globe for Best Drama Series, another first.
"Getting awards lends credibility in terms of the business," said MEIM Adjunct Professor Kevin Stein, a media marketing expert who is a veteran of HBO and CBS. "They're making creative choices that are adventurous, and similar to HBO's model. By virtue of that, they're attracting … filmmakers, screenwriters and movie stars who generally don't do television."
Momentum is Everything
Netflix has garnered Academy Award nominations for documentaries for several years running, and won an Oscar in this year's documentary short category with "The White Helmets," but those don't carry the same prestige as Best Picture. In addition to its Best Picture nod, "Manchester by the Sea" took home Oscars for Best Actor (Casey Affleck) and Best Original Screenplay (Kenneth Lonergan), while landing nominations for Best Director, Best Supporting Actress and Best Supporting Actor. Add a Best Foreign Language Film Academy Award for the Iranian drama "The Salesman," and it's a statement year for Amazon.
In entertainment, momentum is everything.
"Winning stars and winning studios make bank. Traditionally, awards resuscitate box office … and contribute to the bottom line of what stars can command in their future contracts," said Stein, adding that awards attention is certain to turn heads among Hollywood creatives on the lookout for future projects. He adds that by promising creative freedom, bigger budgets and now the potential of awards success, "[streaming channels] have attracted A-list film talent. "
Blending the Old with the New
"Manchester's" Oscar splash has raised eyebrows. Stein said it proves the SVOD model can shift to traditional platforms and distribution. Recently, Netflix's "Beasts of No Nation" and Amazon's "Chi-Raq" earned widespread critical acclaim, but failed to net the kind of major award nominations that drive sales. "Manchester by the Sea" may be the mark of a changing tide — and strategy.
Where the streaming services used tech to disrupt the television paradigm from the outside, the approach with "Manchester" blends the old (nationwide release in theaters) and the new (exclusive, though delayed, release on Amazon Prime Video later in 2017).
"Not every film requires a brick-and-mortar distribution experience, but when it's needed, they're able to promise filmmakers a robust marketing campaign to rival any major studio," Green said. "This push and pull between traditional theatrical distribution and streaming services will only get more complicated as Amazon and Netflix compete not only with each other, but with the expectations of an increasingly choosy customer."
Green added that Amazon and Netflix outspent traditional distributors at the Sundance Film Festival this year, underscoring their focus on adding award-caliber films to their arsenals to entice subscribers.
Stein draws a stark comparison from the music industry in the late '90s to today.
"Traditional television and the movie business can learn a lot from looking at what happened to the record business. It became peer-to-peer driven, it became digital … it became personalized," he said. "There's a lot of industry criticism about why Netflix and Amazon don't share their ratings, but they are playing a different long tail game by emphasizing audience data in contrast to overnights."
Rahul Telang, Heinz College professor and co-author of the book "Streaming, Sharing, Stealing: Big Data and the Future of Entertainment," said in an interview with C-Span that whether or not traditional studios can embrace big data is going to play a significant role in how long they can sustain their advantages.
"Netflix said … 'I can hire similar talent. I have the customer base. And … I have the data and the ability … so why not produce the content … rather than [the studios] dictating what sort of content can be and cannot be available,'" said Telang, adding that the major awards success of the streaming channels flies in the face of industry angst that big data threatened to crush creativity.
"When you have good information … creators are more likely to be successful because they're working on projects that have a higher potential of being successful," he said.
Related Links:
The MEIM program
Rahul Telang's book "Streaming, Sharing, Stealing"
Watch Telang's full interview on C-Span's "The Communicators"