March 16, 2017
Energy Week To Focus on Innovation, Workforce and Culture March 27-31
By Amanda King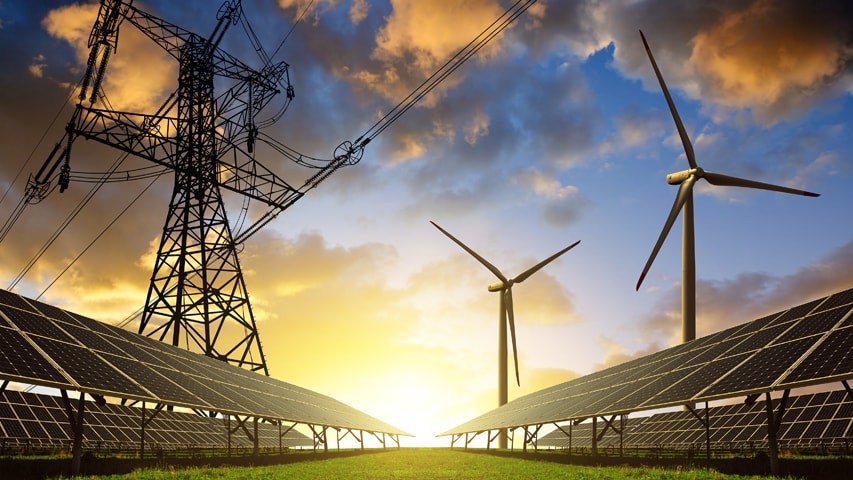 Carnegie Mellon University boasts more than 130 energy experts — many of whom will tackle issues facing all of us as part of Energy Week, March 27-31.
Hosted by CMU's Wilton E. Scott Institute for Energy Innovation, each day of Energy Week, which is open to the public, will focus on one of the following themes: The Future of Energy, Innovation, Research, Policy and Education.
"Making energy more efficient, affordable and sustainable is one of the biggest challenges of this century, and the Scott Institute and Carnegie Mellon have a lot to contribute. We're looking forward to the conversations and interactions during Energy Week," said Jared L. Cohon, president emeritus and director of the Scott Institute.
Keynote speakers include National Academy of Sciences (NAS) President Marcia McNutt; Tesla Motors Chief Technology Officer JB Straubel; Mitsubishi Hitachi Power Systems President and Chief Executive Officer Paul Browning, a 1990 alumnus of the College of Engineering; U.S. Energy Information Administration Acting Administrator and former CMU Professor Howard Gruenspecht; Pennsylvania Public Utilities Chair Gladys Brown; and Federal Energy Regulatory Commissioner Colette Honorable.
"Affordable, clean, sustainable sources of energy are so important to the future well-being of humanity that energy topics constitute nearly one quarter of the Grand Challenges set by the National Academy of Engineering to inspire innovation," McNutt said. "I personally look forward to Energy Week as an additional opportunity to encourage the brightest young minds in the nation to tackle this important problem."
Eight CMU faculty members will present their research through a series of 20-minute presentations called "Andy Talks" on Innovative Research, with subjects ranging from how energy choices affect drinking water to how jobs, energy and national security are dependent on manufacturing.
The Center for the Arts in Society and the School of Drama are offering an "augmented reality" tour of Pittsburgh's East Liberty neighborhood, which was electrified in 1886 by the East End Electric Company to promote nighttime shopping and industry. Visitors will be able to download an app to their phones to guide them through several experiences highlighting its history of electrical infrastructure development, nickelodeon movie theaters and broadcast radio.
Carnegie Mellon also is partnering with Pittsburgh's Energy Innovation Center on the E3 (Energy, Environment and Equity) Technology Investor Conference to connect investors looking for opportunities with established energy and environmental technology companies.
"We will have a unique opportunity during Energy Week to explore how we can increase our contributions to energy innovation in the region, the nation and beyond," Cohon said.
Additional programming will include:
Roundtable discussions on regional energy innovation and entrepreneurship; the energy workforce; and technical innovation, policy and shale gas development.
A talk by Timothy Mitchell, author of "Carbon Democracy," at the "Contesting Energy: Labor, Culture and Politics" symposium hosted by CMU historians and literary and culture experts.
Tours of CMU labs and research centers and regional energy facilities.
Four student competitions: Innovation Talks about novel ideas in low-carbon energy; a Dramatic Monologue Competition; a Research Poster/Multimedia Competition; and the Allegheny Region Cleantech University Prize (CUP) Collegiate Competition. Students from Pennsylvania, Ohio and Maryland will compete for the $50,000 grand prize, sponsored by the U.S. Department of Energy.
An Energy Career Fair for students from all institutions to discuss job and internship opportunities.
Registration for Energy Week events is required at cmuenergyweek.org. Participants should register for lunchtime keynote presentations by Tuesday, March 21.
Related Links: