March 22, 2017
Softball To Join Roster for CMU Athletics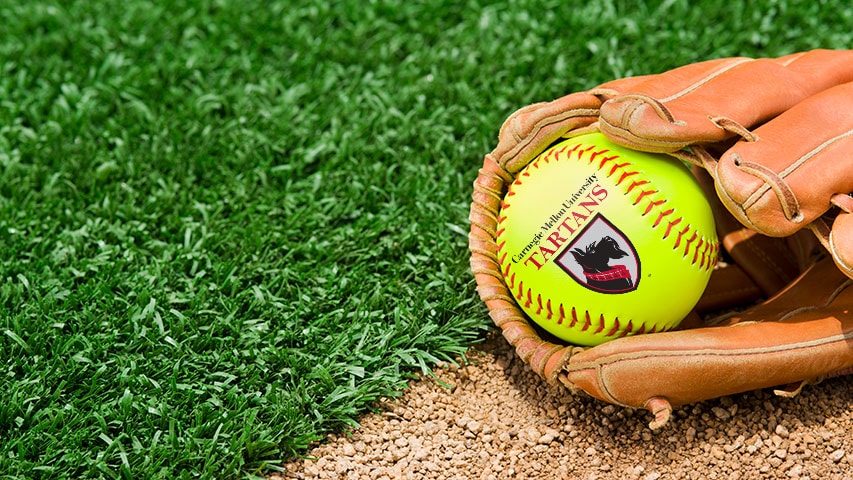 Softball is coming to Carnegie Mellon University. The university has announced its intention to add softball as an intercollegiate sport, beginning with the 2019 spring season. Like Carnegie Mellon's other intercollegiate programs, softball will compete in the University Athletic Association.
"The addition of softball as an intercollegiate sport is historic for our university, and I am grateful to our administration for making it a reality," said Director of Athletics Josh Centor. "Our student-athletes have made a significant impact on the culture of Carnegie Mellon University, and it is a tribute to the Tartans of past and present for helping provide this opportunity for our program to expand."
Softball will become the 19th varsity sport at Carnegie Mellon, and second intercollegiate program added in the past four years. Women's golf began intercollegiate play in the fall of 2014, and has excelled in its first three seasons at the intercollegiate level. The women's golf program is currently ranked 26th nationally.
"It is an exciting time to be at Carnegie Mellon as we build on our outstanding intercollegiate athletic program," said Vice President of Student Affairs Gina Casalegno. "This expansion offers the opportunity to recruit a new profile of students who are eager to study at an institution of Carnegie Mellon's caliber while bringing their talent and love for softball to the university experience."
Student-athletes have made a significant impact on the university community, as they have excelled athletically and academically across rigorous disciplines. During the 2015-16 academic year, varsity athletes posted a cumulative GPA of 3.37, and 77 student-athletes had 4.0s during this past semester. Athletically, the program has made its mark on a national level, as each fall and winter program was represented in postseason competition this year.
"I am exceptionally proud of what our student-athletes accomplish in their sports and through their contributions to the life of the campus," Casalegno said. "Adding softball to Carnegie Mellon expands that contribution and creates meaningful experiences for our students as they represent the university in a well-established softball program among our UAA peers."
Carnegie Mellon will begin a national search for the first head coach of its softball program this spring. The 2017-18 academic year will be spent recruiting the first class of players.
"We believe we have the infrastructure in place that will allow us to be successful in softball at a national level," Centor said. "We expect to be competitive quickly."
Related: