March 22, 2017
Carnegie Science Awards Honor CMU Faculty and Students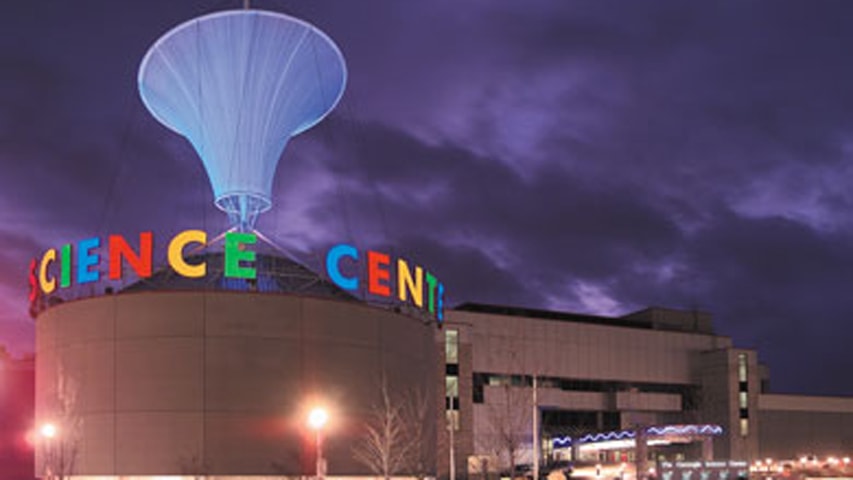 The Carnegie Science Center will recognize eight Carnegie Mellon University faculty members and students at its 21st annual Carnegie Science Awards celebration on May 12 at Carnegie Music Hall in Pittsburgh.
Presented annually, the Carnegie Science Awards recognize outstanding science and technology achievements in western Pennsylvania. Since 1997, they have honored the accomplishments, contributions and regional impact of more than 500 individuals and organizations in the fields of science, technology and education. 
Award Winners
Neil Donahue, Environmental Award
Neil Donahue, the Thomas Lord Professor of Chemistry and professor of chemical engineering and engineering and public policy, is being recognized for his "outstanding achievements in the fields of environmental protection and restoration that benefit the economy, health and quality of life in the Pittsburgh region." A leading expert in atmospheric chemistry, Donahue is working to address air quality issues on a local and national scale. He is director of the Steinbrenner Institute for Environmental Education and Research and a member and founding director of the Center for Atmospheric Particle Studies.
Leonard Kisslinger, Leadership in STEM Education Award
Physics Professor Leonard Kisslinger is being honored for his dedicated educational outreach efforts in science, technology, engineering and mathematics (STEM). In 1998, Kisslinger started Carnegie Mellon's Physics Concepts Outreach Program, now the CMU/Colfax Physics Concepts Outreach Program, which has successfully reached more than 500 students in underserved schools and disadvantaged families in the Pittsburgh region. The program teaches students science through  hands-on projects , while improving their self-confidence.
Brett Slezak, Middle Level Educator Award
Brett Slezak, a teacher in the Allegheny Valley School District and an active member of both the Arts and Bots program and the Fluency Project in the Robotics Institute's CREATE Lab, will receive the 2017 Carnegie Science Award for Middle Level Educator.
Jessica Trybus, Corporate Innovation Award
Jessica Trybus, a CMU graduate and senior special faculty member at Carnegie Mellon's Entertainment Technology Center, is leading the way in combining education and gaming technology. Her leadership of "games-for-learning" development has contributed to Carnegie Mellon's recognition as a pioneer in using game-based learning to teach people of all ages more effectively. She is founder of the CMU spinoff company Simcoach Games, which develops games for workforce development and training. The Simcoach Skill Arcade uses mobile games to address the skillgap by preparing and connecting jobseekers to training and job opportunities.
Kathryn Whitehead, Emerging Female Scientist Award
Kathryn Whitehead, assistant professor of chemical engineering, was selected for her groundbreaking  work at the interface of chemical engineering, molecular biology and medicine. The Whitehead Lab is working to create drug delivery systems for next-generation gene therapy. The lab's nanomedicine research will revolutionize how we treat diseases, such as cancer, diabetes and hereditary disorders. Whitehead received the 2016 Young Faculty Award from the Defense Advanced Research Projects Agency (DARPA), and was named by Popular Science as a 2015 "Brilliant 10" young researcher.
Genoa Warner, University/Post-Secondary Student Award
Genoa Warner, a doctoral student in the Department of Chemistry, is a researcher in Theresa Heinz Professor of Green Chemistry Terry Collins's research lab, where she applies her aptitude for scientific research to her passion for sustainability and environmental protection. She is producing a new series of oxidation catalysts that will remove pollutants from water and can be used in water treatment plants. She is chair of the Environmental Group of the Pittsburgh section of the American Chemical Society, participates in the Center for Nucleic Acids Science and Technology's DNAZone outreach program and oversees a community supported agriculture drop site at the Mellon Institute to bring fresh, local produce to the Carnegie Mellon community.
Honorable Mentions
Conrad Zapanta, University/Post-Secondary Educator
Conrad Zapanta, professor and associate department head of Bbiomedical Eengineering, is being honored for his significant contributions in biomedical engineering education. He teaches courses in biomedical design and professional issues and oversees undergraduate curriculum and advising. Zapanta co-leads the Carnegie Heart Program, a collaborative effort between Carnegie Mellon and the Allegheny Health Network to give summer fellowships to undergraduates pursuing degrees in biomedical engineering.
Neil Carleton, University/Post-Secondary Student
Neil Carleton is majoring in biomedical engineering and mechanical engineering, while dedicating numerous hours on research. His research focuses on the development of an artificial lung as a permanent respiratory support for patients who cannot receive a lung transplant. His work has included building lungs and testing them in various settings. This work will form the basis of his Honors Research Thesis. Carleton l is planning to continue his studies in an M.D.-Ph.D. program to become a clinician-scientist.
Alexandra To, University/Post-Secondary Student
Alexandra To's research focuses on supporting youth to consider career opportunities in science, technology, engineering, and/or mathematics (STEM). She has shown remarkable depth and sophistication in bringing together theory, research and design, and has been an exceptional mentor to high school students and university undergraduates from underrepresented groups. In her first year as a Ph.D. student, she had three papers accepted, and won two awards.