March 07, 2017
Alexa, Call Ran Zhao
CMU among first universities to be part of Amazon's program on voice technologies
By
Byron Spice
Ran Zhao, a Ph.D. student in Carnegie Mellon University's Language Technologies Institute (LTI), has been named the first Alexa Fund Fellow. CMU is one of the first four universities to be chosen to be a part of the Alexa Fund Fellowship.
The fellowship is a new program from Amazon that supports universities and researchers focused on transformative voice technologies, such as text-to-speech, natural language understanding, automatic speech recognition and conversational artificial intelligence. Amazon named the fellowship program for Alexa, its voice service that powers devices, such as Amazon Echo.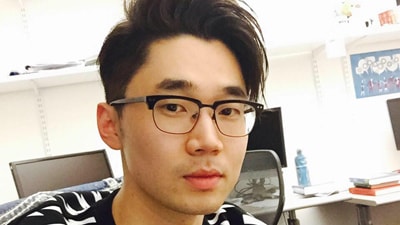 Zhao, who hopes to complete his Ph.D. in language and information technology next year, earned a bachelor's degree in computer science at the University of Illinois, Urbana-Champaign, and a master's degree at Yale University.
As part of the fellowship program, Amazon is providing Alexa-enabled devices for use this spring in an LTI project course, Dialogue Systems, taught by Alex Rudnicky, research professor emeritus, and Alan Black, professor of language technologies, with assistance from Zhao.
Rudnicky said the course will task students with creating new voice applications, or skills, for Alexa. Eighteen students are enrolled — larger than the typical number for this project course.
"It's a moment in time when voice interaction is a matter of increased interest," Rudnicky said.
With a number of voice-enabled systems now on the market, researchers are interested in pushing the technology as far as possible, while companies look both for new applications and new graduates who are accustomed to developing dialogue systems.
In addition to CMU, initial universities are Johns Hopkins University, the University of Southern California and the University of Waterloo.
Rudnicky and Black also each lead a student team sponsored by Amazon that will compete in the inaugural $2.5 million Alexa Prize. The prize competition challenges each team to build a socialbot that can converse coherently and engagingly with humans on a variety of popular topics for 20 minutes.
Rudnicky's Ruby Star team, Black's CMU Magnus team and 10 other teams were selected by Amazon to receive a $100,000 research grant and other support for their entries. The judging process will begin in April and will include input from Alexa users.