June 02, 2017
CMU Technology Wins Le Monde International Smart Cities Competition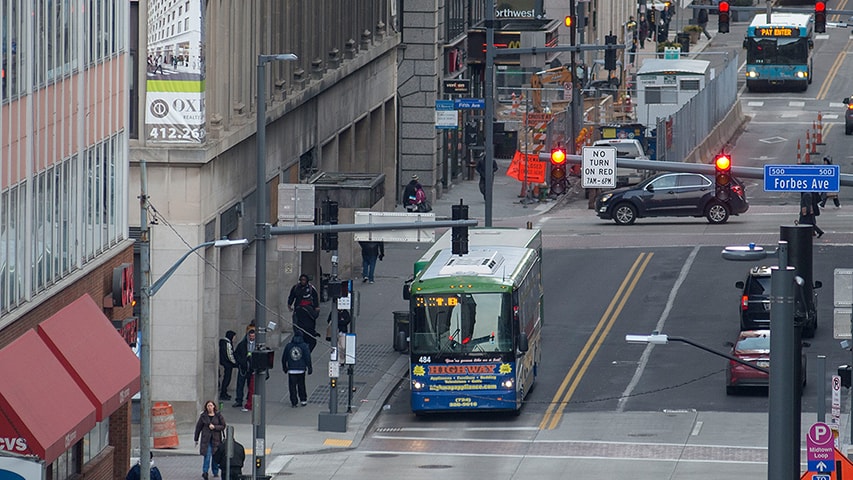 A Carnegie Mellon University professor has won an international competition for work that combines artificial intelligence and traffic theory.
Surtrac, an innovative, real-time traffic signal control technology from Carnegie Mellon University, has won the Le Monde Smart Cities Global Innovation Award in the mobility category.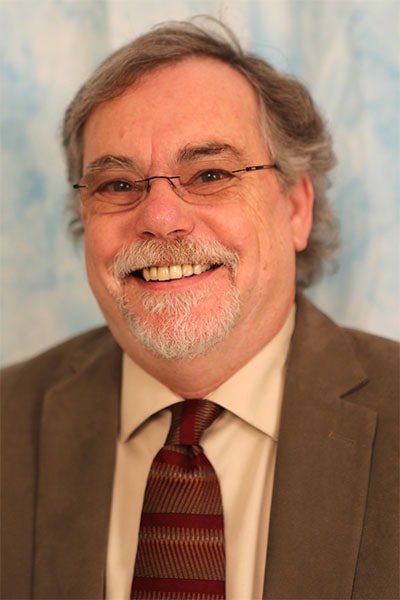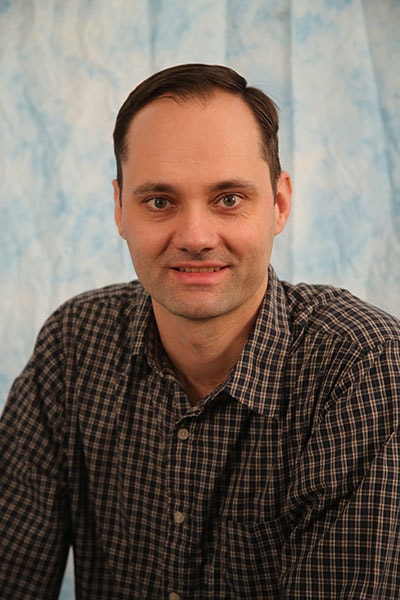 Le Monde, a Paris-based newspaper, received more than 200 entries from five continents for the competition's seven categories. Surtrac was the only U.S.-based winner selected by an international jury of 17 urban planners, sociologists, journalists and innovation experts.
"It has been a fascinating experience to select applications from all over the world," said Francis Pisani, a jury member and journalist who covers urban change and innovation for Le Monde. "We are very proud to award Surtrac's outstanding technology with the first prize in mobility. It sits well within a very balanced list of prizewinners in which the other laureates come from Nigeria, Costa Rica, India, Canada and France."
Led by Stephen Smith, a research professor in CMU's Robotics Institute, Surtrac (Scalable Urban Traffic Control) is a combination of research in artificial intelligence and traffic theory. Researchers are installing software that allows Pittsburgh traffic signals to "talk to each other" and manage congestion in real-time.
In operation, Surtrac has decreased travel times by 25 percent; reduced idling time by 40 percent; decreased vehicle stops by 30 to 40 percent; and lowered emissions by over 20 percent. With CMU's support, Smith licensed the technology and recently launched a spinoff company, Rapid Flow Technologies.
Smith accepted the award today at the National University of Singapore during a smart cities conference organized by Le Monde, Business France and the Straits Times, Singapore's most-read English language newspaper.
A special smart cities edition of Le Monde features Surtrac along with CMU spinoff RoadBotics, which was named first runner-up in the competition's urban innovation category. Robotics Institute Principal Systems Scientist Christoph Mertz, co-founder and chief scientist of RoadBotics, said the company uses smartphone-based technology to monitor and assess infrastructure and weather conditions.
Surtrac and RoadBotics, part of CMU's Metro21 Initiative, seek to research, develop and deploy solutions that improve safety, enhance mobility, promote efficiency and address pollution in urban environments.
"Our partnerships with the City of Pittsburgh, Allegheny County and government agencies have been instrumental to the success of Surtrac, RoadBotics and other university technology," said Rick Stafford, executive director of Metro21. "Mayor Bill Peduto, County Executive Rich Fitzgerald and other local leaders have created an environment in which our researchers can deploy projects that help transform urban environments and enhance quality of life."
Beginning with nine intersections in Pittsburgh's East Liberty neighborhood in 2012, the Surtrac system has expanded to 50 intersections in the city. The City of Pittsburgh has received a $10.8 million U.S. Department of Transportation grant to add an additional 150 intersections to the Surtrac deployment.
The technology is uniquely designed to allow each traffic signal to make its own timing decisions. Each traffic signal senses approaching traffic streams and in real-time generates a timing plan that optimizes movement through its intersection. Traffic signals then share plans with neighboring signals to achieve coordinated action.
The long-term vision for Surtrac is to transform the urban transportation grid by integrating smart signal control with connected vehicle technology. Because Surtrac models and optimizes actual traffic flow, it can directly take advantage of any additional information that vehicles can provide. The connected infrastructure will enhance safety and mobility, for human-driven and self-driving vehicles alike.
As a first step, Smith's team is working to equip Port Authority of Allegheny County buses with radios that communicate with Surtrac signals to better predict arrivals and to give buses priority when appropriate.