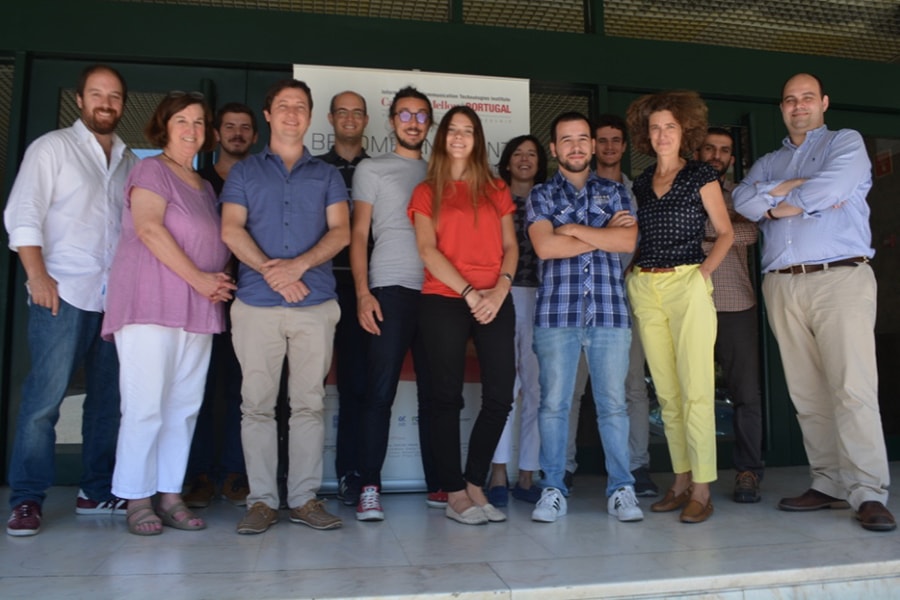 July 28, 2017
Entrepreneurs in Portugal Learn from CMU Experts
By Ana Moura amoura(through)cmuportugal.org
First responders in Portugal may soon benefit from wearable technology being tested and developed by a startup that taps the entrepreneurial expertise at Carnegie Mellon University.
"Helping those who risk their lives to help us is our motto," said Rui Rosas, who created WESENSU with Duarte Dias. "The inRes program is the perfect mission scenario for a customer-centric company like us, to get closer and grow together with our stakeholders."
Rosas and Dias, who are working on a vest and mobile monitor to track First Responders' vital signs, are participating in the "Entrepreneur in Residence Program," also known as inRes, at the Carnegie Mellon Portugal Program, a partnership between CMU and the government of Portugal, funded by the Portuguese Foundation for Science and Technology (FCT). A prototype of WESENSU's vest has been tested at CMU's Silicon Valley campus and by Portuguese police, firefighters and air traffic controllers.
"As we have seen in previous editions, inRes allows the teams close contact with specialists, mentors, potential users, customers and investors," said João Claro, national director of the CMU Portugal Program, who coordinates inRes with Alípio Torre, assistant director of CMU Portugal. "This has many positive consequences for the projects."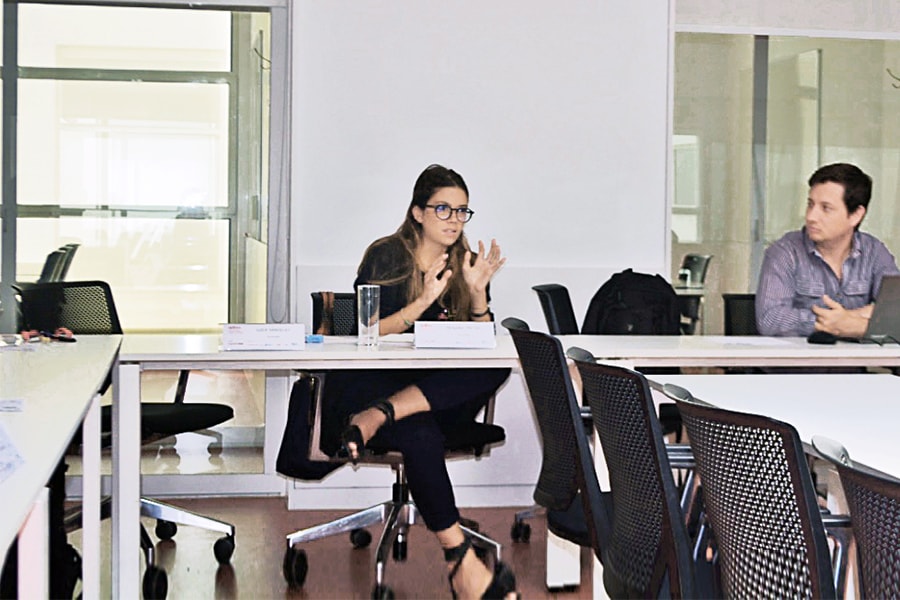 WESENSU is one of four startups working with experts at CMU's Swartz Center for Entrepreneurship, a central hub for the university's entrepreneurial programs and activities. The project is a result of CMU Portugal Entrepreneurial Research Initiative.
CMU mentors are Robb Myer, entrepreneur-in-residence at CMU and founder and former president of NoWait, which was acquired by Yelp; Kit Needham, entrepreneur-in-residence at CMU and associate director of Project Olympus; Tara Brandstad, associate director of CMU's Center for Technology Transfer and Enterprise Creation (CTTEC); and Reed McManigle, senior manager of business development and licensing at CMU's CTTEC. Dave Mawhinney, executive director of the Swartz Center has been involved with inRes since its beginning.
The program, funded by FCT, includes workshops and discussions in Porto and Lisbon, Portugal, in July and August. The teams then visit CMU's Pittsburgh campus for six weeks to fine-tune their business models and technologies before travelling to Silicon Valley for a week to network with other innovators, startups and venture capitalists.
Joining WESENSU in the fourth edition of inRes are Connect Robotics, a drone delivery service that includes standalone air traffic management technology; Caterpillar Math, digital games to increase mathematical skills; and Tourinsta, an app to improve tourists' experiences.
Entrepreneur Tainara Freitas asks a question during a workshop in Portugal.