January 26, 2017
Proposed I-Corps Network To Focus on Creating Jobs and Businesses in Pennsylvania
Pennsylvania research universities have committed to explore the creation of a Pennsylvania I-Corps Network to help accelerate the translation of federally funded research into more jobs and businesses in the state.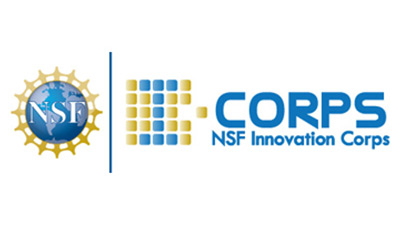 The network would bring together the entrepreneurship initiatives at Carnegie Mellon University, Drexel University, the University of Pennsylvania, Penn State University, Lehigh University and the University of Pittsburgh.
I-Corps, which was created by the National Science Foundation in 2011, provides funding for scientists and engineers to extend their focus beyond the laboratory in order to broaden the impact of select NSF-funded basic-research projects. The program has been adopted by the National Institutes of Health and the Department of Energy and is growing internationally with an I-Corps program recently launched by the Science Federation of Ireland. 
The recently enacted American Innovation and Competitiveness Act (AICA) provided strong bipartisan support for expansion of the I-Corps program. Declaring that the I-Corps program has a strong record of success that should be replicated by all federal agencies, AICA authorized the NSF director to engage in state and local partnerships similar to the efforts being developed in Pennsylvania.
"NSF investments in fundamental research underlie technologies such as the Internet, 3D printers, GPS and solar cells," said NSF Director France A. Córdova. "The I-Corps program, which first started at NSF, is accelerating the transformation of ideas into commercial products and companies by training researchers how to bring their discoveries into the marketplace.
"With strong I-Corps participation at universities in Pennsylvania and a vibrant entrepreneurial community, this growing network of innovators will help keep Pennsylvania and our nation at the forefront of innovation in the 21st century."
"The NSF I-Corps program is having a transformative impact on innovation by creating new pathways from discovery to commercialization," said John Holdren, who served as President Obama's science advisor and director of the White House Office of Science and Technology Policy. "The PA I-Corps Network will help energize more faculty to explore the potential of transforming their research into powerful ideas."
A team assembled by the universities has begun exploring how the creation of a PA I-Corps Network could enhance the sharing of best practices on curricula, training, mentoring and support activities for aspiring entrepreneurs. The team is also exploring strategies to help expand participation in the I-Corps program by all higher education institutions in Pennsylvania and how I-Corps curricula and tools can benefit non-academic startups supported by the Ben Franklin Technology Partners that are also vital to job creation in Pennsylvania.
Ben Franklin is a Pennsylvania-funded, award-winning technology-based economic development organization that directly invests in and links early-stage firms and established manufacturers with follow-on funding, expertise, and university resources. Convening a statewide gathering to exchange best practices and explore collaboration is also being considered.
"Within a span of only five years, the NSF Innovation Corps program has established a new model for catalyzing and fostering an innovation ecosystem that is firmly grounded in fundamental scientific research. I am delighted that the U.S. Congress and other federal agencies have strongly endorsed and embraced this program," said Carnegie Mellon University President Subra Suresh, who led the creation of I-Corps as Director of the National Science Foundation.
"I am also pleased that CMU, along with our sister institutions in the Commonwealth of Pennsylvania, have decided to explore stronger collaboration on state-wide I-Corps activities," he said.
The NSF I-Corps Site program at CMU has drawn 203 participants so far, including 73 faculty members in four cohorts and 65 teams, from Fall 2014 through Spring 2016.
The University of Pennsylvania and the University of Pittsburgh are also I-Corps sites and other Pennsylvania research universities participate in other site programs and have faculty participating in I-Corps teams. These I-Corps activities are part of aggressive initiatives at each institution to strengthen campus entrepreneurship programs and outreach in Pennsylvania. They have also benefited from collaboration and expertise from the Ben Franklin Technology Partners.
The potential creation of a Pennsylvania I-Corps Network would be the latest initiative in the state's decades-long leadership in technology-based economic development. The nationally recognized Ben Franklin Technology Partners statewide network has created 140,000 new Pennsylvania jobs since 1989 and returned $3.60 in additional state tax revenue for every $1 invested in the program.  Engineering universities in Pennsylvania contribute over $30 billion in economic impact each year, have launched more than 150 companies and advanced thousands of patent applications in just the last five years.
Another significant initiative in Pennsylvania is the Innovation Partnership (IPART) program, which brings together Pennsylvania's universities and the Ben Franklin Technology Partners to improve the success of Pennsylvania companies competing for federal Small Business Innovation Research and Small Business Technology Transfer awards. IPART has benefited more than 500 teams and helped attract over $27 million in awards to Pennsylvania entrepreneurs.