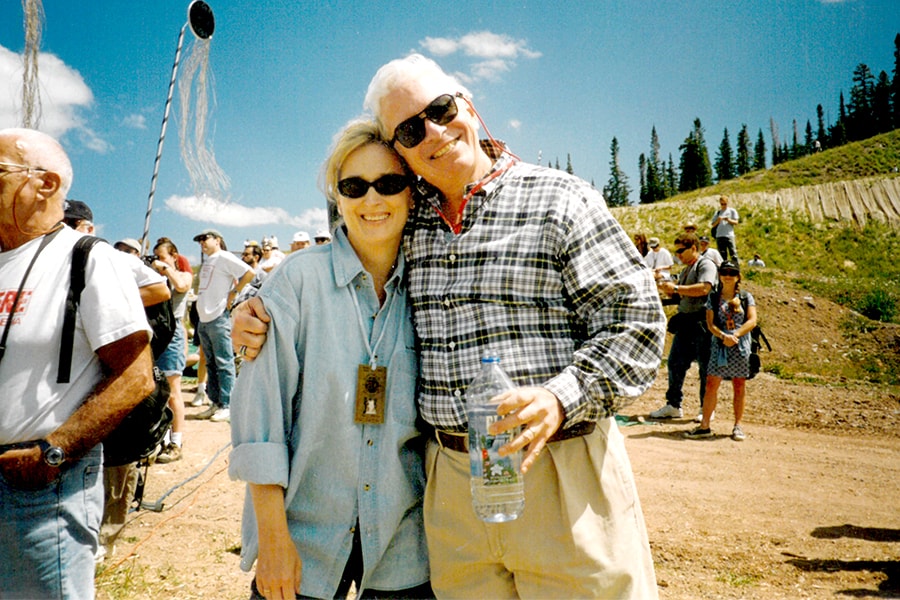 August 23, 2017
Pence's Passion Snowballs into Telluride Film Festival
In 1974, Bill Pence, who graduated from Carnegie Mellon University's College of Fine Arts, took his love for films to a little ski-town in the Colorado Rockies. The Telluride Film Festival has since grown into one of the world's preeminent movie events of the year.
More than 5,000 film lovers, filmmakers and critics will converge on Telluride, Colorado, Sept. 1-4, to watch potential Academy Award-winning films and discover emerging directors at the 44th Annual Telluride Film Festival.
The unofficial birthplace of early award season buzz, Telluride has hosted the world premieres of Oscar-winning films, including recent winners "12 Years a Slave," "Slumdog Millionaire," "The King's Speech," and "Moonlight." It helped kickstart the careers of directors like David Lynch ("Twin Peaks"), Ken Burns ("The Civil War"), Michael Moore ("Roger and Me"), Robert Rodriguez ("Sin City") and Jim Jarmusch ("Stranger Than Paradise").

When Pence founded the festival with his wife, Stella, and two cinema professionals — James Card, director of the George Eastman House Film Collection, and Tom Luddy, director of the Pacific Film Archive, their goals were modest.
"We wanted to create a festival that ordinary people who loved movies could go to," said Pence, who retired from running the event in 2007. "You couldn't have people more capable in presenting the art of film. We knew and loved and understood film — and wanted to present it under the best possible circumstances. It's been that way ever since."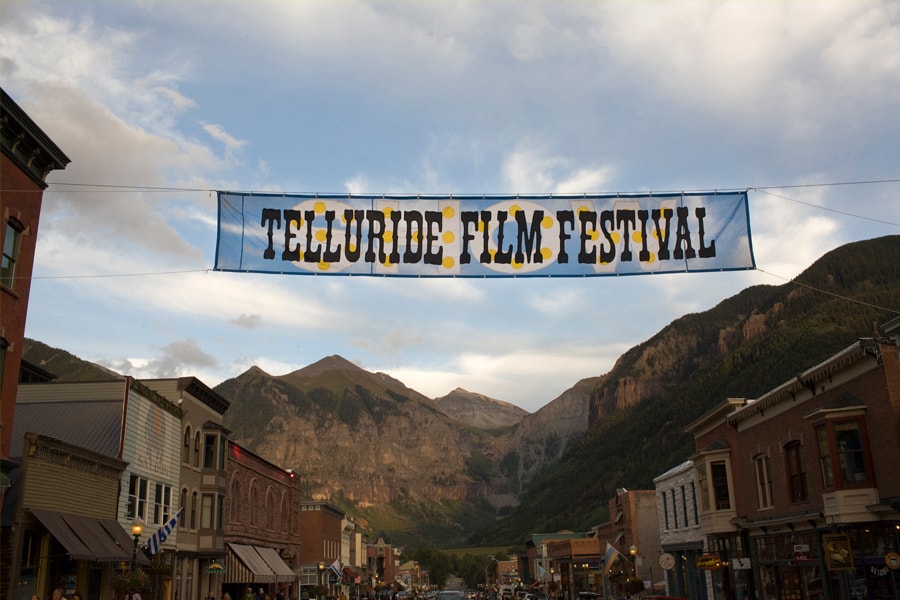 A banner on Telluride's main street touts the film festival. (Photo by 
Pamela Gentile)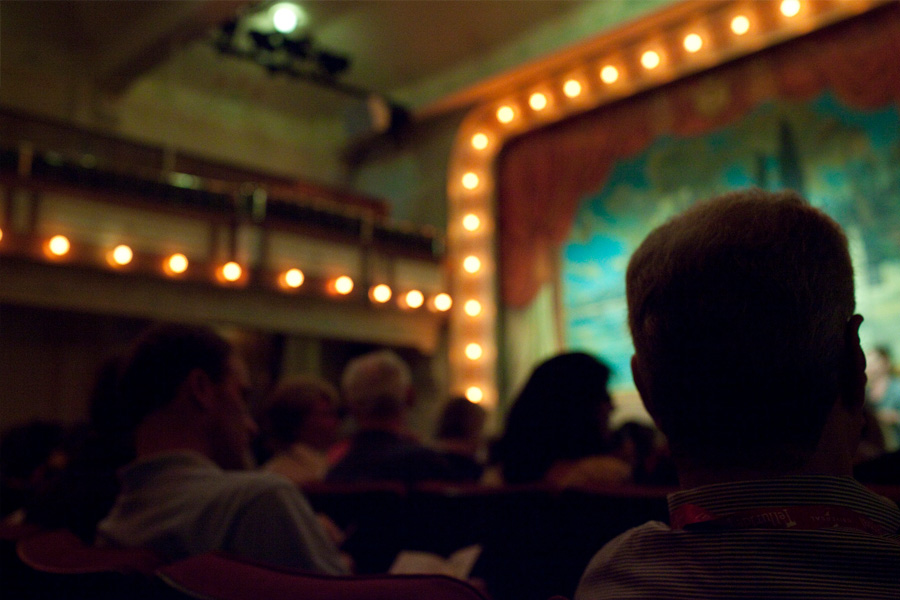 The Sheridan Opera House has hosted Telluride Film Festival since its beginning. (Photo by Pamela Gentile)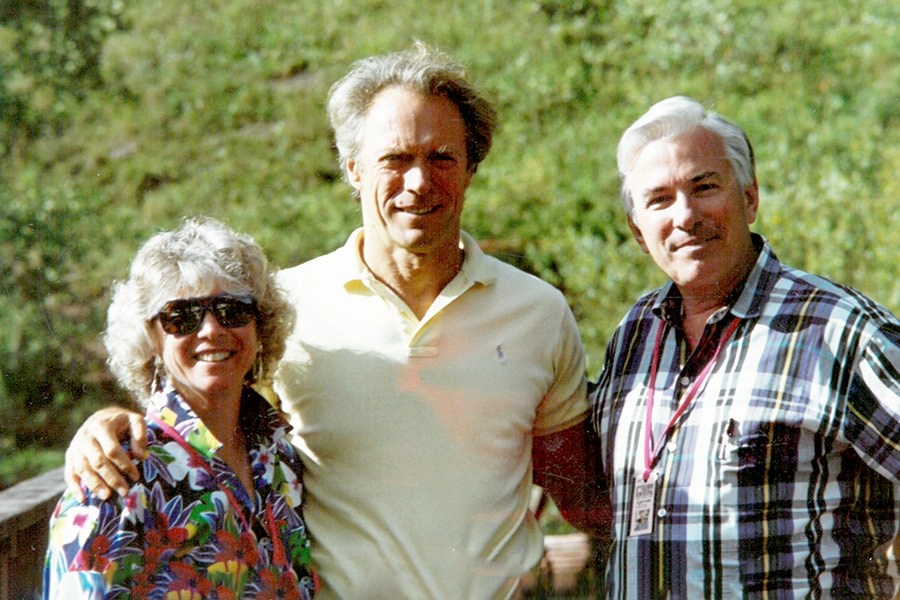 Clint Eastwood's film "Sully" was part of the 2016 Telluride Film Festival lineup. "Sully" tells the story of
 US Airways Flight 1549 pilot, Chesley "Sully" Sullenberger, who pulled off an emergency landing on New York City's Hudson River in 2009.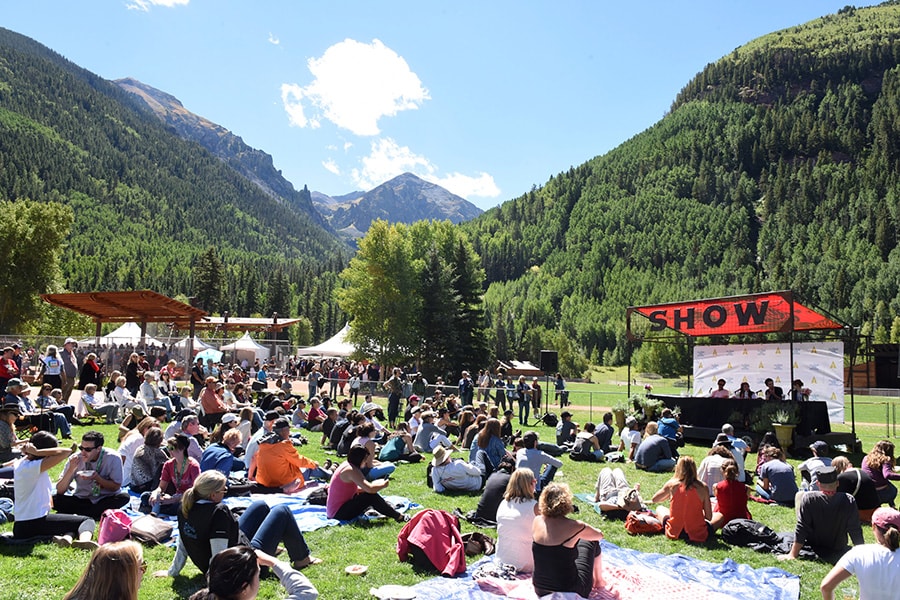 A Labor Day picnic is a Telluride Film Festival tradition. (Photo by 
Vivien Best)
The festival has sold out every year, even though "the whole program is a secret until the day before opening night."
Pence, who retired from his post as director of film at the art center at Dartmouth College in 2016, credits a screening of the silent film comedy "The Freshman" by the Film Arts Society at then-Carnegie Institute of Technology for igniting the spark that eventually led to Telluride.
"That showing had an earth shaking effect on me," Pence said. "My experience with the Film Arts Society took a turn that became my life. It was the funniest film I had ever seen."
Upon graduating in 1961 with a bachelor's degree in printing management, he started "Film Arts Enterprises," which screened classic and foreign films to underserved Rust Belt communities, places "where people would've never thought of watching a film by Ingmar Bergman or from the French New Wave."
After a stint in the Air Force brought Pence to Colorado Springs, he established a chain of over a dozen theaters in Western ski towns, including Telluride. Concurrently, Pence joined art film distributor Janus Films and soon became its vice president and director of sales — connecting Pence and Telluride to a network of independent and foreign film heavyweights that proved crucial to the festival's early success.
"Telluride was almost a ghost town ... there was a little old opera house in the center of town, so we decided to take it on and see if we could restore and convert it into a movie theater that would be continually running," Pence said.
That theater — the Sheridan Opera House — hosted the first Telluride Film Festival, and continues, more than 40 years later, to screen its films today.