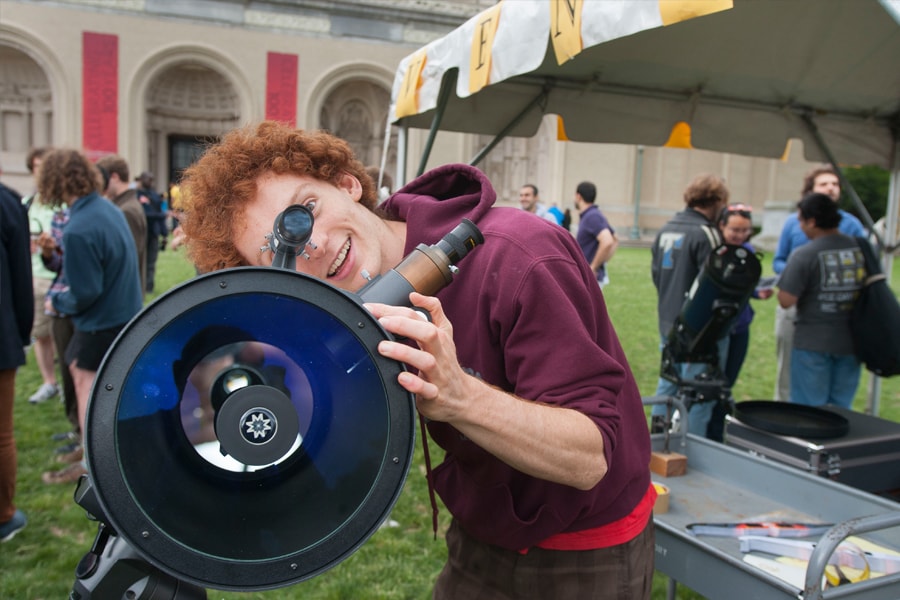 August 16, 2017
Photo Advisory: New CMU Students To Arrive on Campus; Will Watch Solar Eclipse During Orientation
By Julianne Mattera jmattera(through)cmu.edu
Carnegie Mellon University will welcome approximately 1,670 first-year students to its Pittsburgh campus on Saturday, Aug. 19.

The class will participate in a weeklong orientation program that aims to help them learn about each other, campus life and the local community. Highlights include:

Move-In Day, 10 a.m. - 3 p.m., Saturday, Aug. 19, Campus Housing and Oakland Apartments
Reporters and photographers are welcome to approach students, their families and volunteers as they move into campus housing. Members of the media must remain outdoors and may not enter residence halls or apartments.

Solar Eclipse Viewing, 1 - 4 p.m., Monday, Aug. 21, by the Fence
The Carnegie Mellon Astronomy Club will have three telescopes with solar filters and special glasses available for students, faculty, staff and visitors to use to view the solar eclipse. 
Playfair and Class Photo, 8 – 10 p.m., Monday, Aug. 21, The Cut (outdoors next to the Cohon University Center)
Billed as "the largest icebreaker ever," Playfair marks the first time the Class of 2021+ will assemble as a group. Students and staff will gather on The Cut for games, activities and mingling. Students also will partake in a class photo.
Craig Street Crawl, 3 - 5 p.m., Saturday, Aug. 26, Craig Street and Forbes Avenue (extends to Winthrop Street)
CMU is partnering with Craig Street restaurant and shop owners to introduce students to neighboring businesses. The block party will include food, balloon artists, live music and dancing.