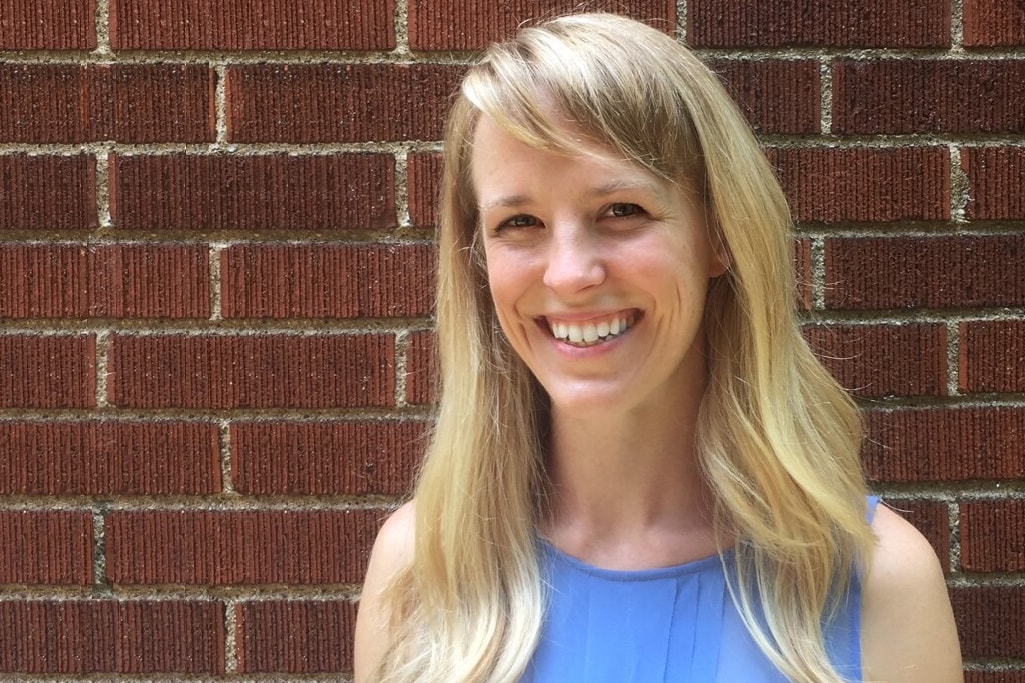 August 14, 2017
Graduate Student To Attend Economics Sciences Meeting with Nobel Laureates
By Heidi Opdyke opdyke(through)andrew.cmu.edu
Media Inquiries
Shyransh Mehta
Heinz College of Information Systems and Public Policy
Carnegie Mellon University graduate student Britta Glennon will be among 350 young economists from 66 nations who will join 18 Nobel Laureates for the 6th Lindau Meeting on Economic Sciences in Lindau, Germany, Aug. 22-26.
The Lindau Meeting on Economic Sciences promotes cooperation among international economists and has been held every three years since 2004. The Lindau Nobel Laureate Meetings, which alternate between physiology/medicine, physics and chemistry have been held since 1951.
Two CMU students, Michael Polen and Chenjie Zeng, were invited to this year's meeting on chemistry.

Glennon is a doctoral candidate in the Heinz College of Information Systems and Public Policy. Her adviser is Lee Branstetter, professor of economics and public policy with a joint appointment in the Department of Social and Decision Sciences.

"Britta is an excellent representative of quantitative social science at Carnegie Mellon," Branstetter said.
With a master's degree in public policy from the University of Chicago and an undergraduate degree in economics and East Asian studies from Cornell University, Branstetter said Glennon came to CMU with strong credentials in economics.

"A lot of my research focuses on globalization, and in a world where politicians are embracing nationalism and isolationism," Glennon said. "This is a really timely meeting."

"The field of participants is top notch," said Torsten Persson, secretary of the committee for the Sveriges Riksbank Prize in Economic Sciences in Memory of Alfred Nobel and member of the Council for the Lindau Nobel Laureate Meetings. "Many of the students are really among the best in their field."
Key topics at this year's meeting include monetary and fiscal policy as well as the economics of inequality. Among the attending laureates include Oliver Hart and Bengt Holmström, who received the 2016 prize for their contributions to contract theory. Mario Draghi, president of the European Central Bank, will be the keynote speaker.

"From my research point of view, this type of interaction can be really beneficial," Glennon said of the Lindau meeting. "To get to meet nearly 20 Nobel laureates will have a really lasting impression as will digging into how to approach and do high-level economic research."
Glennon studies the economics of technology policy, innovation and development with a focus on Asia. Her work looks at cross-border innovation and how the interaction of researchers in different countries can stir creativity. She said how those nations approach innovation and human capital has been an important part of their economic development.

"As someone who studies innovation and entrepreneurship, CMU is a really cool place to be. I'm able to witness a lot of innovation and entrepreneurship firsthand," she said.
Branstetter said Glennon has taken advantage of the opportunities Carnegie Mellon offers students.

"We have a unique constellation of resources and faculty expertise with connections to engineering and connections to other researchers around the world that have allowed her to pursue her research interests," Branstetter said.

While economics has historically been dominated by male scholars, Branstetter said CMU is working to achieve a gender balance within the economics Ph.D. program.

"Her selection to represent Carnegie Mellon at this very prestigious gathering reflects the fact that we are recruiting young female scholars and equipping them for careers in quantitative sciences," Branstetter said.