April 21, 2017
Carnegie Mellon Recognized as a Top Tech Transfer University
By
Ken Walters
Carnegie Mellon was recognized as one of the best universities for technology transfer, ranking 10th out of more than 200 universities, according to a new report from the Milken Institute.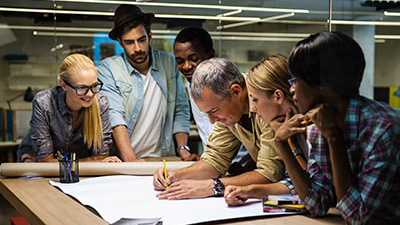 The report, "Concept to Commercialization: The Best Universities for Technology Transfer," cited CMU's world-class computer science and robotics research and several of its technology transfer and commercialization programs, including the Center for Technology Transfer and Enterprise Creation (CTTEC).
"This recognition from the Milken Institute is another sign of the vibrant entrepreneurial spirit that permeates this university," said Vijayakumar (Kumar) Bhagavatula, CMU's interim vice provost for research. "With CMU's talented faculty, students and staff, we look forward to continued growth in the number and quality of companies that are created at CMU."
Although it does not have a medical school, Carnegie Mellon attracted $244 million in research expenditures in 2015, according to the report. Overall, 312 licenses were issued between 2012 and 2015, and $38 million in licensing income was generated over the same period, the report said.
To bolster its efforts, the university recently received a gift from CMU professor Aleksandar Kavčić and his wife, Dr. Sofija Kavčić, to create the Mary Jo Howard Dively Fund for Technology Transfer and Enterprise Creation. The report noted that the $3 million fund will further expand CTTEC's capacity and is named after Carnegie Mellon's general counsel in recognition of her support.
The Milken Institute said the research report highlights the vital role played by research universities and argues research funding should be a top priority for enhancing economic growth in the United States.
Authored by Ross DeVol, Joe Lee, and Minoli Ratnatunga, the institute said the report focuses on four key indicators of technology transfer success: patents issued, licenses issued, licensing income and start-ups formed. To address the productivity of commercialization activity, the institute said it normalized each of these outcome measures by research expenditures at each institution.