April 18, 2017
School of Architecture Senior Exhibition, "What Do We Know?" Opens April 27
Miller Gallery and the School of Architecture at Carnegie Mellon University will jointly present "What Do We Know?" in the Miller Gallery from Thursday, April 27, through Saturday, April 29. The exhibition includes final thesis works and independent projects from 11 seniors in CMU's School of Architecture.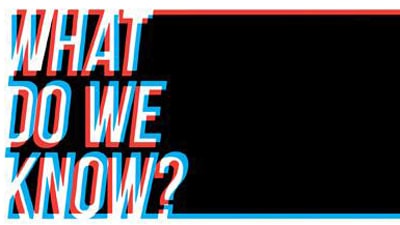 The exhibition features a reception from 6 – 8 p.m. Friday, April 28, and two full days of project reviews from 11 a.m. – 6 p.m., April 28-29. The exhibit, reception and reviews are free and open to the public.
The Class of 2017 says they have "dedicated themselves to the process of revealing latent potential in a diverse set of architectural focuses." Despite the varied scope of the theses topics, the students describe their work as "reach[ing] far past the safe confines of conventional architecture." The projects expand the scope of the profession to address the "how and why" of design, "investigate the physicality of architecture," and to "question the goals of the design process itself, railing against latent hierarchies and demanding a more mindful process."
"The S17 thesis/IP studio has operated with energy, creativity and criticality to produce 11 distinct architectural propositions in response to today's deeply divided world," said Mary-Lou Arscott, studio professor and associate head of the School of Architecture. "While the results are exuberant, we should be cautioned by their conclusions."
The Exhibitors + Their Projects:
Thesis: CRITICAL MASS, Dyani Robarge | ARCHITECTURE BY THE LANDSCAPE, Scott Holmes | MAKING MINDFULNESS, Matt Porter | SOFT: An Investigation of Gender Expression in Architecture, Amy Rosen | PETROCHEMICAL LANDSCAPES, Sophie Riedel | PALIMPSEST FUTURE, Kirk Newton
Independent Projects: PP: PLASTIC PAVILION, Cy Kim + Bobby Esposito | AID.E+ Alexa Roberts | HOUSE-FREE, Ana Mernik | OSTRANENIE, Sam Day
In the words of the exhibiting students, "Each of the installations asks a pointed, politically charged question, and provides some equally radical reactions. This exhibit is not a collection of work, but the manifesto of a new generation of architects graduating into the world. What do we know? Come in and find out."
For more information about the exhibition, visit the Miller Gallery website. For further details on the April 28 reception and to RSVP, visit the event Facebook page.