September 02, 2016
LumiShield Named One of Nation's Best University Startups
Carnegie Mellon Spinoff To Participate in Demo Day in D.C.
By Ken Walters / 412-268-1151 /
walters1@andrew.cmu.edu
Carnegie Mellon University spinoff company LumiShield has been selected as one of the best university startups of 2016 by the National Council of Entrepreneurial Tech Transfer (NCET2).
The company was one of 35 startups from a field of more than 200 to be selected to participate in the NCET2's first University Startups Demo Day, Sept. 20 in Washington, D.C., where companies will have the opportunity to speak with congressional representatives, venture capitalists and others from industry.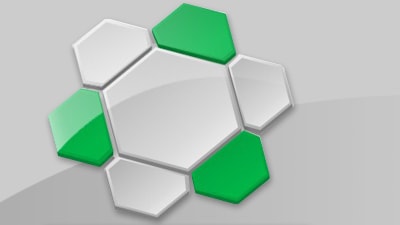 LumiShield specializes in corrosion-resistant metal products.
"We thank the council for recognizing LumiShield and the potential of our products to improve communities through the development of sustainable technology," said LumiShield CEO and co-founder David Luebke. "Thanks to the support from Carnegie Mellon and the National Energy Technology Laboratory, LumiShield technology is poised to make a positive impact in a variety of industries."
Co-founded by CMU Chemistry Assistant Research Professor Hunaid Nulwala, LumiShield specializes in corrosion-resistant metal products that are less expensive and less harmful to the environment than existing materials. Corrosion-related issues cost the U.S. economy nearly $300 billion a year, with most effective anti-corrosion coatings based on toxic metals like chromium and cadmium.
The company developed a proprietary alternative coating based on clean, safe aluminum to address the cadmium plating market. No toxic chemicals are used in the process, which substantially decreases waste treatment costs, improves worker safety and reduces environmental risks. Diminished waste treatment and metal costs result in coatings that are less expensive than the toxic metal coatings they are designed to replace.
Noting that universities create 800 startup companies annually, the NCET2 said Demo Day is the university community's opportunity to show the nation how far it's come in its bold, new vision for the future and how that vision is central to national competitiveness and economic growth, peace and prosperity.
"To lead the world in the 21st century, our nation must have a sustained commitment to education, scientific research and startups," said Tony Stanco, NCET2 executive director. "American universities are uniquely positioned to deliver on all three to ensure the U.S. continues to lead socially and economically in this century, as it did in the last."