October 11, 2016
Smith Drives for Smarter Traffic Signals
Steven F. Smith wants to keep people moving.
The research professor and director of the Intelligent Coordination and Logistics Laboratory at Carnegie Mellon University's Robotics Institute is working to make traffic lights smarter.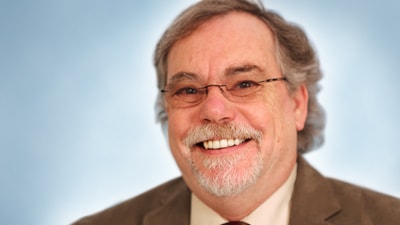 The traffic signal control system, known as Surtrac, or Scalable Urban Traffic Control, is a product of CMU's Traffic21 initiative, and uses machine learning algorithms to optimize when traffic lights change to red or green.
A pilot study in the East Liberty neighborhood of Pittsburgh found that travel times have been cut by 25 percent and emissions have been reduced by 21 percent. Next up is adding the system to Pittsburgh's North Shore where the Pittsburgh Steelers and Pirates stadiums are located.
Traffic21 was launched in 2009 with funding from the Henry L. Hillman Foundation. Grants to Traffic21 from The Heinz Endowments' Breathe Project and from the Richard King Mellon Foundation provided the funding for the pilot.
As part of the White House Frontiers Conference, on Thursday, Oct. 13, Smith will participate in "Ignite Talks: AI for Good."