October 10, 2016
Whittaker To Discuss "Moon Shot"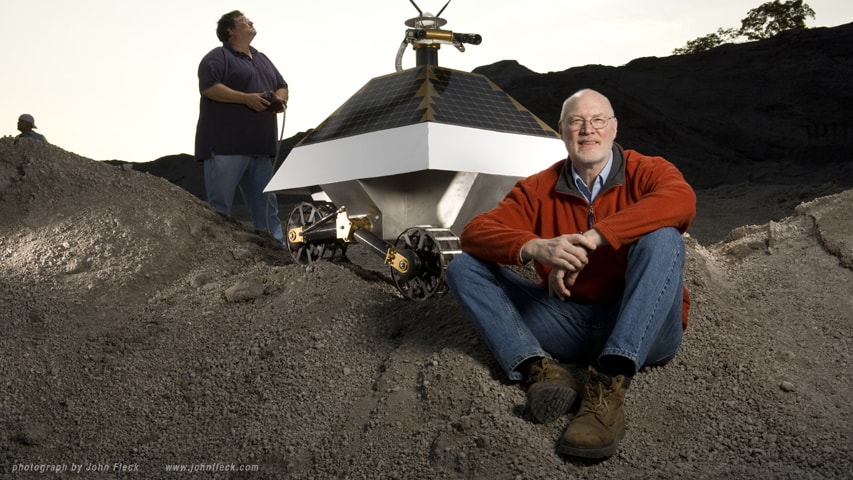 William "Red" Whittaker has been dreaming of the moon.
Whittaker, the Carnegie Mellon University Fredkin Professor of Robotics and director and founder of CMU's Field Robotics and National Robotics Engineering centers, which are part of CMU's Robotics Institute, is featured with his team in the first episode of a documentary series, "Moon Shot," produced by "Star Wars Episode VII" director J.J. Abrams.
"This getting to the moon is really getting good," said Whittaker, who is also the CEO of Astrobotic Technology Inc.
The series showcases the teams vying to send a rover to the moon and transmit video back to Earth in the $30 million Google Lunar XPRIZE competition for landing a robot on the moon and sending video of its landing back to earth.
The world-renowned roboticist has helped to develop more than 60 robots, break new ground in space exploration, hazardous waste remediation, agriculture and the development of autonomous vehicle technology.
Whittaker will be among the speakers at the White House Frontiers Conference taking place at CMU and the University of Pittsburgh on Thursday, Oct. 13. He will participate in the "Audience Interactive Q&A: Not Just to Visit, But to Stay."