October 11, 2016
Wing Is a Global Leader in Computer Science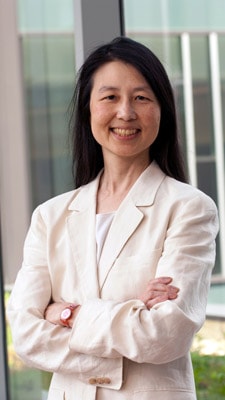 Jeannette M. Wing has helped shape conceptions of what computer science is and what it can be.
The former head of Carnegie Mellon University's Computer Science Department is an international leader in the area of formal methods - the use of mathematical models and logics to specify and reason about computing systems - and in trustworthy computing, with a focus on software security and privacy.
Wing, a faculty member since 1985, was head of the Computer Science Department from 2004-2007. She was an assistant director of the National Science Foundation from 2007-2010, before returning to CMU as the President's Professor of Computer Science. Since 2013, she has been corporate vice president at Microsoft Research laboratories and continues her affiliation with CMU as a consulting professor of computer science.
She recently testified before the Senate Commerce, Science and Transportation Committee on "Leveraging the U.S. Science and Technology Enterprise," on behalf of the American Academy of Arts and Sciences Committee.
"I hope it is evident that while basic research may have no intended end goal, it is, in fact, the foundation of American prosperity and progress. Steady, sustainable increases in federal investment would go a long way to restoring American leadership," she said.
As part of the White House Frontiers Conference, on Thursday, Oct. 13, Wing will participate in the industry panel "Best Practices in AI."