October 10, 2016
CMU, Pitt To Host Obama, White House Frontiers Conference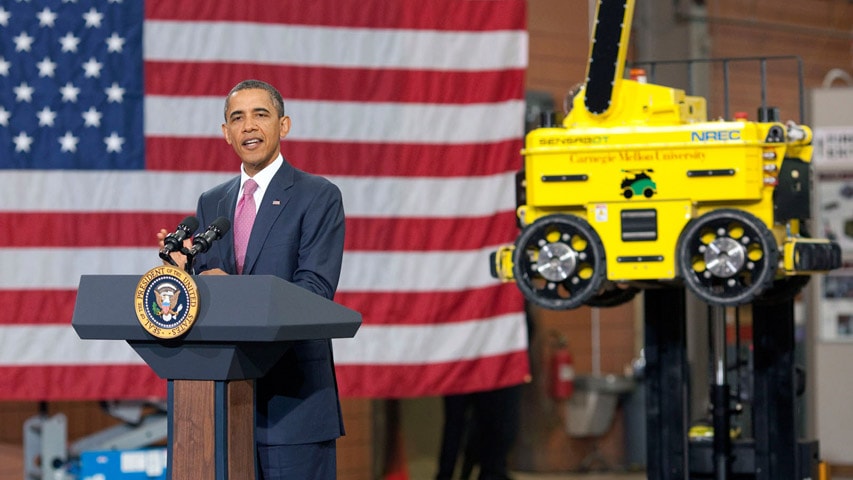 President Barack Obama visited the National Robotics Engineering Center in 2011.
President Barack Obama will host the White House Frontiers Conference, a national event co-hosted by Carnegie Mellon University and the University of Pittsburgh on Thursday, Oct. 13. Daylong sessions at both universities will focus on building U.S. capacity in science, technology and innovation.
Members of the campus community should expect traffic and parking restrictions and limited access to some buildings. All of the sessions will be livestreamed.
The event will explore the future of innovation in the United States and around the world through discussions about new technologies, such as artificial intelligence, challenges and goals.
The speakers include more than half a dozen CMU faculty members, administrators and alumni. Among them are:
For more information, visit the White House Frontiers Conference website.