October 11, 2016
Teller Celebrates the Unexpected Benefits of Failure
As captain of Moonshots at X, Alphabet's Moonshot Factory, Carnegie Mellon University alumnus Astro Teller is working on bringing audacious ideas to reality through science and technology.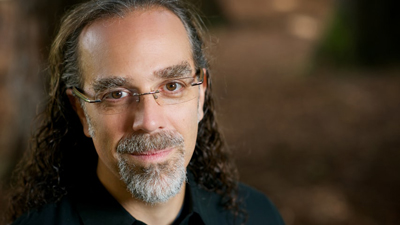 "We use the word 'moonshots' to remind us to keep our visions big — to keep dreaming. And we use the word 'factory' to remind ourselves that we want to have concrete visions — concrete plans to make them real," Teller said in a Ted Talk earlier this year.
During his Ted Talk, he opened the doors a bit on X's secretive projects.
"The moonshot factory is a messy place," he said. "We've got this interesting balance going where we allow our unchecked optimism to fuel our visions. But then we also harness enthusiastic skepticism to breathe life, breathe reality into those visions."
From vertical farming to lighter-than-air deliveries, not every idea pans out.
"If there's an Achilles' heel in one of our projects, we want to know it now, up front, not way down the road," he said. "Sometimes shifting your perspective is more powerful than being smart."
Last month, Teller's team was testing drone delivery by dropping Chipotle burritos to students and staff at Virginia Tech. He described the FAA-sanctioned tests in a blog post.
"Food delivery will help us solve an important set of hard problems quickly  —  and then it will be a lot easier in the future for us to work with less fragile goods, or handle different kinds of time-sensitive items," he wrote.
A serial entrepreneur, Teller also is co-founder and director of Cerebellum Capital, Inc., a hedge fund management firm whose investments are continuously designed, executed and improved by a software system based on techniques from statistical machine learning. He also was co-founder and CEO of BodyMedia, Inc., a leading wearable body monitoring company sold to Jawbone in 2013.
Teller received his Ph.D. from CMU in artificial intelligence in 1998. As part of the White House Frontiers Conference on Thursday, Oct. 13, Teller is the keynote speaker of the global track, which will discuss breakthrough technologies and climate information, tools and services.